Gezuar!
April 8, 2011
Mike, Michael, Kela, Kathy, Kris, Dola, Najada, & Howard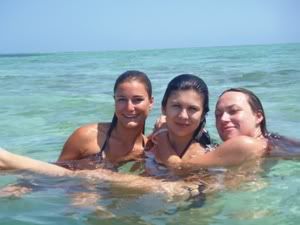 Lee, Dola & Kela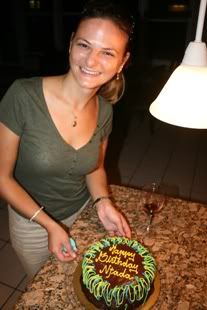 Najada
Gezuar!
The Albanian word for cheers, gezuar is a perfect word to describe this week as we have spent a lot of time with Albanian friends old and new. The archaeological work that my employer, RPM Nautical performs each summer in Albania has introduced us to a lot of wonderful Albanian people. Not only did my friend and colleague Howard find an Albanian bride, but the crew of the R/V Hercules works closely with a number of Albanians who assist us while we are working there.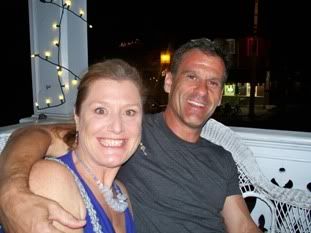 Kathy & Mike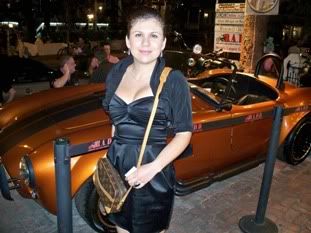 Dola
This month our founder George has brought over two Albanian women, Dola & Kela, who have worked with us for the past few years, to visit the US, and this past week they were here in Key West and we spent a lot of time hanging out and enjoying the fun that Key West has to offer. In addition another RPM crew member, Michael was here for the week from his home near Pensacola, so it was a mini-reunion of sorts for the US based RPM staff.
Kela, Lee & Dola
It made for a fun week of going out on the town, having the crew over for drinks and going out to dinner, lunch and such. It is always fun having visitors, especially those who have never been to Key West. We get to share our little island and see it through the perspective of people with totally different frames of reference. It sort of makes you see your own home in a new way.
George had us all over for a wonderful barbecue at his home early in the week and later in the week we went out on the town at various times. One night, Kathy & I joined Mike and other friends Neal and Ann out for Thai food at Thai Cuisine downtown. Another evening we joined pretty much the entire RPM crew out, meeting first at the Porch for drinks, then dinner at Caroline's before heading over to Fat Tuesday for Jello Shots.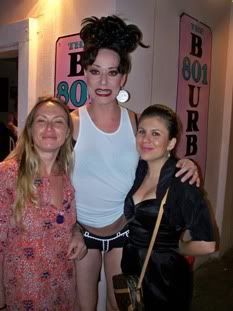 Kela, Sushi & Dola
Next it was on to the 801 where we caught the Drag show at the upstairs Caberet. Kathy, Kris and the Albanian women got seats in the front row, naturally while the rest of us gravitated toward the bar area. Suffice it to say, the show was unlike anything they may have seen in Albania. It was fun to see their reactions and to watch as the Drag Queens interacted with them. We closed out that night by catching the band Experimento at the Green Parrot.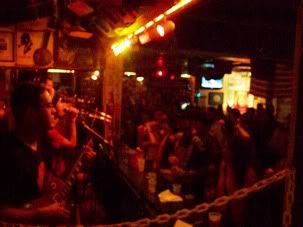 Experimento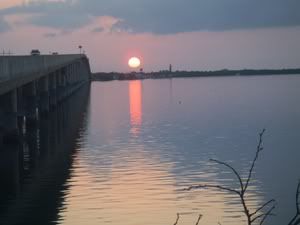 Kathy also spent a day at Bahia Honda beach with Kela, Dola and our friend Lee, enjoying the beautiful beach and another great Keys sunset before returning to the island. It has been almost perfect beach weather as it has been almost summer-like with warm, sunny weather most of the week.
Kela, Dola, & Lee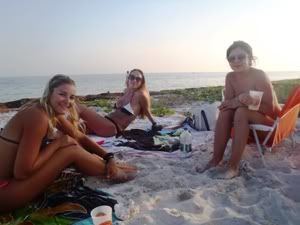 We capped off the week and their visit by having everyone over to our house for happy hour drinks before heading over to El Siboney for a good Cuban meal. Hopefully they enjoyed their visit to the Keys as much as we enjoyed meeting them. They are now off to Miami for a few days before heading back to New York City until they return to Albania.
Najada, Lisa, Kris & Terry
Todd & Howard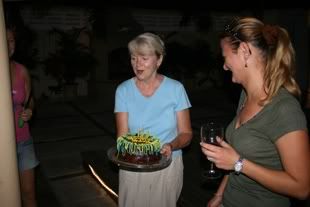 Our Albanian celebration did not end with their departure though, as our friend Najada celebrated her birthday this week with a happy hour get-together at the home of our friends Tom & Terry. It was a nice celebration and we all had a great time! Gezuar Najada!