The thrill here is quicker than you'd think.
February 3, 2012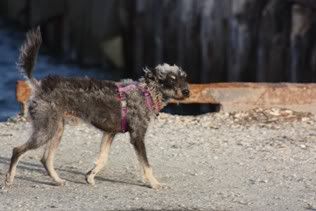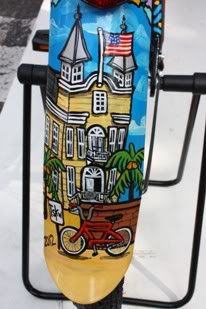 The thrill here is quicker than you'd think.
-blind pilot
The thrill of life in Key West is something that I am constantly confronting and ultimately, enjoying. Even in what are seemingly down times when we retreat in to the comfort of our cozy home life, the quickening pace of activity that happens daily in the Florida Keys catches up to us. This month, since the conclusion of the Key West Literary Seminar, Kathy & I have consciously been trying to throttle back a bit and settle in to home life after the seemingly constant stream of parties and activities of the past few months.
Susan Werner
It has worked for the most part, though many wonderful events and activities have been happening, we have been spending more time at home and being far more selective about venturing out. There have been nonetheless a few things that have gotten us out in the past couple of weeks and they have been worth breaking our homebody status.
Susan Werner
The Studios of Key West continues hosting their wonderful Folk Music series, Old Town/New Folk and while we haven't had the free time to attend as many shows as we have in the past, I managed to catch the fantastic performance by the talented Susan Werner earlier this month. Werner was returning to the TSKW stage after a staggeringly well received performance last year that garnered her, a somewhat rare repeat engagement.
Playing songs off her recently released CD "Kicking the Beehive". Werner delivered another great show that was funny, skilled and just flat-out enjoyable. They could have her back every year as far as I am concerned. I was back at TSKW again later in the month to take in a Friends of the Library lecture series reading by my fellow Key West Literary Seminar board member, Jim Gleick. Jim was reading and discussing his fantastic new book, "The Information: A History, a Theory, a Flood". It was another wonderful evening and a joy to see Jim in his element.
Jim Gleick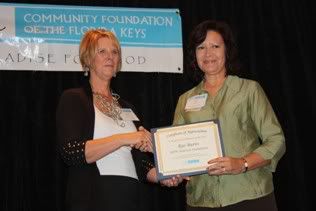 Rae Burns
This month also saw the annual Unsung Hero luncheon sponsored by the Community Foundation of the Florida Keys. Each of the plethora of wonderful non-profit organizations selects a volunteer of the year to honor and RPM Nautical has picked someone each year. This year the wonderful and talented Rae Burns is our unsung hero. Rae is our bookkeeper and has saved our organization literally thousands of dollars due to her knowledge, hard work and dedication to RPM. She is also one of the nicest people you might ever hope to encounter. The luncheon at the Casa Marina was a ton of fun especially since I knew so many of the attendees.
Mike Marrero
Howard, Rae & Jeff
The annual Key West Craft show was held this month in its usual location down along Whitehead Street. Hundreds of artisans and craftspeople set up booths with the wares and art that they had created and once again there was an excellent mix of both local and out of town talent. The crowds were great too and the weather was Key West perfect, making it an awesome weekend once again for the craft show. It was great to see such cool and creative people and a number of friends exhibiting including the wonderful Ronny Bailey, Grace Calleja and Terri Scott – each a fantastic Key West artisan.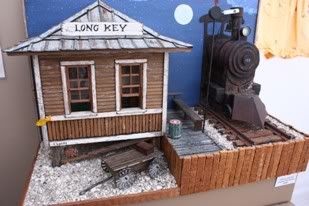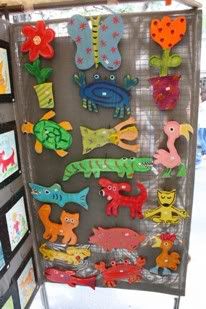 Finally, this week saw the culmination of over seven months of hard, dedicated work by our friends Bill Rowan and Josh & Bonnie Rowan as the "Splash Day" arrived for the beautiful, historic wooden schooner, "The Hindu",that they have been actively restoring with help from many friends.
Bonnie
The Hindu has a storied history since being built in 1925 by the Hodgdon Bros. in East Boothbay, Maine. Used by the US Navy during WWII, the Hindu engaged several German U-Boats in her day before settling in Provincetown where she was used in Whale Watching charters for many years. The Rowans acquired the vessel, which has needed a huge amount of work which they have been performing at Robbie's shipyard which is located just up Shrimp Road from my office.
Bill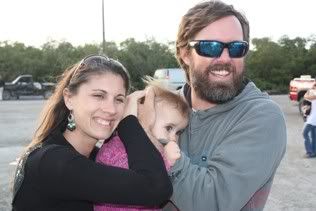 A nice crowd of friends and onlookers gathered this week to watch the refurbished and beautiful vessel get lowered into the sea and floated. It was a cool thing to watch and a proud moment for the entire Rowan clan and all their friends who labored so long and hard to reach this point. It was really a treat to witness it and Kathy & I wish them safe journeys and calm seas as they move ahead in this exciting venture. A link below will take you to the Rowan's wonderful blog where you can see the restoration efforts and keep up with what comes next.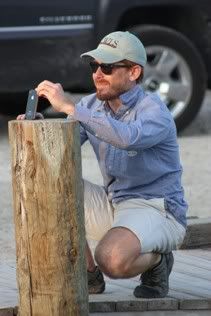 Arlo
Bill & Josh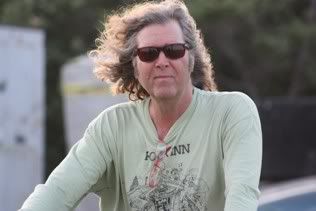 Rick
Rowan's Blog
Jim Gleick