Powerboat Mania
November 18, 2010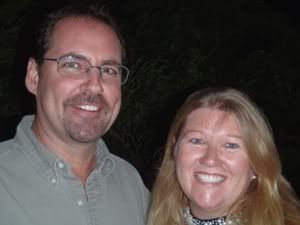 Jim & Fiona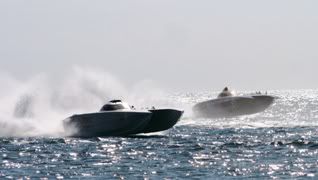 Powerboat Mania
Arriving back in Key West, it took me the better part of a week to re-acclimate myself to the rhythm and pace of the fast paced life of the island. I had to catch up with work and I really didn't feel much like going out too much for a while. Of course being away didn't stop the carousel, while I was away the island was invaded by the annual collection of parrotheads for their meeting of the minds convention. Upon my return, hoards of powerboat fans had descended on Key West for their annual week of racing and partying and you couldn't go anywhere in town without seeing some of the racing crowd.
Shooter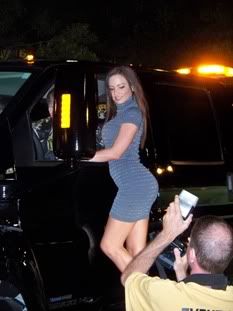 This was certainly the case when we finally got out on Friday evening for happy hour at the Conch Farm. When I worked at Reef Relief, I spent many a happy hour at the Conch Farm, but since my job is now located on Stock Island, we just don't make it down as often. It is still pretty much the same, packed with locals, especially on Friday evenings and this week was no exception. Our friend Jim was there celebrating his birthday with friends and our old friend Bruce who recently moved back to the island from Colorado was there as well.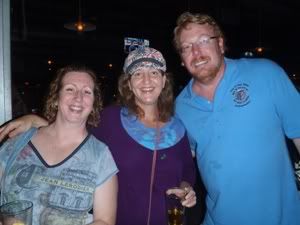 Kris, Erin & Michael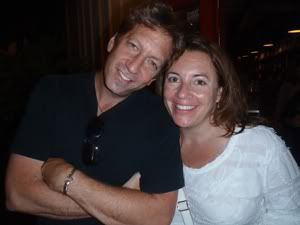 Rob & Nadene
Michael, Kris, Bruce & Rick
Also enjoying the happy hour was a huge crowd of powerboaters who had taken over the entire parking lot with displays of their high-priced toys and even set up a stage to host a wet-t-shirt contest. It was just another bizarre night in Key West, and we had a nice evening hanging out with friends.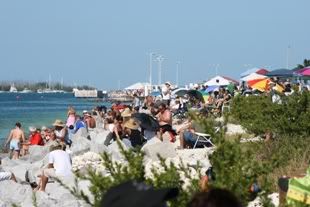 The actual powerboat races were held on Wednesday, Friday and Sunday and we braved the massive crowds and rode our bikes down to Ft. Zachary Taylor State Park to watch the Sunday races. I am not a huge fan, but it is sort of cool to see the powerful boats scream through the harbor. The starts are especially exciting.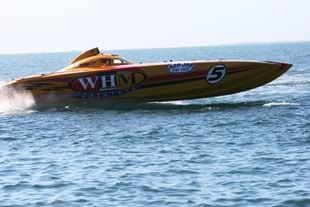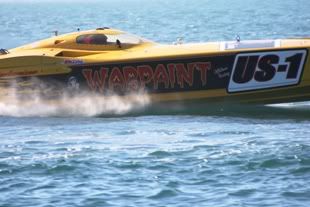 The near perfect weather brought out one of the largest crowds ever to watch the powerboat races and Kathy & I were actually two of the last people allowed into the park which was closed down after being declared over capacity. It is the first time that I have ever seen that happen.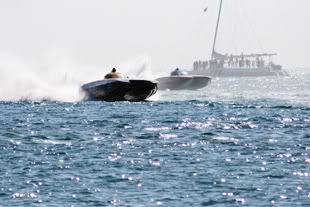 The races were pretty interesting, but we ducked out a little early for lunch at Jack Flatt's and to beat the mad rush of people exiting after the races. It is nice to be getting back into the flow of Island life, if course we get back on the fast track this weekend when we head up to Miami for the Miami Book Fair.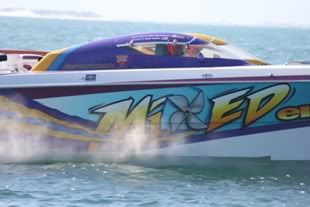 Superboat Website
OPA website