Spam Allstars
January 22, 2009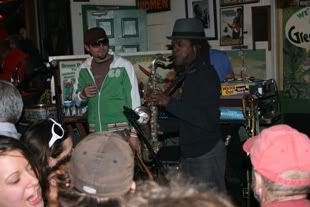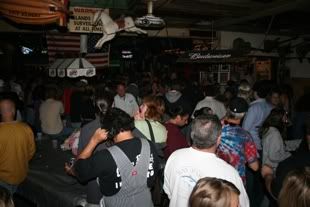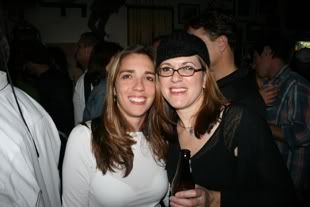 Alicia & Hannah
Spam Allstars
During the final weekend of the Key West Literary Seminar, there were of course other things happening in our island community. ESPN was in town to cover the boxing matches at Mallory Square as part of Friday Night Fights, The Key West Seafood Festival was going on at Bayview Park among others, but the most exciting for a music lover such as myself was yet another appearance by the Miami based funk band, The Spam Allstars.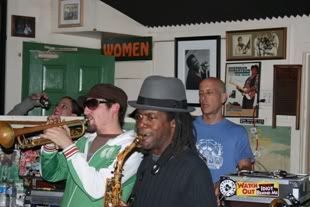 Jenny
The Spam Allstars are the leading band in the new Tropical Bohemia music scene that is flourishing in South Florida and that has been featured prominently recently in the New York Times and on NPR radio. In other words, they are on the brink of hitting the big time. Of course, here in Key West, we don't need to follow the national media to know something is happening. One look at the size of the crowd at the Green Parrot Bar on Friday or Saturday night would tell you something special is happening.
It was perhaps the largest crowd ever seen at the Parrot for a non-Fantasy Fest night as the crowd packed the bar and spilled out over the sidewalk and into the streets, all to hear the amazing sound coming from the small stage. If you haven't heard or seen this band, they are well worth checking in to, I have posted a short video from a previous appearance at the Parrot as well as a link to their website.
In addition to the Parrot and the literary seminar, Kathy & I made time to check out a couple of other fun events. The Key West Seafood Festival has grown in popularity every year and it was packed again this year as crowds lined up to get a taste of shrimp, lobster and an assortment of other tasty seafood caught fresh right here in the Florida Keys.
Kathy, Nancy, Randy & Ron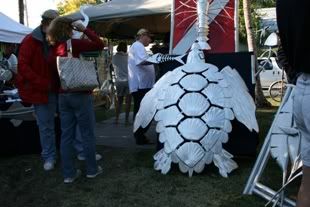 Betsy & Rosie
Finally we attended a birthday party for one of the adorable children who attends the Preschool. Little Rosie celebrated her 4th birthday with a beach party at Ft. Zachary Taylor, which is a wonderful setting for the kids who can run rampant and enjoy the amazingly beautiful beach and the shade of the pines. We get to attend a lot of kids' parties and it is always fun to watch the kids interact and play. They certainly seemed to having a great time.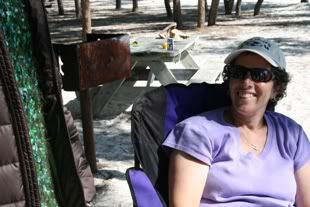 Ellen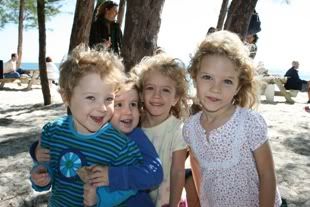 Spam Allstars website