Party Time
May 26, 2009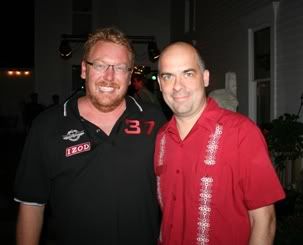 Blades & Rizzo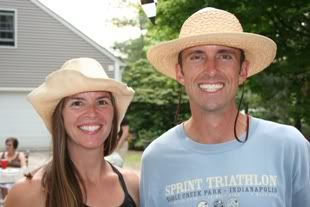 Rick & Becky
Party Time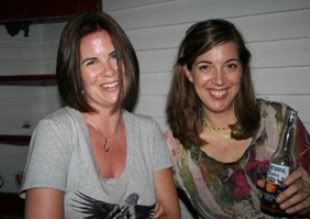 Kristi & Stephanie
The Indy 500 provides just about the entire city of Indianapolis an excuse to have a month long party. It is hard to explain just how big an influence that the race has on the community. There are thousands of parties and events related to the race, ranging from the super fancy celebrity filled bashes to the smaller more intimate gatherings of friends that can be found all over the city.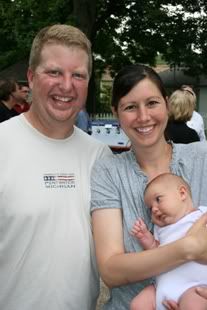 The Quinto family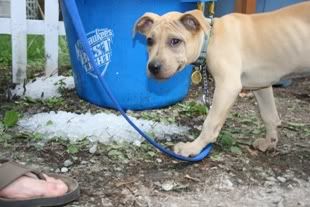 It is all about tradition and history as families have been hosting get-togethers that go back generations and are passed along to each new family member as important an important legacy. Tickets to the race itself are similarly treasured and passed through generations, often becoming the point of nasty dissention in break-ups and divorces.
Kelly & Madeline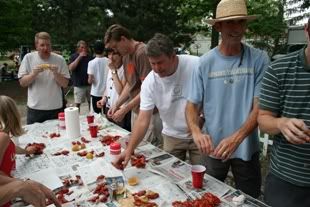 I am very fortunate to have a huge group of wonderful friends who still call Indianapolis home and who honor the tradition of the Indy 500. It really makes my trips back for the race all the more special and it gives me a plethora of options over race weekend.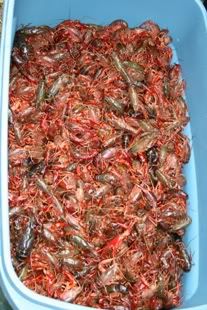 This year the day before the race had two competing events, both of which I really wanted to attend which by fortunate coincidence were close enough that I was able to get to both and thus see twice the amount of friends.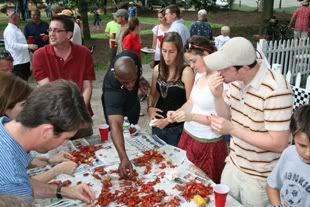 Rosie at the Monkey's Tail
The first party was the annual crawfish boil hosted by my friends Rick & Becky Henss. This party has found a permanent place on my must do list as it is packed with friends and their families in a wonderful gathering. Their home is on the boundary of Broadway Park, making it a perfect location for the many, many children who pack the place and who run free through the park while their parents enjoy delicious food and beer from the two best brew pubs in Indiana, Brugge and The Broad Ripple Brew Pub.
Deemer, Ted & Kevin plot strategy
The party is high-lighted by yet another gambling Calcutta in which the drivers in the race are auctioned off in a highly competitive and quite enjoyable auction that closes out the party each year. This year I opted to take it easy a little on the bidding, going in with a couple of friends to purchase Will Power as our driver and sticking with that.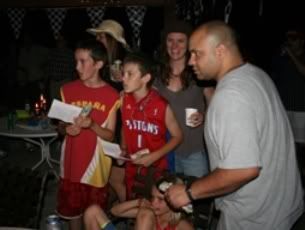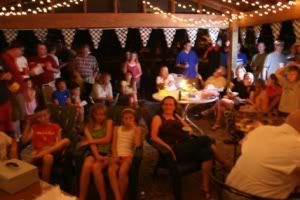 Stephanie & Rosie
In the middle of the crawfish boil, I drove the short distance through Broad Ripple to the Monkey's Tale bar, where a new tradition was under way. The "Indy in May" reunion was organized by my friend Rosie O'Hara using the power of facebook and it brought together a large group of friends who all hung out together in Broad Ripple back in the 80s. It was great to see so many familiar faces, many who I had not seen in 20 plus years. The event was a great success and I can see it easily becoming a new annual tradition.
Rizzo, Kevin, Michael & Kristi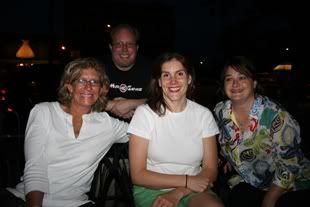 Laura, Scotty, Erin & Stephanie
Catching up with friends is great, especially since I had actually re-connected with many via facebook, but had not actually seen in many years. It made for a long, fun evening, one that sadly went by far too fast, especially since I was due to get up early the next morning to attend the actual race.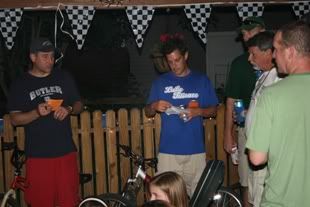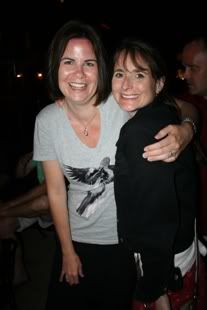 Kristi & Ellen