Ten Ten Ten
October 12, 2010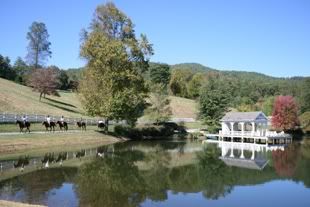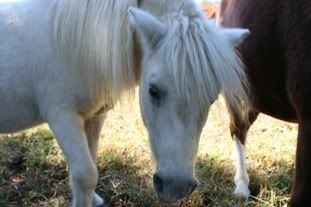 Ten Ten Ten
October 10, 2010, abbreviated 10/10/10 was a pretty cool day and not just for the thousands of couples around the country who were scrambling to exchange their vows at 10:10 in the morning. For my family, the day was another special day of hanging out at the beautiful Blackberry Farm under the gloriously perfect autumn sunshine splashing down on the foothills of the Smoky Mountains.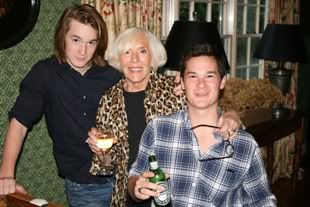 Will, Marta & Jerome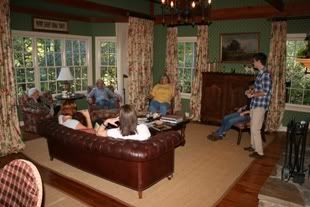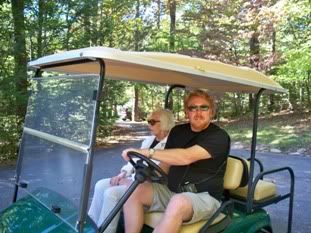 In addition to celebrating my mother Marta's birthday, Kathy & I were celebrating our seventh wedding anniversary. Like the many ten-ten brides, we picked the long Columbus Day weekend to get married on the beach in Key West back in 2003. So being at Blackberry Farm was doubly special for us.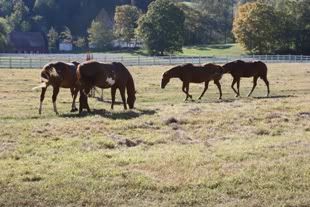 Michael, Marta & Marika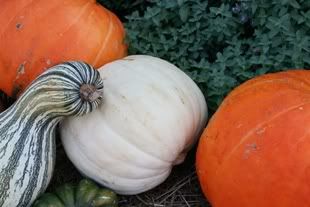 The incredible weather invited us to get out and enjoy the outdoors and the beautiful scenery of the farm. We spent the better part of the day exploring all that the place had to offer, whether checking out the sheep herd, wondering over to see the beautiful horses, hiking the extensive trails, playing a simple game of ping-pong or pool, driving the miles of cart paths in the cove cottage golf cart or just swinging on the swing that hangs from a tree out in front of the Inn.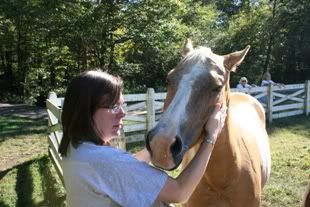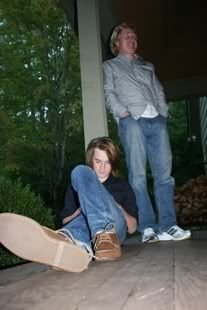 Will & Brian
We even found time to accompany Marta to the gift shop for one of her favorite activities, shopping. We also spent a little time watching the professional Orvis fishing guide give some fly-fishing lessons in the creek that flows through the property. It was just an incredibly beautiful scene.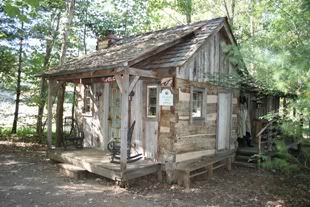 Michele, Marta & Marika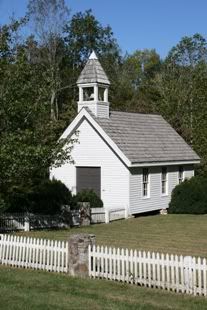 The pace of the place is just so conducive to relaxation and we also found time to just relax and enjoy the company of my family. Usually visits seems so rushed as no matter who is visiting whom, someone is usually intruding on the normal life of another, but this visit found us all on equally relaxed footing and was a true pleasure.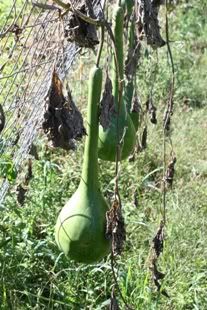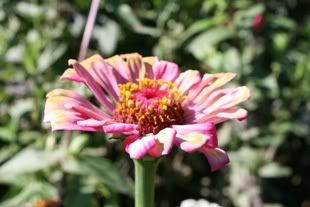 Marta's birthday weekend was a smashing success, I was so happy to play a small role in it and I was even more excited to share our birthday gift to her when we surprised her with a copy of my ticket to Hungary to join her during the first week of next month. Marta was born in Hungary and has been after her children to travel there with her as long as I can remember. My sister Marika and her husband Brian have made the trip, but my sister Michele and myself have not made it as of yet.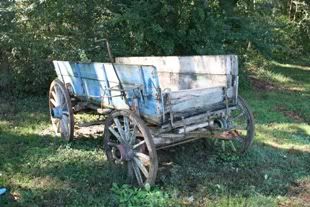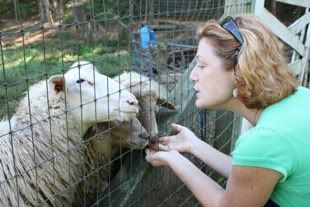 Marta will be traveling to spend a month in Budapest in an apartment, and finally after all these years, I am going to go over and join her. I only wish that Michele could be joining us, but as someone who has not been able to go all these years, I understand why her other commitments have not allowed for it. It made for a happy birthday for Marta all around and we all just had the best time at Blackberry Farm.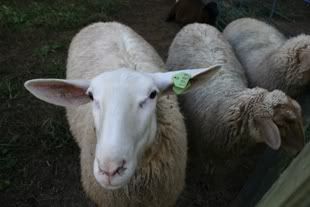 Kathy
Michele, Michael & Marika