Santa's Enchanted Forest
December 20, 2007
Santa's Enchanted Forest
There is a roadside attraction along SR-874 at Bird Road in Miami that has been around each holiday season for twenty-five years. I can't tell you how many times we have driven by the place without stopping but always full of curiosity about what might be found in Santa's Enchanted Forest. Even from the road it's is a fairly impressive sight with literally millions of holiday lights strung though the trees just along the roadside.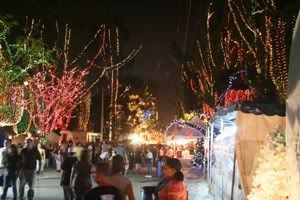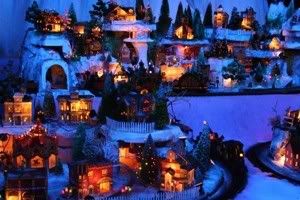 This year we finally got to stop and see the place thanks to the gift of a 2 night gift certificate for the Doubletree Grand Hotel Biscayne Bay in Miami that was given to us by our friends Ali & Dennis, who were unable to use it. The certificate expired at the end of December so we had to get up to Miami before the year's end and it worked out for us to go up and get some shopping done and to relax a little and to finally go to the Enchanted Forest.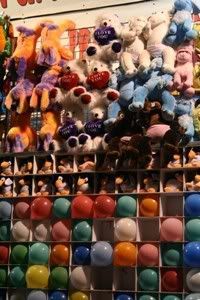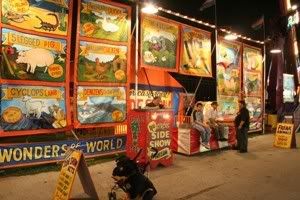 I wasn't sure what to expect but it certainly wasn't what we found there. It's a surreal experience that is like a large holiday themed state fair. There are the requisite holiday displays and really incredible lighting that covers every tree and bush in the place, but there is also all the rides, animal shows and even freak shows associated with a traditional fair. It's a strange and bizarre mix. They had live animal shows featuring seals, elephants, ponies and even stingrays and a bizarre freak show that seemed more than a little out of place for the holiday season. The place certainly does draw a crowd, as throngs of Miami residents packed in to take in the sights.
Doubletree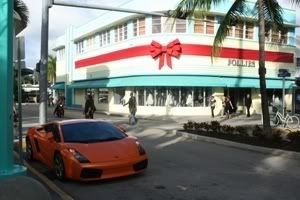 Lincoln Road
Kathy at Chocolate
We spent Friday evening at the Forest before heading to the beautiful hotel and our room which overlooked Biscayne Bay. Located just north of the American Airlines Arena in the Wynwood Art District, the hotel is one of the anchors of the amazing redevelopment of the neighborhood. We spent much of the weekend in Miami shopping at the sort of large department type stores that are lacking in Key West. We also found time to hit both the Bayside Market Place where we watched a wonderful Cuban singer, Chiara Machado. We also headed over to South Beach where we visited our favorite bar, Chocolate and shopped along Lincoln Road. It was a great little getaway from the frantic holiday season in Key West.
Santa's Enchanted Forest
Doubletree Miami