To Life
October 12, 2009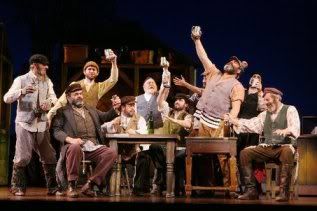 Fiddler on the Roof
Artist Steve Beck
To Life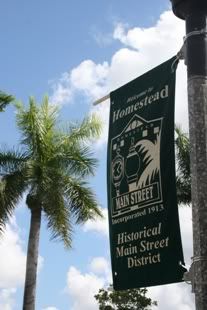 Kathy & I celebrated our sixth anniversary on October 11th. Being up in Homestead for the Indy Car race, we were able to plan a short trip from there up to Ft. Lauderdale to catch the farewell tour performance by the incomparable Topol as Tevye in the traveling Broadway production of "Fiddler on the Roof" at the Broward Center for the Performing Arts.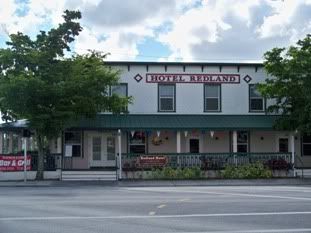 Redland Hotel
Before leaving Homestead, we were able to spend some time in the downtown area which was very close to the nice little historic hotel where we stayed, The Redland Hotel. The downtown area is full of delicious Mexican restaurants which are common in the Redlands area due to the large Mexican population. We ate at a couple of them and they were both excellent.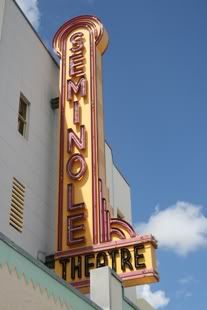 Homestead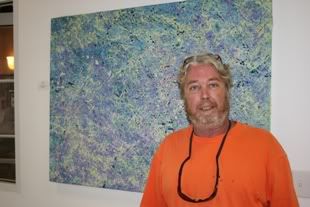 Steve
We also stumbled across a fantastic and unexpected art gallery, The Gallery Space, at Antique Mall at 115 N. Krome Avenue in downtown Homestead. The gallery was featuring an exhibit by four artists including the curator Steve Beck, who is a fabulous, talented, funny and witty artist who maintains his studio there. Steve took the time to give us a tour of the gallery and his studio. His work is incredible and took us completely by surprise.
Our new sculpture!
We also loved the ceramic sculptures of artist Jim Parker, so much so that we purchased one as an anniversary gift to ourselves. It is impossible to truly describe, but it totally fits the wacky sensibility that Kathy & I share. I have included a link to a recent Miami Herald article about the Gallery Space. Well worth checking out if you are in the Homestead area.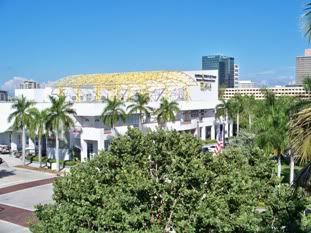 Museum of Discovery & Science
Kathy
Next up was a trip up to Lauderdale for the Sunday matinee of "Fiddler on the Roof." The show was at the beautiful Broward Center and featured a great cast led by the amazing Topol who has playing the role of Tevye since 1967 both on stage and in the 1971 film for which he received a Golden Globe and an Oscar nomination.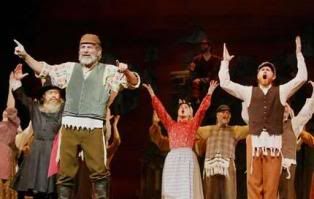 Topol
This tour is being billed as a "Farewell Tour" though Topol shows no signs of slowing down. His voice and overall performance were both as strong as ever. It was a great production of a wonderful play that had the audience roaring its approval during a well deserved standing ovation. It was a nice cap on our wonderful anniversary weekend. Thanks Kathy for six fantastic years of marriage!!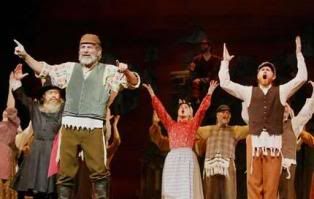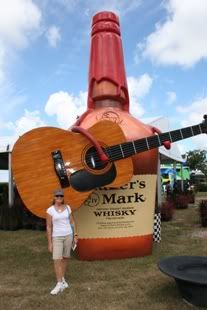 The Gallery Space article