ACL Day 3
September 18, 2006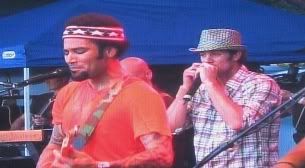 Ben Harper & G-Love
Michael & Kathleen Edwards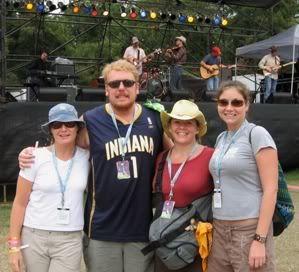 After a relatively easy day on Saturday, the final day of the festival was an all-out music extravaganza. We got to Zilker Park bright and early, just as the first bands were starting. We watched a bit of Peter Dawson at the BMI stage before a huge deluge of rain hit. It poured and we found shelter and wonderful Sunday morning gospel in the protection of the covered Washington Mutual tent with the Durden Family singers.
Thankfully the rain was over just in time for a wonderful set by Canadian songstress Kathleen Edwards. Her set featured a dozen or so songs from her two great albums, "Failer" and "Back to Me" as well as a wicked cover of Neil Young's, "Only Love can Break Your Heart". We had seen her in Lyons at Folks Fest and her set here was much stronger. Next we split up again. I was happy to check out some of Damian "Jr. Gong" Marley's show. The youngest of Bob Marley's many children, Damian is a chip off the block and delivered a potent dose of reggae that had the crowd dancing.
I next caught small portions of the sets of Rodney Hayden, KT Tunstall, Ween, Jack Ingram, Buckwheat Zydeco, Matisyahu and Matt Costa. Of these, Matisyahu and Matt Costa stood out. Matisyahu, a Hassidic Jew who performs a mix of rap, reggae and rock was really interesting and immensely popular. The crowd was probably as thick for his performance than any other I saw. Matt Costa a California singer songwriter played an energetic set that culminated when Elvis Perkins and his band joined him on stage for a rousing finale.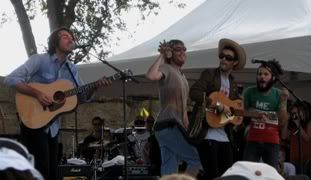 Matt Costa with Elvis Perkins
By the evening things really got going. I watched an electric set by alt-country legend Son Volt before meandering over to see Neko Case and the New Pornographers, then to see New Monsoon and then the Bluegrass band, The Greencards before heading over to watch Ben Harper & The Innocent Criminals. Ben Harper was awesome as well, especially when joined on stage by fellow performer and Philly rap rocker G-Love. Next Kathy headed over to watch one of her favorite bands, The Bodeans, while Melissa, Nadene & I checked out the full set by G-Love & Special Sauce. The final performer of the show was Tom Petty & the Heartbreakers, celebrating their 30th anniversary and perhaps final year of touring. We just beat another massive rain storm as we headed back to the hotel, exhausted but thrilled by the quantity and quality of excellent music we experienced in the 12 hours we spent at ACL.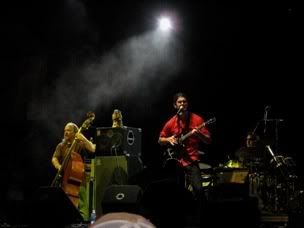 G-Love & Special Sauce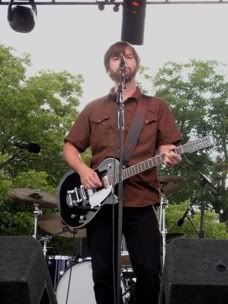 Jay Farrar of Son Volt
http://www.brettdennen.com/
http://www.kathleenedwards.com/
http://www.mattcosta.com/
http://www.sonvolt.net/
http://www.tompetty.com/