Click, Click, Click
October 6, 2009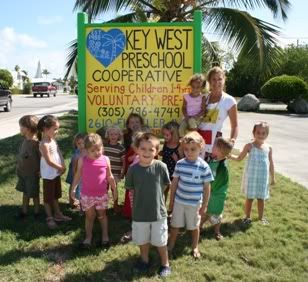 Kathy & her class
Click, Click, Click
With the arrival of October, the anticipation is building for the start of the crazy busy season in Key West. Like the slow roll up the hill to the top of a rollercoaster, our lives have been gearing up for what is sure to be a wild ride as we have our weekends booked beginning this weekend with a trip to the Homestead Speedway for the Indy Car finale right through the new year.
This week has been somewhat subdued relatively speaking. Howard & I returned from our Ft. Lauderdale getaway, safely delivering a Mini-Cooper back to Key West. But before returning, I made a brief stop at the Miami MetroZoo.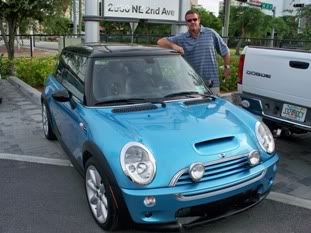 Howard
The Zoo has an incredible new exhibit called Amazon & Beyond that I had wanted to see since it opened earlier this year. The beautiful new area of the zoo features a huge collection of a wide variety of animals native to the Amazon including Jaguars, River Otters, Kinkajous, and a great collection of reptiles and amphibians that are native to the Amazon.
The Miami Zoo is one of the top 10 zoos in the country. It is huge place with lots of room for the animals to roam and plenty of space in the enclosures. It is also amazing how it has come back after being virtually destroyed during Hurricane Andrew in 1992. Kathy & I are members and we try to stop by at least once a year.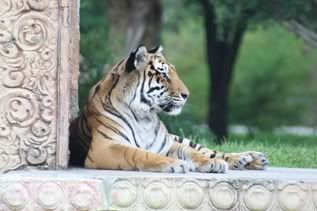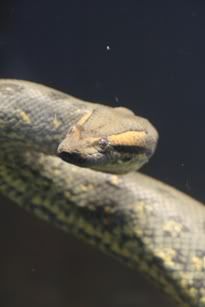 Once back in Key West, it was back to the grind for a short bit as the school year pressed on and Kathy found herself busy with the Preschool. In addition to her regular teaching schedule, there was another fundraiser for the school, this time it was a big yard sale that was held in the parking lot. It attracted great vendors and a large crowd of visitors as well and it seemed to be a huge success.
The weekend came and went without a lot going on. I headed out to watch a couple of Key West High sporting events, watching the football team improve to 4-0 on Friday night then watching my first swim meet before water aerobics class at the Community College Pool. The Key West team split with the Boys team garnering a 2 point victory while the Girls team was defeated by the same margin. It was fairly exciting and fun to see kids of some of our friends competing.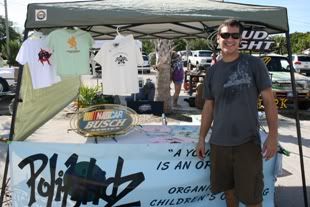 It has been very warm and summerlike this week, with high humidity and temps in the mid 90s. It seemed a good time for our dog India to get her semi-annual grooming and Dogs By the Sea mobile groomers came out to the office to give India a haircut. You can see before and after photos that reveal that India is not as fat as some think.
India "before"
after
Miami Metrozoo