Meeting of the Minds
November 3, 2008
Meeting of the Minds
Jimmy remembers Capt. Tony at Obama Rally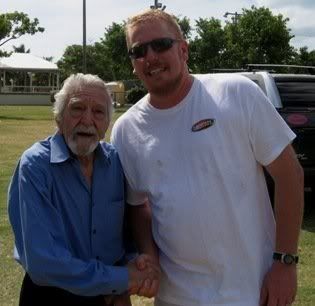 Captain Tony & Michael
"I went down to Captain Tony's to get out of the heat
when I heard a voice call out to me, "Son, come have a seat"
I had to search my memory as I looked into those eyes
Our lives change like the weather but a legend never dies"
– Jimmy Buffett – Last Mango in Paris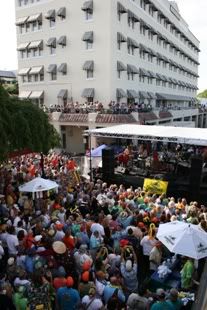 The annual convention for fans of Jimmy Buffett was held in Key West over the weekend. Kathy & I are not conventional "Parrotheads" but we do enjoy the wide range of musical entertainment that they bring to town each year to entertain the crowds that flock to Key West. This year the convention was overshadowed somewhat by the passing of a Key West icon, Captain Tony, who died on Saturday at the age of 92.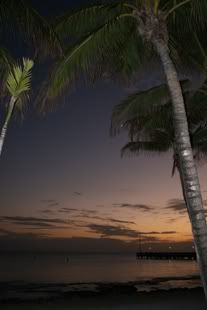 Casa Marina Beach
Captain Tony led an extraordinary life, at various times a charter boat captain, gambler, notorious womanizer, gambler, gunrunner, barkeep and mayor. During his long adventurous life he had 4 wives and was father to thirteen children. He was the mayor of Key West when I first moved here in 1991 and could often be found holding court in the infamous bar that bears his name, Captain Tony's Saloon. It was there that Tony once hired a young musician to play for tips and beer named Jimmy Buffett.
Tony loved people and was an excellent ambassador for Key West. He would regale the people he met with tales from his well-lived life and always had time for a chat or a photo. My sympathy goes out to his wife and family and the thousands of friends and fan who will miss the man.
Parrothead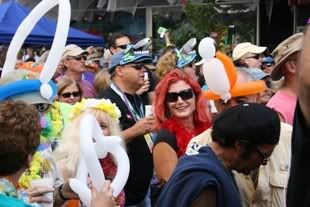 Kathy -Halloween with Parrotheads
The Parrothead convention became something of a celebration of Captain Tony as many of the musicians paid tribute to the man during their performances. There was an especially moving tribute during Howard Livingston's wonderful set Saturday evening at the Casa Marina beach.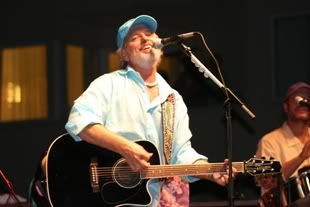 Howard Livingston
There are a ton of parrothead activities, parties and shows and we managed to make a few of the bigger ones this year. The pre-party at the Hog's Breath featured the musical styling's of Scott Kirby and the Massacoustics. Both were excellent. We had seen the Massacoustics at the ACL festival and Scott Kirby was so good that we returned to see him perform at the Casa stage during the Thursday night beach bash.
The Massacoustics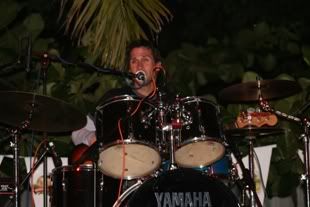 Scott Kirby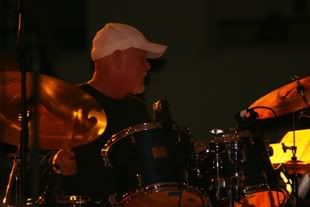 Legendary Drummer Russ Kunkel
The annual parrothead street party was held Friday as Duval Street was blocked off and the massive crowd of parrotheads crammed the street to see the Boat Drunks and Club Trini perform. Club Trini features members of Jimmy Buffett's Coral Reefer band. Thanks to our friend Gae, we were able to secure a prime private balcony at the Spottswood Law firm to watch the action.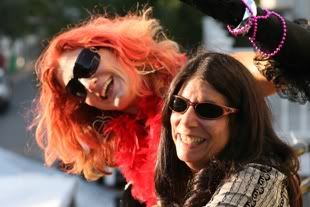 Kathy & Gae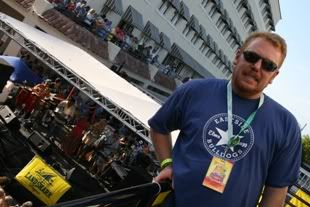 Michael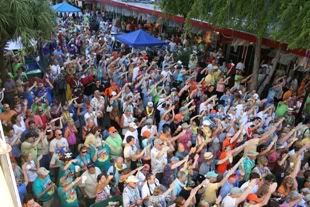 Fins to the left
Finally we attended the performance by one of our favorite local bands, Howard Livingston and the MM24 band. Howard and his band gave a rousing show at the Casa Beach stage with a perfect confluence of beach, beautiful weather, good people and rum. It was a fitting way for us to cap off a weekend of music and fun.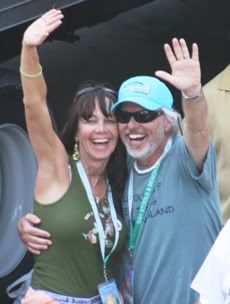 Cyndie & Howard
Club Trini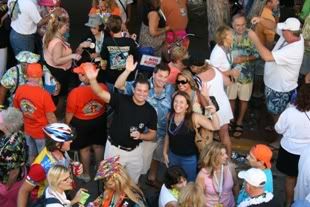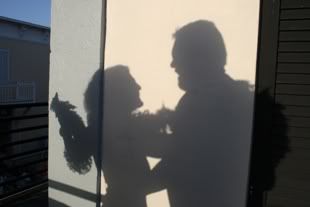 Shadow Dancing
Captain Tony Story
Club Trini
Scott Kirby
The Massacoustics
Howard Livingston & the MM24 Band