Lollapalooza
August 6, 2012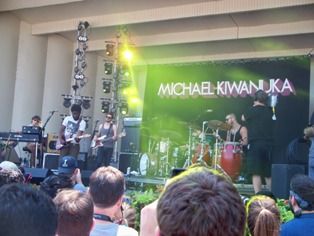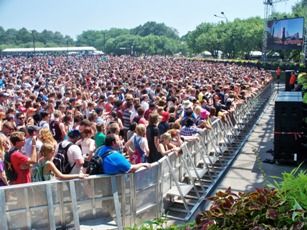 Lollapalooza
When checking out the entertainment calendar for the time I was going to be in Indianapolis, I could not help but notice that the same weekend that I was going to be in town, one of the largest and best music festivals in the nation was going to be held the same weekend in nearby Chicago. I knew that there was no way that I could attend the entire three day festival, but I wondered if somehow I might be able to secure a one day ticket for Friday. It was totally with-in my ability to get up early, drive the three hours to Chicago, attend the show for the day and then head back.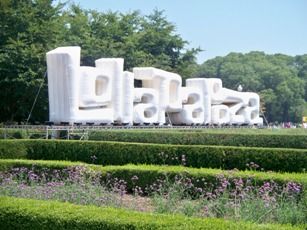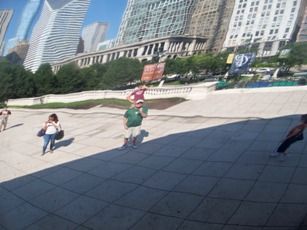 Michael & Drew
The only problem was that the show had been sold out for months, that is when having a friend who just happens to own one of the biggest and best ticket broker agency in Chicago comes in handy. A quick call to my buddy Drew and suddenly, I not only had a ticket to get in, but a coveted VIP ticket – which allowed me full access to the Lolla Lounge, free food and drinks all day long, special viewing areas for the Main Stages, personalized golf cart transportation between stages and perhaps best of all air-conditioned bathrooms with no lines at all.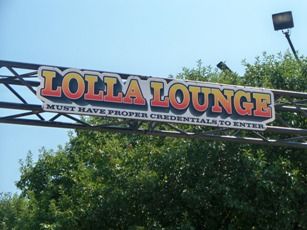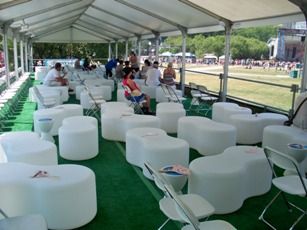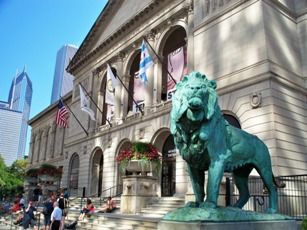 It was a no brainer and I found myself on the road early, driving up I-65 and headed to Chicago. Drew had asked me to meet him at the Congress Hotel, which was just across the street from the huge venue at Grant Park in downtown Chicago. He had set up a temporary ticket office there and was busy wheeling and dealing tickets to dozens of clients. I met him and he even managed to break away briefly for a drink and then I just hung out and watched in amazement as he worked his magic.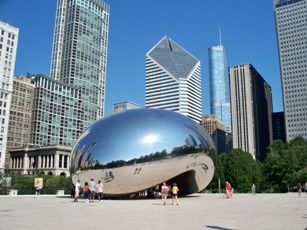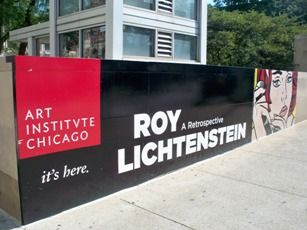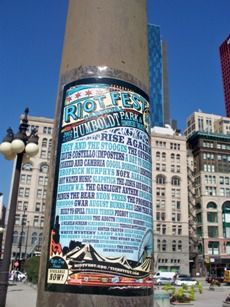 I made to Chicago early, with no problem and had time to head over and check out the new Lichtenstein exhibit at the Art Institute of Chicago and the incredible bean at Millennium Park before the gates opened and I was able t go in to the festival grounds. It was a nice little added bonus to the trip to check out the art. I have always enjoyed Lichtenstein's Pop Art and even had seen much of this work before in a huge mega-show in his hometown of Columbus, Ohio.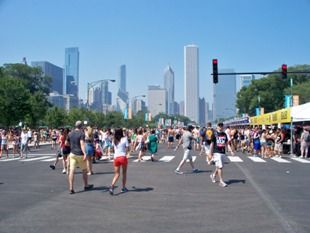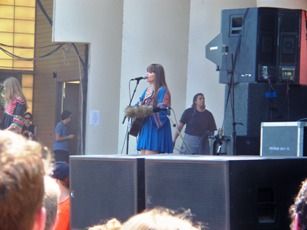 First Aid Kit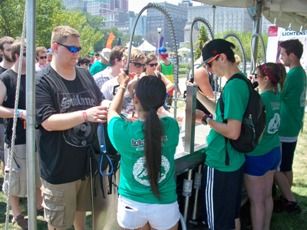 When the gates opened at noonish, I was able to head over to the massive grounds and check it out. There were eight stages spread over a massive area, it was truly incredible, I had been to the ACL Festival in Austin, which is also organized by the same people and this one was even more impressive. The first band that I wanted to see was the Swedish sisters known as First Aid Kit.
First Aid Kit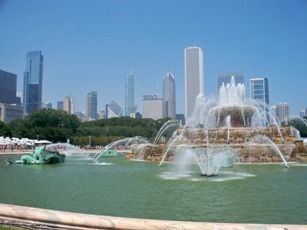 Thanks to Spotify, I was way more familiar with many of the new bands than I might otherwise have been and First Aid Kit was no exception. I really love their music and apparently I am not alone because their performance was packed with mostly young 20 and 30 somethings crowding the stage. With my VIP access, I was able to avoid the crushing masses and watch the show in relative comfort.
Sharon Van Etten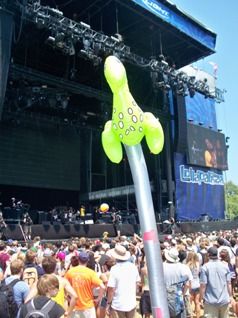 It was a typical beautiful, wickedly hot Chicago summer day and I was so thankful to have the VIP passes, where I could lounge in comfy chairs in the shade sipping a beverage and also get between stages quickly without having the long, long walks between stages. This enabled me to be able to move from stage to stage in a way that would not have been otherwise possible due to the massive crowds and long distances between stages.
Dr. Dog
The Growlers
I was able to spend the early afternoon catching some amazing new music from some great new bands including O-Rappa, the Growlers, Michael Kiwanuka, Dr. Dog and Sharon van Etten. I mostly avoided the main stages with the bigger and better known acts, because even with the VIP passes, the crowds got larger as the day went on and I was in a mood to check out bands that I was not totally familiar with for the most part, especially earlier in the day.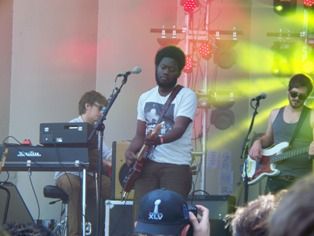 Michael Kiwanuka
ORappa