Holiday Parade
December 10, 2009
Holiday Parade
Carla, Tara, Rick & Kathy
One of the coolest holiday events in Key West is the annual holiday parade. Held each year on the first Saturday night in December, the parade features a wonderful wacky cross-section of what makes Key West the amazing fun and crazy little island community that it is. This year 64 entries featured a variety of floats, musical groups, jugglers, community organizations, church groups and other assorted holiday themed participants.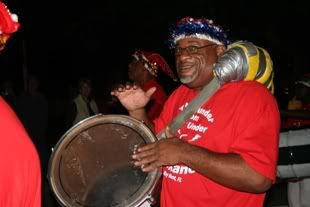 We really enjoy the parade, as do the thousands of locals who either participate or line Truman and Duval Streets to watch. Every child in town is out to try and catch the traditional bag loads of candy that are tossed to the crowd from the parade. It is always a good bet to stand next to the most adorable children you can find if you have a sweet tooth and want to be in the line of fire for the excess candy that heads your way.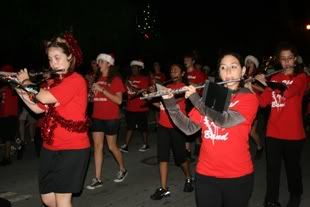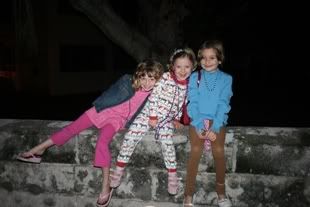 We began parade night at a wonderful party hosted by our friends Carla & George who live conveniently only 1 block off the parade route and who each year host a pre-parade party that is enjoyed by children and adults alike. Something about the party just put us in the holiday spirit, it was just a wonderful, laid back and enjoyable way to start the evening and to really get into the Key West holidays.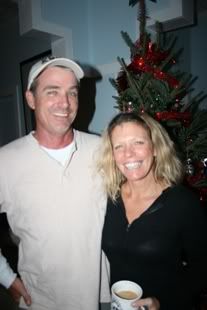 Carla & George
The Reynolds'
The adorable child we found to stand next to was our friend Rosie and her parents Betsy & Eric. Rosie and her friends were cute enough to be pelted with more candy than they could possibly eat, so we got to reap the sweet rewards. Actually, the vast majority of the candy we snared ended up in Rosie's bag, Kathy just would not have me literally taking candy from children.
Rosie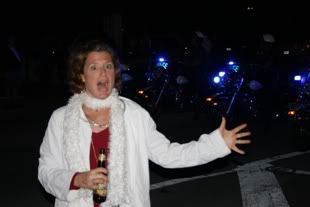 Kathy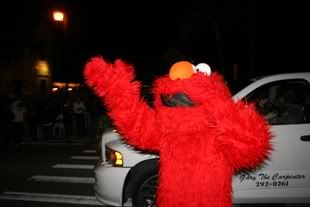 Elmo
The parade seemed to pass by quickly this year. It was as festive as ever and fun as always to spot friends who were in the parade and to check out the wackiness that qualifies as parade-worthy in Key West.
Clayton
Thomas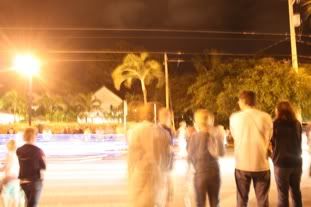 Post parade, we headed to another traditional party, hosted by Sam Holland and the Conch House guest house which is right on the parade route. It is another great annual get-together that is traditionally packed with a who's who of local movers and shakers and even a few regular folks like us. We can always count on seeing lots of our friends and capping off parade night right.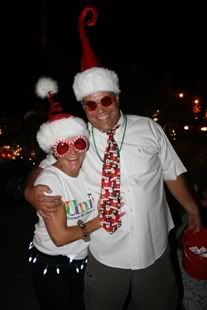 Jay & Carolyn
Lee & Shawnna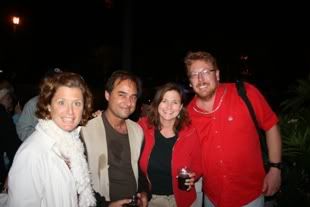 Kathy, Gary, Colleen & Michael
Carol & Hilary