Moments of Lucidity
Moments of Lucidity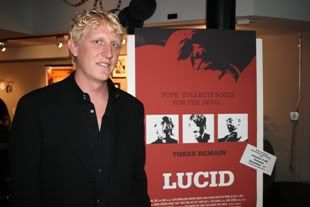 Chris Schultz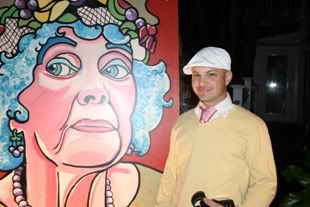 Marky P
December 5, 2008
Bill Miller
There are a few times each year that our social calendar is so full that we can barely keep up with all the wonderful things that are going on, it simply is not possible to do everything that we would like and we end up missing something special. This year we had to miss what by all accounts is an amazing production of the Nutcracker Key West for example because we simply had little time or even energy to go after a crazy week of activities that coincides with the holiday season.
December is a busy, busy month, complete with holiday festivities and a plethora of birthdays of friends and family.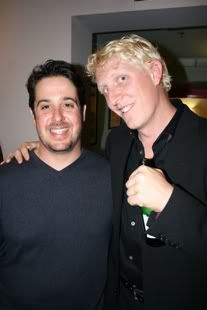 Mike Marrero & Chris Schultz
We kicked things off with a trip to the Tropic Cinema to attend the premiere of the new film from local creative geniuses Mike Marrero & Chris Schultz, "Lucid". The film is the culmination of seven years of hard work, sweat, re-shoots and all sorts of delays and complications that they fought through and persevered to deliver their inspired and twisted vision to the screen. Filmed in the Keys using an eclectic cast of locals, including many friends and familiar faces, the film is a testament to the many creative talents that our community is blessed with.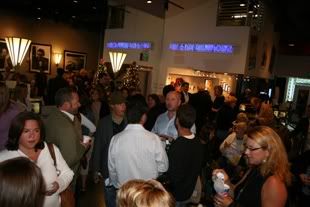 Lucid Premiere
Hannah
The premiere featured a screening of the film and a hilarious and twisted collection of outtakes that some may have found a tad offensive, but were shown with such a good natured sense of humor that all offense was quickly forgiven. What is totally obvious is that the delays and re-shooting delivered a much better and honed final product. You could almost see the development of the young filmmakers before your eyes. Congrats to all involved for their success.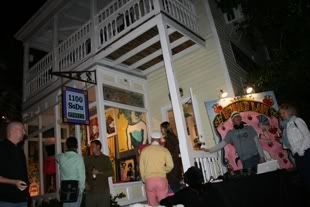 Sodu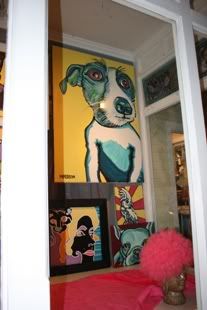 Many evenings this week, we faced a multiple choice as far as places to go. We did manage to attend the opening for another talented local artist, Marky Pierson at Sodu Gallery. Kathy & I really like his work and are hoping to commission a painting some time soon. The opening was just the lead-in to a fun night that culminated in a wonderful birthday party for our friend Rick Keith that featured so many photo opportunities that it is getting a blog posting all of its own.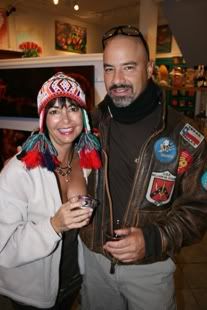 Sherry & Steve
Chris
Rick's wasn't the only birthday of the week and last night we were out again, this time at a wonderful party for our friend Erika Biddle. Erika's husband Joel prepared a wonderful spread of food and the party was again populated by a wonderfully interesting, diverse and eclectic group of their friends. It was really a beautiful and wonderful party that sadly we had to depart early because we had to rush off to attend yet another event.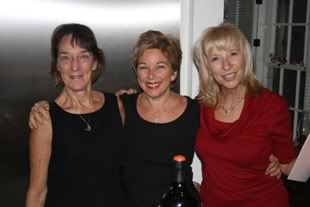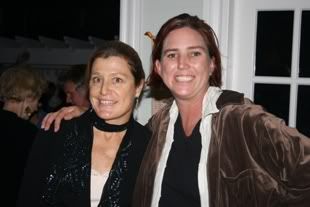 Kathy & Alison
Joel
The first in an exciting new Folk music series at The Studios of Key West featured the amazing Bill Miller. Bill is a Grammy award winning Native American singer and songwriter who delivered an amazing show to start the new series. To call Miller, who is a Mohican Indian, a Native American artist is somewhat misleading, because while he certainly celebrates and incorporates his heritage into his music, it is far more diverse than one might imagine. Weaving Blues, Rock, Country & Western and Folk music into a totally unique style, Miller is truly an American treasure and we were thrilled to have the opportunity to see him perform in Key West.
Lucid Interview
Bill Miller Website
Marky P site