Santa Cruz
September 8, 2007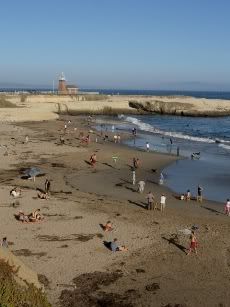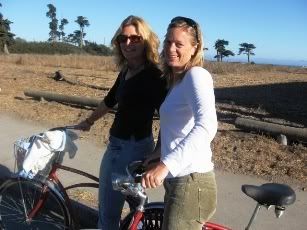 Kathy & Kate
Santa Cruz
Kathy took advantage of the long Labor Day weekend to fly across country to visit our friend Kate at her home in Santa Cruz, California. Kate, who has already been to Key West this year and who recently met us for Folks Fest in Colorado, has been waiting for a visit from Kathy for way too long and the long weekend without school presented a perfect opportunity for the long awaited trip.
Santa Cruz is nestled on the California coast about 75 miles south of San Francisco. It's a beautiful community that was a haven to the hippie culture during the Sixties. Despite its growth the city retains a liberal bent and a groovy social consciousness that makes it a special place.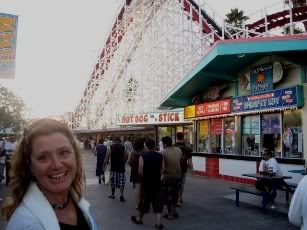 Santa Cruz Boardwalk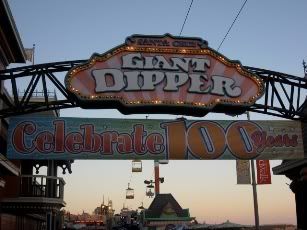 Since I spent the entire weekend laying about watching football, I can't give a first hand account of all the trouble that was caused by Kathy & Kate. I know that they attended a Lucinda Williams show at the Catalyst Club. Lucinda Williams, touring in support of her amazing new CD "West", is one of the coolest singer/songwriters around.
Lucinda Williams
Lucinda Williams Live at the Catalyst.
They also spent considerable time at the beautiful beach in Santa Cruz. Kate has taken up surfing recently and there is ample opportunity to catch some amazing waves in the surf along the beach there. They also visited the famous Santa Cruz boardwalk, which is one of the last surviving beachfront amusement parks on the west coast. The boardwalk is the home of the venerable roller coaster, the Giant Dipper which is celebrating its 100th year of providing thrills.
They also managed to find time to visit a nearby Redwood forest, where some of the last stands of the incredible trees are found. Kathy had an amazing time and returned home with an idea of perhaps looking into property in the area. We'll just add to the ever growing wish list of where we want to be.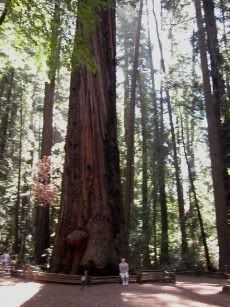 Redwood
My weekend was pretty low key. I went to see some high school football as Marathon High defeated Key West 21-15. It was the first time in history that intra-keys rival Marathon beat the Conchs.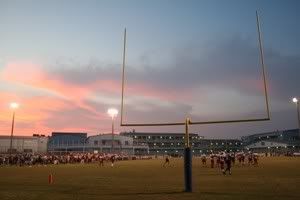 Marathon vs KW
http://www.beachboardwalk.com/
http://www.catalystclub.com/
http://www.lucindawilliams.com/