Sugar & Spice
August 6, 2010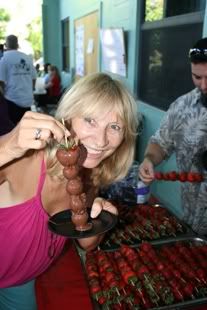 Erika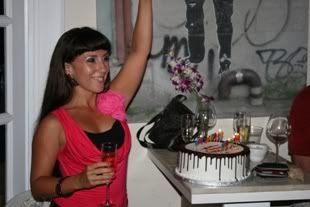 Moana
Sugar & Spice
The range of activities that one can attend as a resident range from the sublime to the ridiculous and run the gamut from family fun to a much more sophisticated and certainly adult oriented form of entertainment. Kathy & I love that about the island and we love the ability to sometimes go from one to the other, often in the same day. Such was the case last weekend as the MARC House Ice Cream Social dominated the daylight prior to our attending the fun and frisky birthday party for Key West Burlesque stand-out Moana Amour at Point5 late night.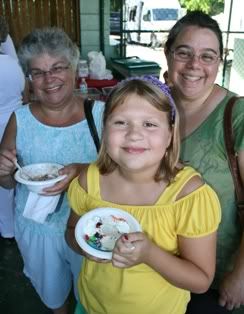 Angela, Cookie & Daisy
MARC House
The MARC House ice cream social is an annual fund-raising event for the Monroe Association for Remarcable Citizen's, which serves adult clients with developmental difficulties such as mental retardation and cerebral palsy. The ice cream is provided by local merchants like Mattheessen's and others who serve up make your own sundaes and other electable ice cream treats for the crowd.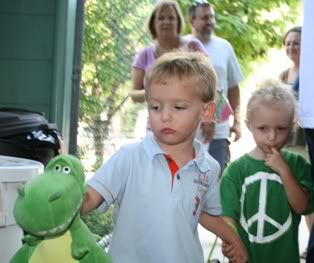 It always brings out a great crowd who enjoy delicious ice cream, the wonderful setting of the MARC plant store and nice company from the local families who attend. I enjoyed a delicious sundae of my own creation before heading home to grab some rest, do some house cleaning and resting up for what was to be another very different sort of event altogether.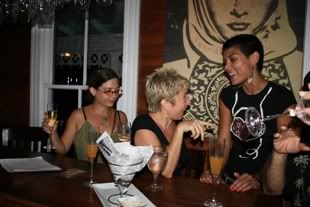 Beth, Carol & Shawna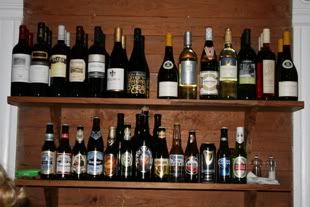 Point5 is the hip upstairs bar from the popular Duval Street Tapas restaurant. Taking over weekend bartending and DJing duty from the departed Ian Rowan are none other than the founding couple from the wonderful Key West Burlesque, Marky & Christa. Thus it came as no surprise that to celebrate the birthday of one of our favorite burlesque performers Moana Amour, that Point5 was the perfect location.
Michael, Sheelman & Kathy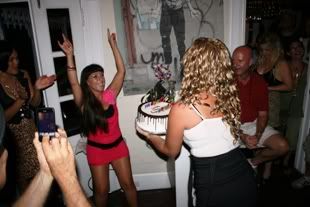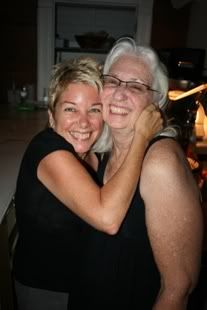 Carol & Judy
The celebration was about as different as it could be than the one we had attended earlier, but that is one of the joys of our island life, each was wonderful on its own and we had a really awesome day and night. I can assure you one thing, those burlesque people sure know how to throw down and throw a party.
Michael, Kathy & Joanna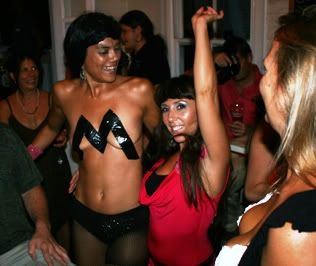 Marky
Josie, Carol, Michael, & Kathy
Moana's party included a few "special appearances" by some of her fellow burlesque performers, who gave much more personal yet entertaining and wonderful performances before a crowd packed with friends and well-wishers. The music was awesome, the drinks free-flowing and the crowd was in a really festive mood, which combined for another excellent night out on the town.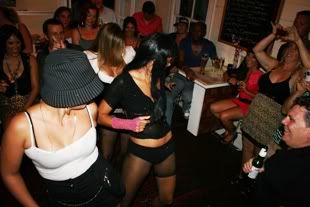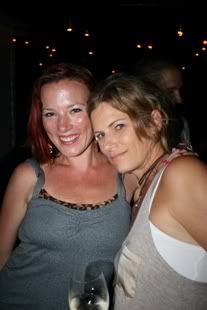 Erin & Margit