Spring Break
March 15, 2011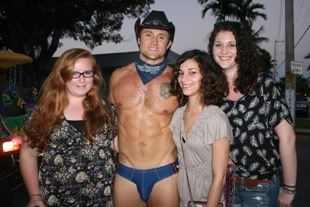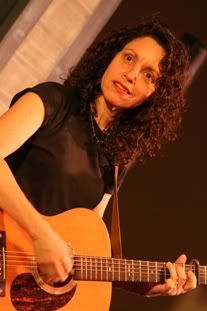 Lucy Kaplansky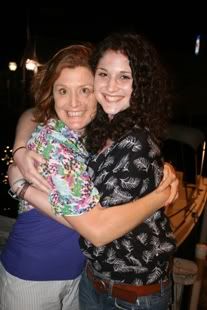 Kathy & Bayla
Spring Break
Each year in March, Key West is overrun by thousands of college students who visit the island during their spring break. There are always a couple of weeks that are excessive based on the large numbers of schools that have their breaks at the same time and the past couple of weeks have seen the masses of students in huge numbers. Other than the effect that the increased crowds, noise, drunken scooter riders and the difficulty parking, spring break hasn't really meant much to us for some time. This year however we were happy to actually have some spring breakers visiting us, well more likely visiting because they happened to have a place to stay.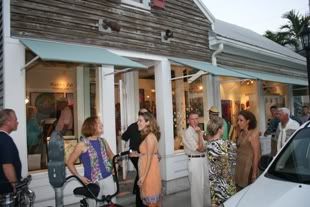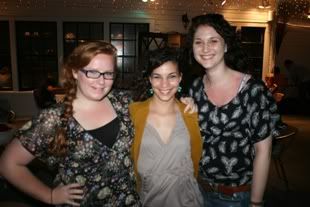 Stephanie, Ilana & Bayla
Spring Break- Smathers Beach * Photo by George Murphy
Our niece Bayla and two of her friends Ilana and Stephanie were here from their respective colleges in the Northeast as part of their spring break. It worked out well as they were able to stay around the corner in the vacant home owned by Kathy's father and we were able to see them some without being intrusive on the fun that they were having. I'm sure it made for a winning combination all around.
Bayla, Stephanie & Ilana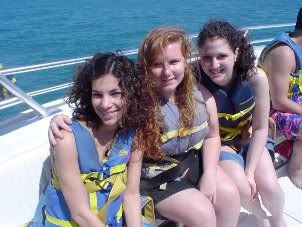 We took them out for a great Thai dinner and to an art gallery opening that I'm sure they enjoyed about as much as watching paint dry, but they were good natured about it. The days spent snorkeling, parasailing and hanging out at the beach more than made up for a few hours of having to hang out with us and they even scored a free meal. In actuality it was great to have them here, they certainly seemed to enjoy the visit and the absolutely perfect weather that they enjoyed while they were here.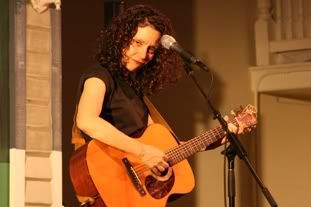 In addition to hanging out with Bayla and her friends, we also found time to attend yet another in a long line of excellent concerts at The Studios of Key West, this one by Folk singer Lucy Kaplansky. The Old Town/New Folk music series has brought a number of amazing musicians to Key West and this concert was no exception.
Kaplansky is based in New York and was a part of the Greenwich Village folk scene of the early 80s that featured the likes of Suzanne Vega and Shawn Colvin. After a break from music where she earned her PhD in psychology, she has returned to a solo career that focuses exclusively on her music.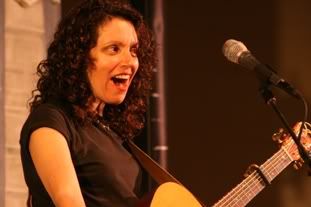 The concert was a wonderful performance from a warm, welcoming and talented artist. Kaplansky had the large crowd at the studios enthralled from her first song. Her charming demeanor which was on display when she forgot the words to one of her songs, until receiving the lyrics from a member of the crowd who googled them on their iphone.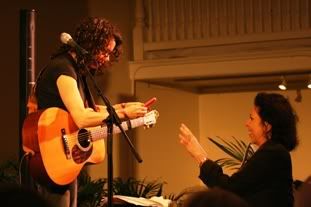 We did experience a very sad situation this week as well as our elderly cat Suzie passed away. Suzie had been using up every one of her nine lives in the past year, having two critical illnesses, both of which we had thought were the end, but she amazingly bounced back each time. Blind and deaf, she nonetheless had settled in to a very mellow and easy existence the past few months and seemed to be doing well until her unfortunate passing earlier this week. Kathy and I are both devastated at the sudden loss of what was one of the sweetest and most loveable pets anyone could ever wish for.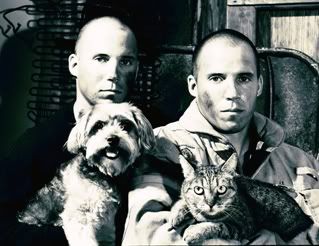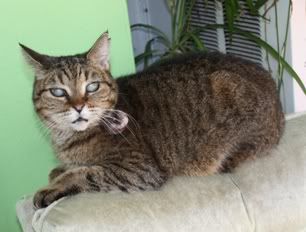 We will miss her gentle nature. Here are some photos of Suzie, including one that was featured in a pet calendar a few years ago, in which she and our dog India appeared with members of the Key West police and fire departments. We miss you Suzie!