Austin City Limits Festival- Day 3
September 30, 2008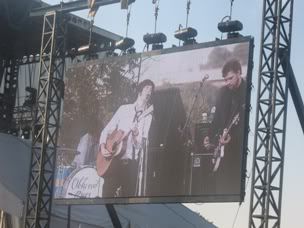 Okkervil River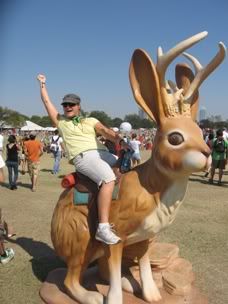 Austin City Limits Festival- Day 3
Nicole Atkins
The final day of the ACL Festival was a day that we decided to take it easy somewhat and try and take in some bands that we were less familiar with, opting to spend more time at some of the smaller side stages, than facing the throngs at the main stages. This strategy meant not getting as close as usual for those major acts when we did want to see them. Of course it also has its rewards in the potential discovery of newer bands that we might otherwise have missed.
A.A. Bondy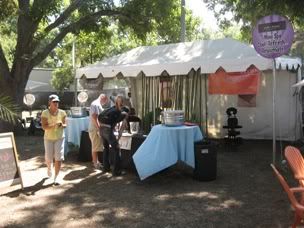 The Grove
There is something profoundly rewarding at catching a live performance by a band that is on the way up, they tend to be enthusiastic and often superior to more well-known bands. We started off the day watching a set by A.A. Bondy which was quiet and moody and somewhat out of place in the brightness of the early day. Next we moved on to see Nicole Atkins & the Sea. Voted one of Rolling Stone Magazines 10 bands to watch for 2008, Atkins and her band delivered a great set. We caught them again later in the day in the much more intimate and fun setting of the Austin Kiddie Limits stage where they performed Children's tunes.
Nicole Atkins at Kiddie Tent
Nicole Atkins & The Sea
One of the bands that we were introduced to on the smaller BMI stage was The Belleville Outfit. This Austin-based Western style swing band put on a great performance which was one of our favorites of the weekend. When they mentioned casually from the stage that they were playing a late night gig at Momo's, we immediately made plans to attend, opting out of seeing Conor Oberst at La Zona Rosa.
Warren Hood with the Belleville Outfiit
The Belleville Outfit with Warren Hood
The other bands we caught portions of during the day included, Scott Biram, The Kills, Tristan Prettyman, Massacoustics, Flyleaf, Stars, Gillian Welch, Neko Case, Okkervil River, The Raconteurs, South Austin Jug Band, Blues Traveler, Shooter Orr & The Mystic Rhythm True Love Honeybear Kings, Gnarls Barkley and Band of Horses. Of these my favorites were Neko Case and the Massacoustics and Gnarls Barkley. I was excited to see Blues Traveler again, but their set disappointed other than a great cover of "I want you to want me". Gnarls Barkley also did a great cover version of the Violent Femmes classic, "Gone Daddy Gone".
Neko Case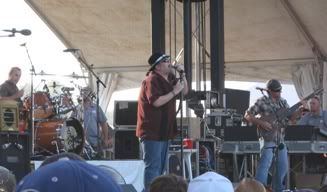 Blues Traveler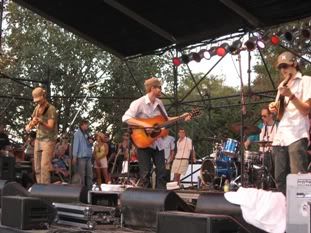 South Austin Jug Band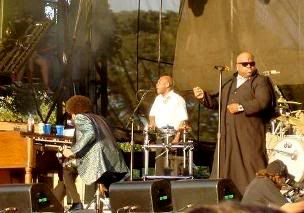 Gnarls Barkley
One of the other great things that the festival provides is the unique opportunity for performers to play together, having all the artists in the same place enables some crossover. This year for example, Gillian Welch and David Rawlings were joined onstage by Alison Krauss during their set, Bonnie Bishop played with Robert Earl Keen, Warren Hood joined the Belleville Outfit and G-Love jammed with Donovan Frankenreiter.
Gillian Welch, David Rawlings & Alison Krauss
By the time the Foo Fighters took the stage to close the show, half of our group was well on our way to Momo's for the after show gig by the Belleville Outfit. Those who stayed reported that the Foo Fighters put on a great show and that it was a perfect ending to an incredible weekend of music. Thanks again to Nadene, we can't express how great it was to share such an amazing experience with such wonderful friends. Nadene, Trevor, Melissa & Rhett were great traveling companions and made our trip one of the best getaways we can remember.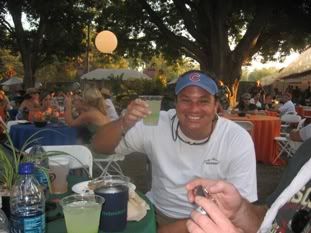 Trevor
Foo Fighters
The Belleville Outfit site
Nicole Atkins & The Sea