Don't Dream It - Be It.
March 23, 2012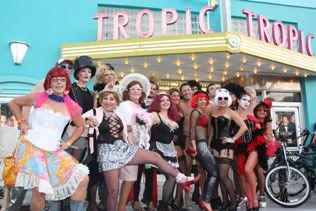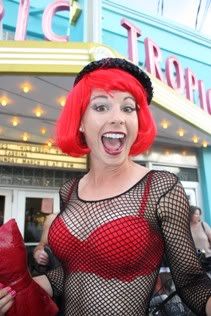 Liz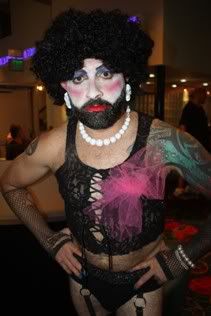 * photo by Nick Doll
Don't Dream It - Be It.
Years ago, back when I was in high school and in to my college years, I spent many, many late Friday & Saturday nights attending the Midnight showings of, "The Rocky Horror Picture Show". In fact most weekend nights when there wasn't a party of some sort, I joined a group of friends at the Castleton Square Mall theatre on the Northside of Indianapolis to take in the show.
Chris & Erin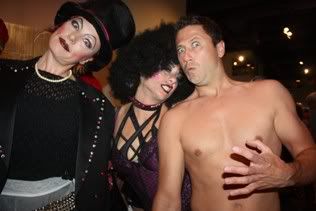 Erin, Layla & Nick
It was a ritual of sorts, a reason to stay out until two or three in the morning, we would often enjoy a post movie meal at Denny's or Waffle House or some other 24 hour place. I was not much in to dressing up, though many of my friends did. I certainly knew all the lines and my timing was impeccable. I lost count of the number of times I saw the film at somewhere around 125, but whatever the number it was a lot.
Since that time, I still occasionally attend the Rocky Horror show whenever I get the opportunity. I have probably seen it less than a handful of times since moving to Key West but I still enjoy it mostly for nostalgic reasons. I have tried watching the DVD, but it really isn't anything like the experience of seeing the film in a crowd of enthusiastic and hopefully knowledgeable fans.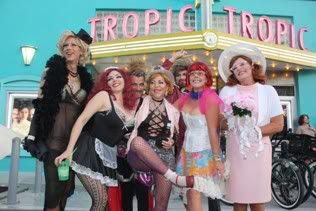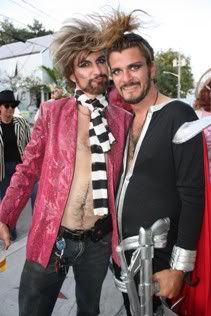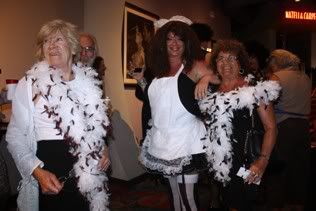 A few months ago, the Tropic cinema here in Key West hosted a viewing of the cult classic and for some reason Kathy & I could not make it. So when I received notice that they were hosting another viewing on Sunday evening, I made sure we got our tickets early. Good thing because once again, it was a quick sell-out. I should have guessed as much given the crazy, creative and eclectic Key West audience.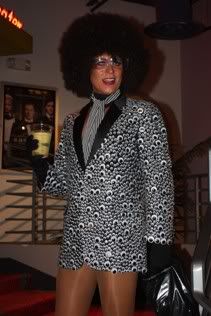 While Kathy & I did not dress up, we were in the definitive minority as probably seventy-five percent of the packed sold-out house was in costumes and the raucous and surprisingly knowledgeable crowd was right on in shouting out lines and responses and participating in the film. It was incredibly fun and exciting to see so many of our friends so in to Rocky Horror.
Frankie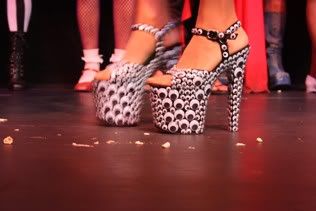 For the uninitiated, the movie no doubt makes little sense, but it is probably the most popular cult film of all time and seeing it in a theatre packed with fans is unlike anything I have ever experienced. Kathy & I had an amazing time and want to thank the organizers including Frankie and Dan & Lori at the Tropic for putting up with the mess created at every showing. We hope they show it again soon.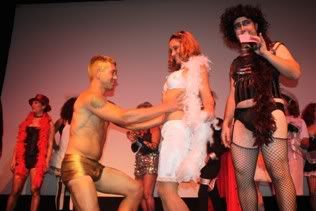 "Give yourself over to absolute pleasure
Swim the warm waters of sins of the flesh
Erotic nightmares beyond any measure
And sensual daydreams to treasure forever
Can't you just see it?"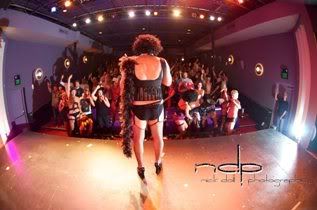 * photo by Nick Doll