School's Out for Summer
May 26, 2010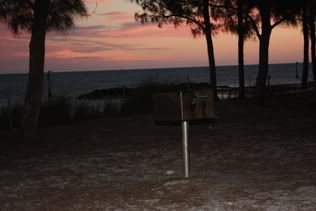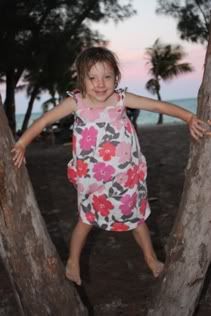 Rosie
School's Out for Summer
This week marks the last week of school for the Key West Pre-school Co-op and while I was away in Indianapolis, Kathy was back in Key West wrapping up another year of teaching 3 year olds. The end of the year is always bittersweet as the relief of getting a break from work is tinged by saying goodbye to another class of wonderful kids and their families. The end of the school year is a time to celebrate and thankfully there is always something going on in Key West to facilitate celebration.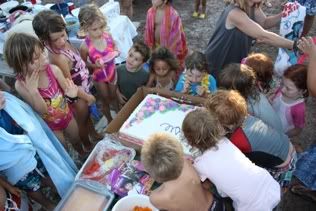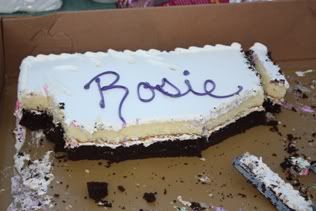 Tom & Ursala
Speaking of celebration, we have another very important milestone to celebrate this week as one of Kathy's students, Rosie, has completed her cancer treatment and is now cancer free. Of all the fun reasons we celebrate in Key West, there are none that give us greater pleasure than this one. Sadly since I was away, Kathy had to represent at the party that her parents Betsy & Eric threw at Ft. Zachary Taylor beach to celebrate the occasion.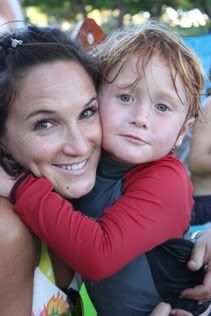 Tiffany & Brooks
The weather was perfect and there was a huge crowd of kids, parents, friends and well wishers, all in a festive mood to celebrate Rosie's good health. The party lasted through sunset and everyone came away happy. Kathy had a great time.
Tara. Hilary & Susie
Josh, Lotus, Beth, Robin, Kathleen, Charles & Tanner
Eric, Betsy & Rosie
Kathy attended another party while I was away as well, this one hosted by our friends Nancy & Mark was a "brick warming" party to celebrate the completion of their new brick patio behind their house. Thirteen years in the making, the bricks are finally in place and from all accounts look beautiful. Key West people use just about any excuse to throw a party and this was as good a reason as any. I'm sure it is the first of what will be many such gatherings on the bricks.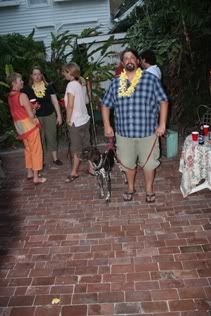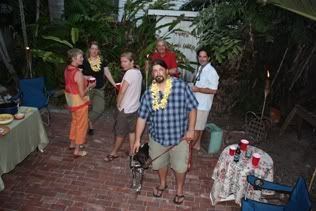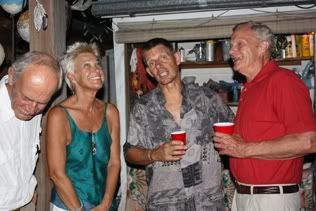 And even though school is over, the learning never stops, at least for the teachers, as all the teachers at the preschool headed up the Keys this week for a conference about early childhood education. The conference featured a keynote speech from Shawn Brown (see link below) who has years of experience in bringing fun educational material to young students.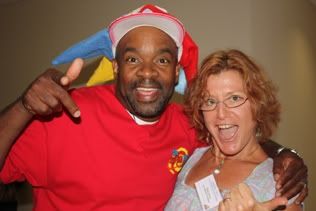 Shawn & Kathy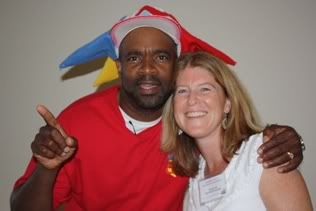 Shawn & Betsy
Super Fun Show