Mad Scramble
May 24, 2010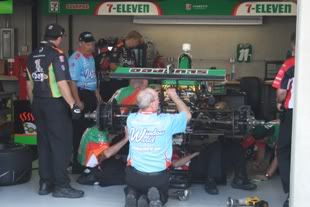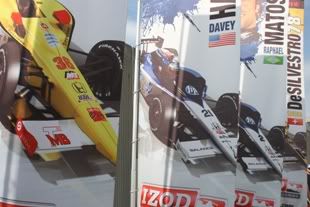 Mad Scramble
The final day of qualifying for the Indianapolis 500 is known as "Bump Day" as the field is set with only the 33 fastest drivers, with those previously qualified, but not fast enough literally bumped out of the field. The day always brings plenty of drama as teams struggle to get their cars up to speed and into the field before the gun sounds at 6 PM ending the session. Last minute deals and banzai runs are often the order of the day. This year was no exception as the drama started right off the bat during the morning practice session.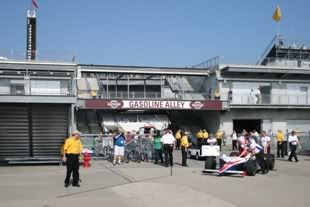 Bruno Junquera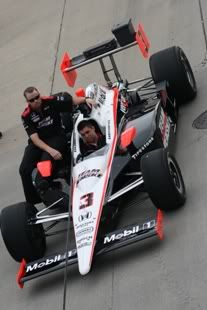 Tony Kanaan, who most certainly was a candidate for the fast nine, had crashed on Saturday relegating him to being a second day qualifier and starting no better than 25th in the field. Things got much worse during the practice when Kanaan crashed again in almost the exact same location. The crash precipitated a mad thrash by all the members of the Andretti Autosports team to rebuild the car and get it qualified in a manner of hours.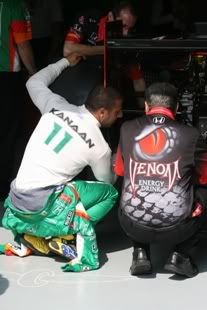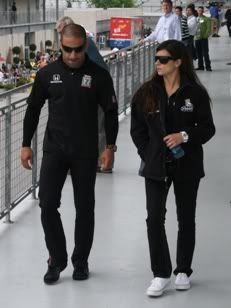 Tony & Danica
Members of all of the Andretti teams could be seen in the garage pouring over the car in a crazy scramble to get it rebuilt in a timely manner. Their incredible effort set the tone for the day as the teams near the back of the pack all tried to get up to speed in what perhaps were the hottest conditions of the month. It was a real struggle for most of the teams.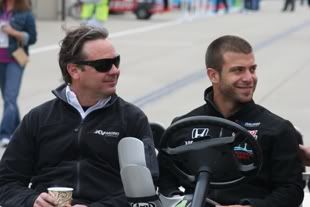 Jimmy Vasser & E.J. Viso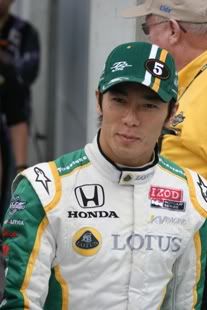 Takuma Sato
For those teams that were safely in the field the day was more about doing race prep and practicing race set-ups. It was a much more relaxed day for those teams. Bump Day was also Armed Forces Day at the track and there were thousands of members of US military forces on hand to watch the action. There were large displays of military vehicles and equipment and even performances by bands made up of soldiers.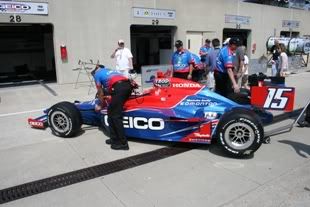 The last hour of qualifying was as dramatic as it had been in years, hi-lighted by Kanaan sneaking into the field in the last hour and the dramatic final minutes during which the teams of Paul Tracy and Jay Howard made critical errors by withdrawing their times and not being able to reach the speed necessary on their final attempts leaving them on the outside looking in. It was a pretty hot and crazy day, but the field is set and the race set to go next week.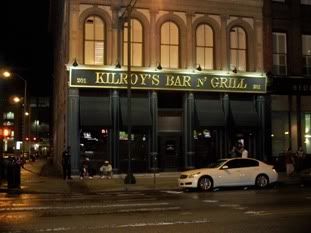 Kilroy's
The Slippery Noodle
Kevin at the Broad Ripple Brew Pub
I am headed back to Key West for a few days of work then getting back on a plane Thursday to return to Indiana in time for all the traditional race festivities.