Back to Budapest
October 13, 2013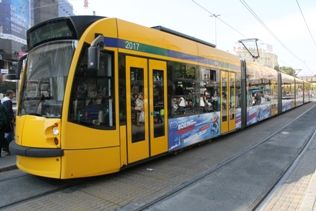 Back to Budapest
We had a couple of final days back in Budapest after having really enjoyed Vienna it was nice to be back in more familiar territory. We did stay at a totally different hotel, the cool boutique hotel called the Buddah Bar hotel which is located just on the Danube at the Elizabeth bridge. The hotel is funky with an Asian theme and really unique atmosphere. We were upgraded to a suite, which was very nice, especially since we would be spending our tenth anniversary there. It was huge and had a humongous bathtub that could easily fit 6-8 people.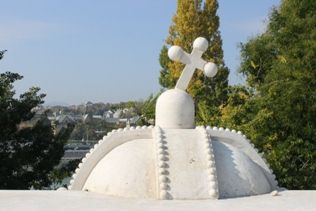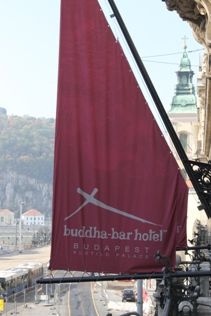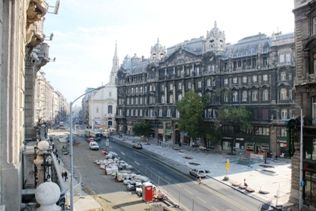 The location was awesome as well, just off Vaci Utca and with-in easy walking distance of most of what we still wanted to do. One of the things, we still needed to do was shop for a few gifts for people and we spent part of a day back at the central marketplace shopping. We also went for lunch at the fabulous and famous Central Café.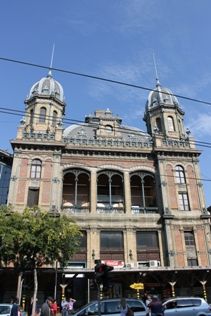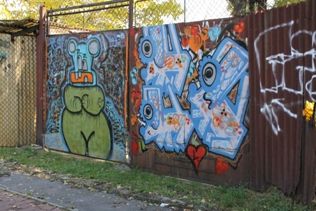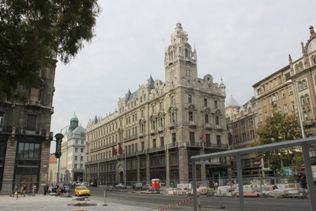 The Central Café is known as the cream of the crop of Historic old world coffee houses, the best in Hungary and one of the best in all of Europe since opening in 1887. Coffee houses were once an important aspect of daily Hungarian life, meeting places for the intellectual movers and shakers. Most were destroyed during the communist era, but a few survived including the grand Central Café which has been restored to its traditional historic opulence.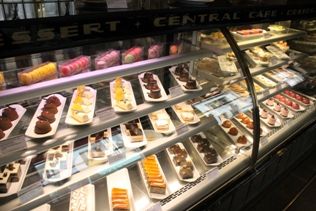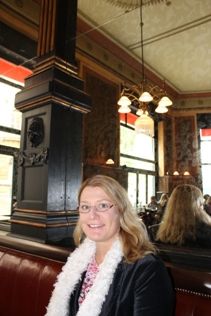 We also found another great restaurant that is more of a locals hangout than a touristy place, the Café Kor where we had traditional Hungarian cuisine with modern twists so that it both honors the tradition of Hungarian food, yet makes it more accessible to a younger and more willing to experiment generation of Hungarian foodies. It was a wonderful find and we really enjoyed both the food and atmosphere of the place.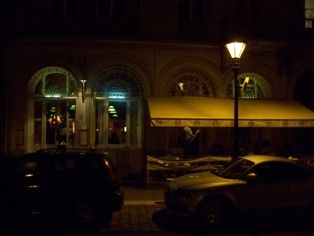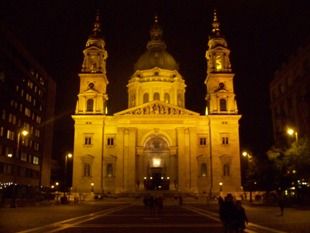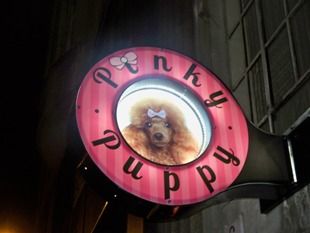 One last thing that was one our must see list in Budapest was Margaret Island.
Margaret Island
is a 1.6 mile long island, 550 yards wide, 238 acres in area in the middle of the Danube in central Budapest. The island is mostly covered by landscape parks, and is a popular recreational area. Its medieval ruins are reminders of its importance in the Middle Ages as a religious center. The island spans the area between the
Margaret Bridge
(south) and the
Árpád Bridge
(north).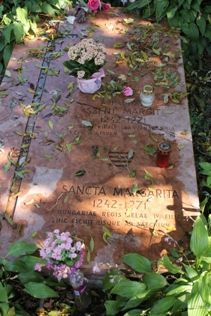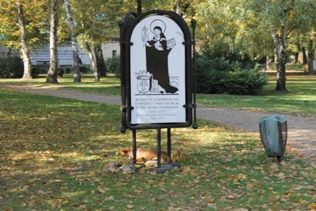 The park is equivalent to Central Park in New York for Budapest and is a fantastic place to visit. It is heavily utilized by both locals and tourists alike and has a wide variety of sports fields, ruins, a small zoo and all the beauty and serenity to make you forget that you are in the middle of a busy city.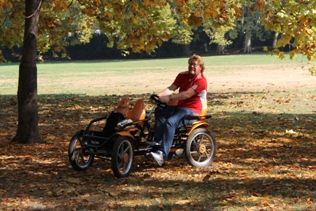 Kathy and I rented a four wheel bike to explore that island and just rode around checking out the sites under the beautiful fall foliage on a perfect crisp beautiful fall day. It was a magical way to wrap up our visit to Budapest, exploring the park where my mother used to play and swim during her youth and which is still wildly popular. Visiting Budapest with all my family was really the trip of a lifetime, so wonderful to experience a little of our family heritage with loved ones.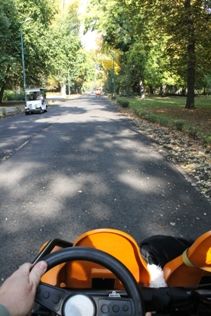 http://www.centralkavehaz.hu/eng/