"Everybody knows that song round here…."
November 4, 2012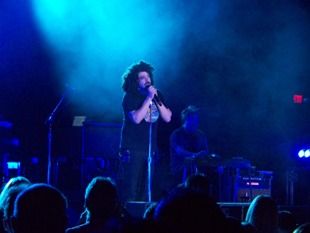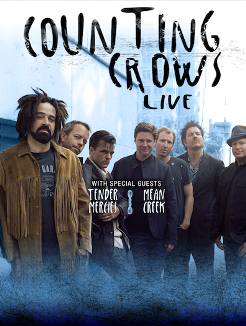 "Everybody knows that song round here…."
Anyone that knows me, most likely knows about my strange fascination with the band The Counting Crows, heck I may have even dragged you to see one of the almost fifty or so Counting Crows concerts that I have attended over the years. Since 1993, I have not missed a single tour, seeing at least one show each tour (and often more).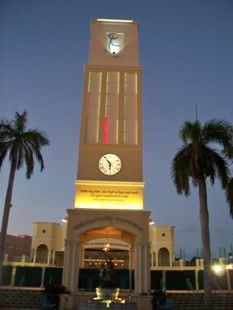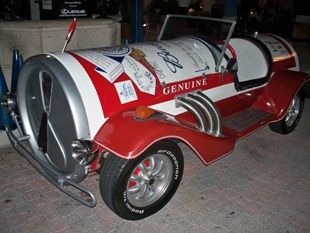 I thought my streak might be broken this year, as I missed their two Florida shows in the spring and did not think they would be back again during their current tour in support of their most recent CD release of cover songs, "Underwater Sunshine (or What We did on our summer vacation.) But thankfully, they added additional dates in Florida- in West Palm Beach, Orlando and Jacksonville and I was able to score good seats for the show in West Palm.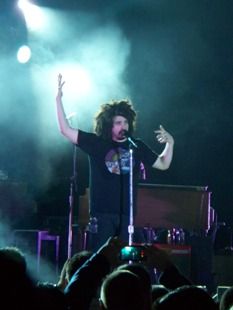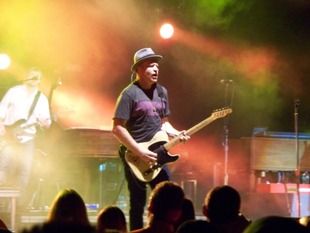 I had also gotten tickets for the show in Orlando, but the unfortunate passing of a good friend back in Indianapolis had me planning a trip to a memorial service instead. But I was able to drive up and catch the show at the Mizner Park Amphitheater the night prior to flying up to Indianapolis. Since I was now flying out of Fort Lauderdale, Kathy opted out of attending and I headed up solo and met up with my friend Sarah at the show.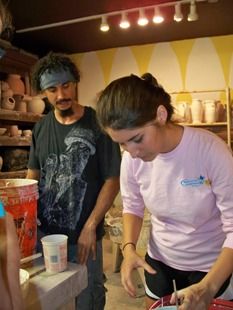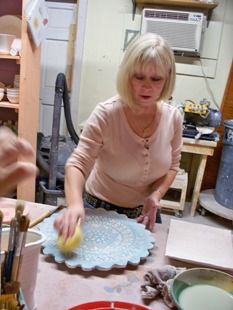 Before departing though, Kathy & I spent the previous evening at Honest Works Pottery where we have been taking weekly classes learning how to do a little pottery. It is a lot of fun, though Kathy has taken to it way better than I have.
We have a small but fun group of students taking the Tuesday evening classes and we have already created a bunch of fun ceramic items.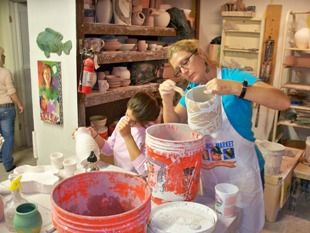 The day after class, I was on the road to Mizner Park and the Counting Crows concert. The place is a beautiful, small and intimate outdoor venue in the middle of downtown West Palm. There were three acts on the bill, beginning with a new young act that I was unfamiliar with called Mean Creek followed by the reunited band Tender Mercies which features three members of the Counting Crows.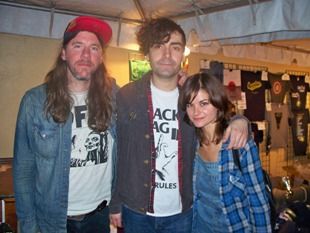 Mean Creek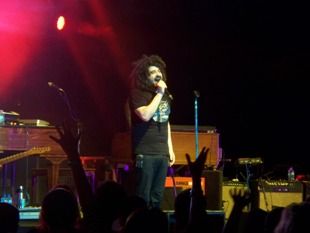 It was cool to get to see Tender Mercies and to hear them play many songs that I knew because the Crows often cover their material, it was sort of strange to see much of the band playing those songs yet having a different lead singer, but they were really quite good and Crows fans certainly appreciated the opportunity to see the band.
"Like Teenage Gravity"
The Counting Crows were the unqualified highlight of the evening, tearing through a sixteen song set featuring music from their latest disk as well as dipping back in to their catalog and playing many of their classic songs, many of them as usual during the live show, full of alternate lyrics and additional choruses that make the live shows so compelling.