Poker Run
September 22, 2009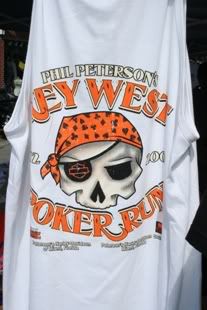 Poker Run
The tranquility of the slowest time of the year in the Florida Keys is shattered in early September each year by an influx of thousands of motorcycles who head down the Keys to Key West as part of Phil Peterson's annual Poker Run.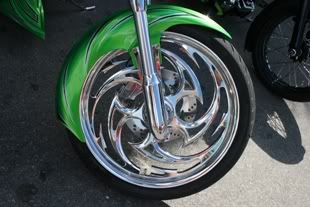 The event, which celebrated its 37th anniversary this year, brings literally thousands of bikers down the Keys for a long weekend of fun and frivolity. Duval Street is blocked off and only motorcycles are allowed to park or travel on Duval and the street is lined on both side with literally thousands of motorcycles that range from the outrageous to the pedestrian.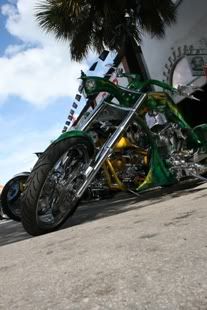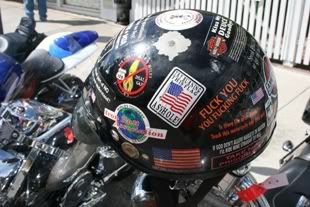 There are all sorts of ancillary events that take place during the Poker Run, that is also known locally as "Bike Week", including bikini contests, best cycle competition and a street fair. While many locals bemoan the loud invasion of bikes, it provides a tremendous shot in the arm to the local economy at a time when the tourists are the least prevalent.
Todd
This year seemed somewhat down in terms of the actual number of bikers in town, but there was still a huge crowd and the businesses downtown seemed to be jumping while we were there.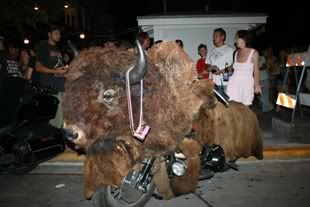 We headed downtown along with our friend Nadene, early on Saturday morning to have an all you can eat pancake breakfast at Pat Croce's Rum Barrel restaurant, which was hosting the breakfast as a fundraiser for the Florida Keys Cancer Society. The pirate's were out in force to celebrate Talk Like A Pirate Day and it made for a fun and interesting breakfast.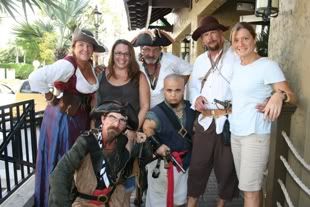 After our meal, Kathy & I strolled Duval Street checking out the huge and wide variety of motorcycles that lined the streets and to visit our friends Glen & Todd who were peddling Captain Basterd gear to the biker crowd. There were all sorts of cool custom bikes, choppers and three wheelers that gave us plenty to see.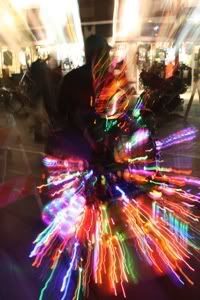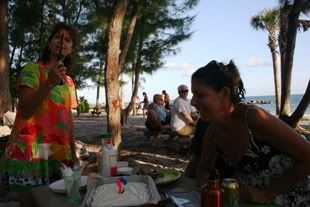 Gae
Mike & Gae
I returned later that night to check out the scene after the sun went down and the real crowds flocked to Duval Street. Just another weird and wild Key West event.
Sunday, we headed again to the beach at Ft. Zachary Taylor State Park to celebrate our friend Gae's birthday. It was a beautiful perfect Key West afternoon at the beach and we stayed until they came around to kick us out just after another remarkable sunset. Happy Birthday Gae!!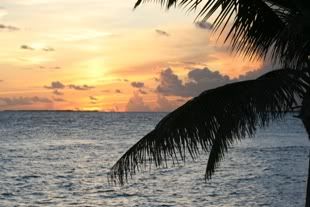 Poker Run