Celebration
September 15, 2015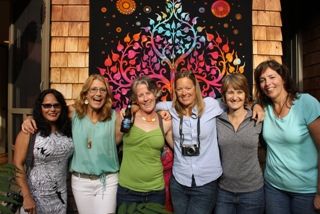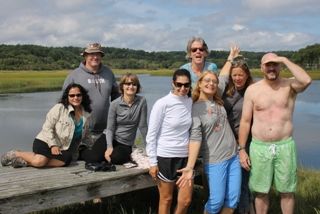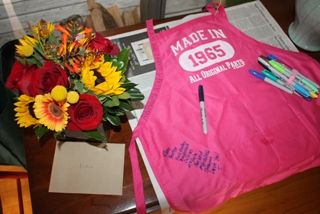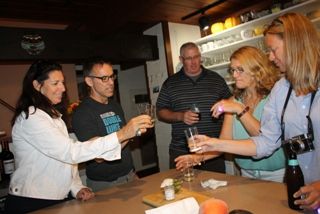 Celebration
Kathy left a couple of weeks early to head up to her childhood home where her father Jim still resides to prepare for her huge 50
th
birthday celebration in Marshfield, Massachusetts. Her actual birthday is not until December 20
th
, but she wanted to host a party on the beautiful property in Marshfield and the weather in December is not historically all that great in December in Massachusetts, especially when much of the party is to take place outdoors.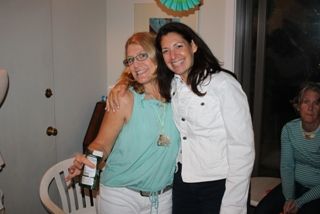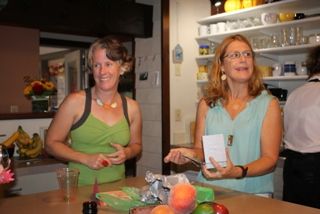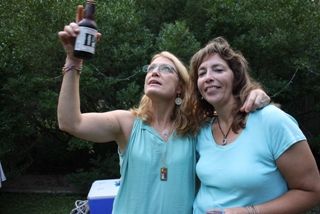 The party was a big deal in that Kathy invited a number of her friends from every aspect of her life to join her and many readily agreed to come from across the country to participate. While some from the local area, who she has been friends with since her childhood were there, others traveled from states as far flung as California, New York, New Jersey, Pennsylvania and even Florida as some friends from Key West made the trip up.
Matt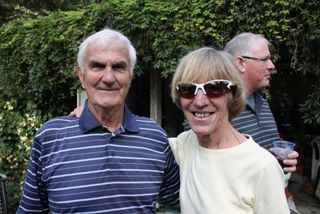 Phil and Judy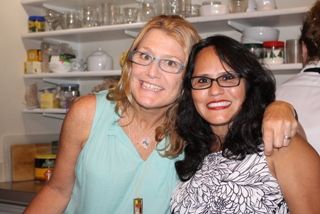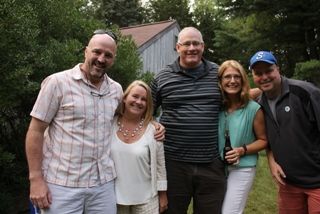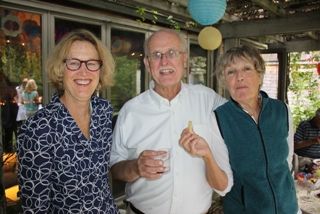 Kathy went up early to get the place ready, cleaning, getting supplies, decorating as only she can, while I was back in Key West working and only made it for the party weekend itself. Many of her friends stayed on-site and Kathy had to prepare sleeping arrangements for the out of town crowd, which is another reason she choose to have the party in Marshfield.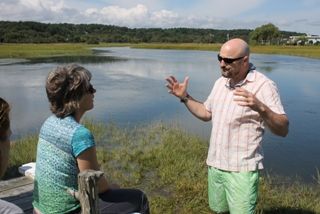 Noa and Bonnie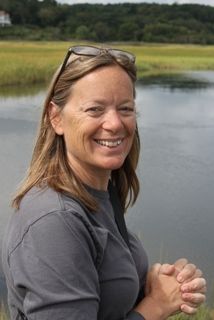 Kate
Judy, Mark and Robin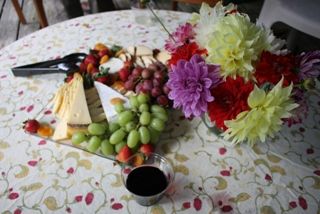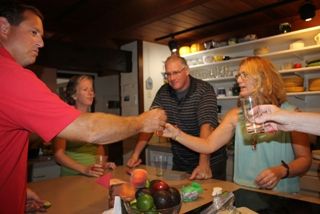 Many of her friends stayed the entire weekend and even her brother Chris made the trip out from Colorado. In addition to her friends, some of her closest family members were on hand. It was a wonderful full weekend celebration of friends, family and of Kathy's 50 glorious years.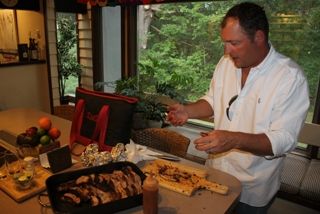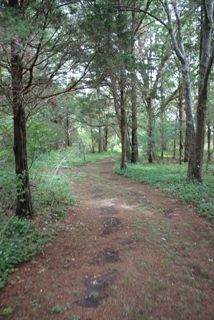 Kate, Kathy and Anne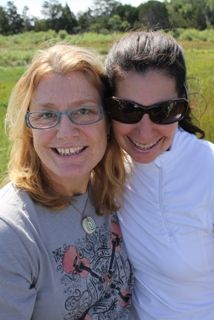 Kathy and Pam
The property is the perfect location for such a gathering, with a large beautiful house and studio as well as a huge property that backs right up to the Marsh with a pier out into the small river that flows through the property, a quick swim across the shallow river and you find yourself right on the beautiful ocean beach which is also part of the private homeowners land. It is a sweet set-up and just about the perfect situation for this type of gathering.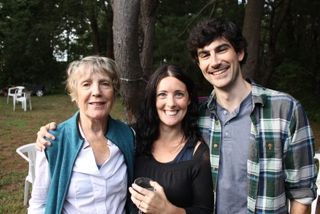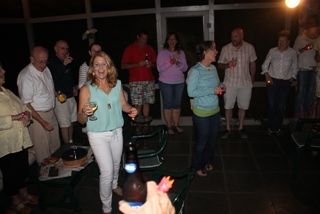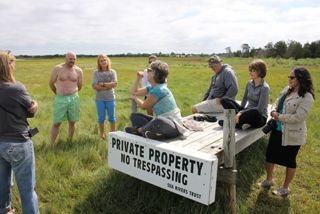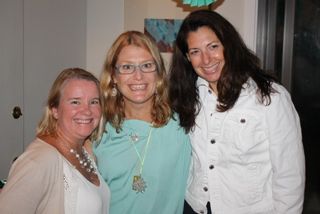 The party itself was a blast, friends and family and great food and libations, reconnecting with those you haven't seen in ages and picking up right where you left off, this is the stuff that makes life worth living and a life worth celebrating. I always find it interesting of just how well Kathy's friends from various portions of her life, mesh so well together and there seems to be some commonality swirling among them all.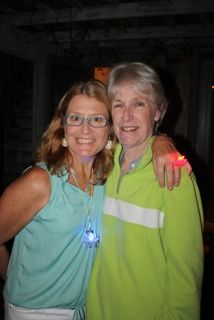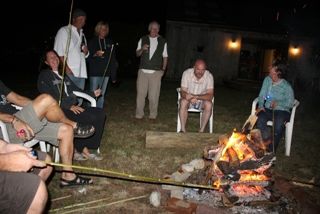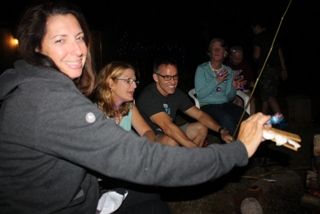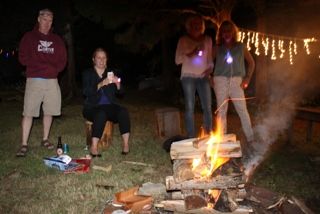 It was a fun reunion party and lasted fairly late into the cool Marshfield evening, a wonderful fire was started that served as a gathering place after much drinking and dancing had occurred where old friends could reminisce about memorable experiences while at the same time creating new ones.