Ho Ho Ho
December 13, 2010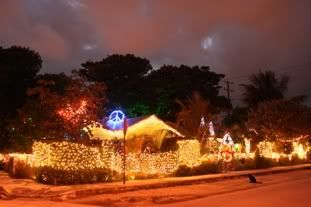 *Key West Burlesque photo by Nick Doll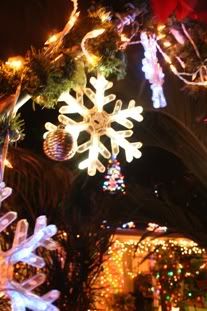 Ho Ho Ho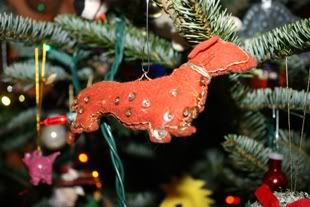 There are some things that are long standing holiday traditions for us and every year we make time to make sure that they are part of our celebrations while still trying to make room on our crowded holiday calendars for all the new additions that seem to pop up every year. Of course chief among our holiday tasks is the decorating of our home and Christmas tree, which seems to take up a greater amount of time each year as Kathy gets more and more filled with the Christmas spirit and buys evermore decorations and lights to deck the house and tree.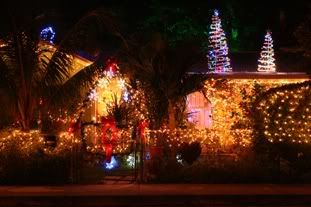 We set a new personal record of Christmas lights this year, covering many of the trees and bushes in the yard with strands of lights. I'm pretty sure that our place will be on the Conch Train holiday lights tour route again this year. We have been for the last couple of years at least.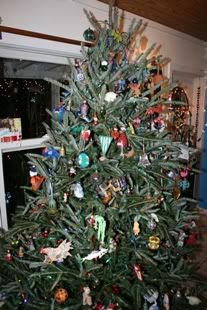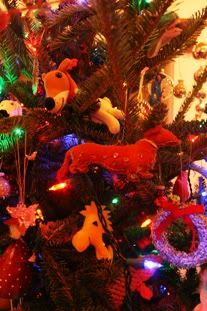 Decorating the tree has even gotten to be a big chore as each year we seem to progress to slightly larger trees. We purchased our tree at the MARC House plant store as we know that the proceeds are going to a good cause and had a great evening earlier this week decorating it. The cool temperatures that the Keys have experienced this week added a holiday chill to the tasks.
The holiday spirit kicked in to an even higher gear with the annual Keys Council of the Arts holiday party. This year the festivities were held at the beautiful home of artist Debra Yates and featured the stylings of popular Keys entertainer Bobby Nesbitt. It was a hugely successful and packed evening as the arts community turned out en masse to support the Arts Council and enjoy the evening.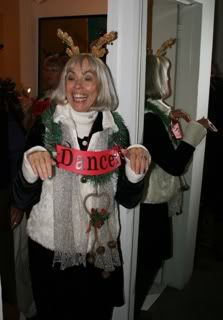 Lucy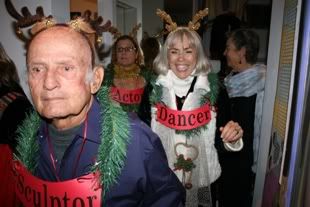 I felt a little bad for our friend Anja Marais, an incredible artist who had the misfortunate timing of opening her latest show at The Studios of Key West at the exact same time as the Arts Council party. While Kathy & I and some others made the trip down White Street to see her show, I think many in the Arts community missed the opening due to the party. Hopefully they will get a chance to see it on their own while it is there because it is a really spectacular exhibit.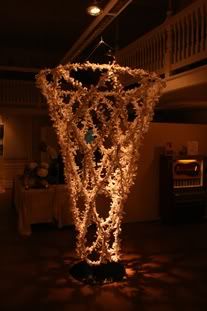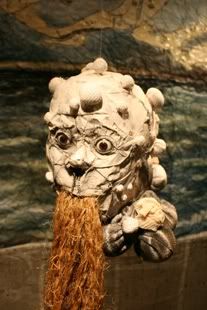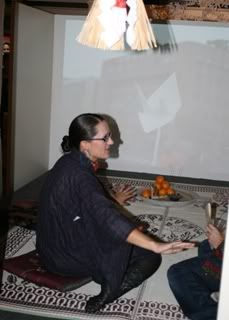 Anja
And last, but certainly not least on this week's holiday extravaganza list was what has become another annual holiday tradition, attending the Key West Burlesque Holiday show at Kelly's Caribbean. This is the fourth year for the amazing show and each year they seem to out-do themselves. Kathy & I are huge fans of the Burlesque troupe, they are one of the coolest things to happen to Key West and have quickly developed into the hottest ticket in town. The entire run sold out and they even added additional shows which sold out as well.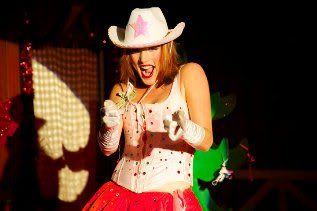 Erin * Key West Burlesque photo by Nick Doll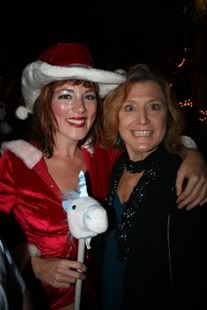 Kathy & Erin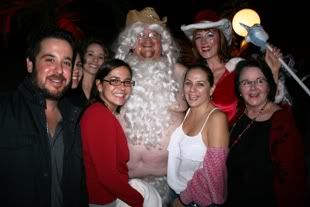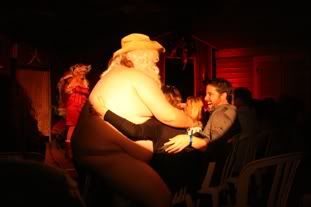 Chad
They are deserving of their wild success because they are at once talented, professional, funny and incredibly enjoyable to see. The people involved are some of the most talented, funny and nicest people in town and their enthusiasm that always spreads throughout the crowds. This show featured some incredible singing, delightful skits all of course with an element of the risqué without being raunchy.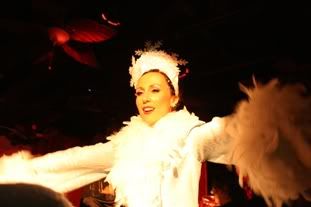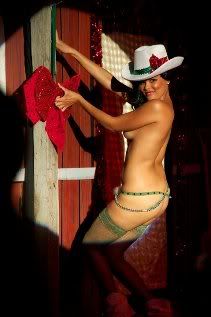 Elaney * Key West Burlesque photo by Nick Doll