Red Party
October 30, 2009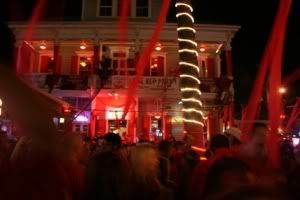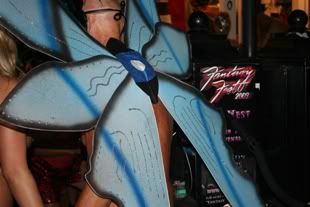 Red Party
Through the ages, the color red has come to symbolize many things; sin, guilt, passion, blood and anger, it also is the color associated with wrath- one of the seven deadly sins so it should come as no surprise that the Red Party, held Wednesday night of Fantasy Fest is where the seedy side of Fantasy Fest really begins to show itself.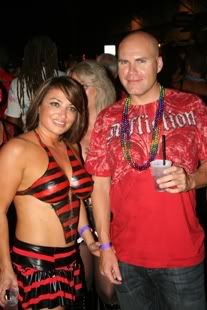 Now in its seventh year, the Red Party was the first of the now common theme parties (Green, Plaid, White etc.) and if imitation is the sincerest form of flattery than the Red Party should be fairly proud. It certainly has become one of the biggest parties and thousands of people pack Fogarty's and Duval Street in front of the place as well.
Eliza
The good news is that the party is a benefit for the local high school, the bad news is it has become so popular that it is difficult to even move in the place. Wednesday night this year was as crowded as I can recall for that early in the week of Fantasy Fest. Duval Street was already blocked off and limited to pedestrian traffic only and it was jammed with red clad partiers.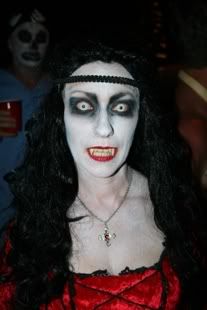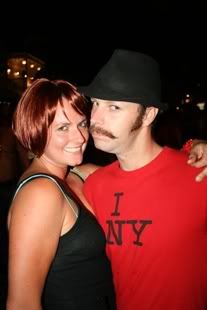 I'm not a prude and I love Fantasy Fest, but for the past few years, it seems that much of the party scene has evolved away from the creativity of the festival's roots and crossed over the fine line between sexy and raunchy. Certainly if the street in front of Sloppy Joe's and Rick's is any indication the raunch factor seems ratcheted up this year.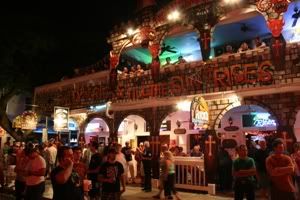 In addition to an ever increasing focus on sexuality and nudity, there seems to be less and less people in truly creative costumes. The past few years have seen an influx of more "adult" themed parties as well, hosted by Playboy playmates and Porn stars the focus seems to have strayed far from the original ideals of the Festival. That combined with the increasing corporate presence of sponsors every place you look has really altered what Fantasy Fest used to be. This is my 19th Festival (Out of 30 total) and it has changed a lot.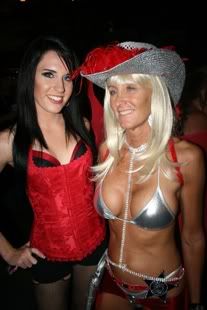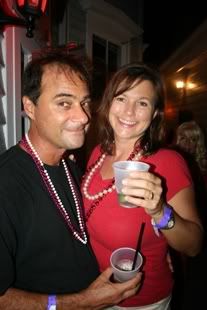 It still is pretty damn fun to see, you never known what you might see but it certainly is not for the faint of heart. After all these years, I still enjoy it overall and there are still bastions of the old Fantasy Fest feeling at certain events, mostly those populated by locals who are much more likely to honor the traditions than the sex crazed visitors who seem to be found in ever-increasing numbers.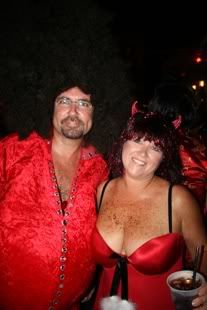 Fiona & Jim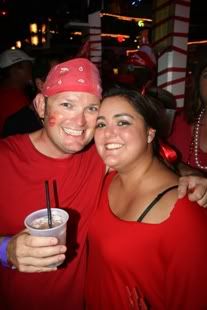 Graf & Dani