Pet Masquerade
October 29, 2009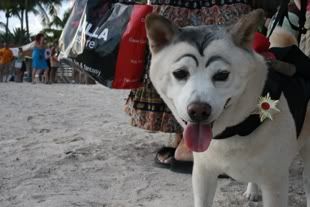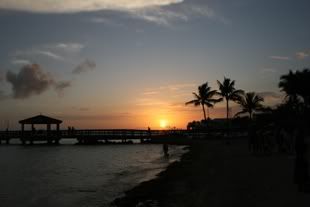 Pet Masquerade
One of the few "family friendly" events of Fantasy Fest, The Pet Masquerade, is held on the beach at the beautiful Casa Marina resort on Wednesday evening. This popular event is a costume competition for pets and their owners who dress up and compete in a variety of categories such as pet/owner lookalike and others.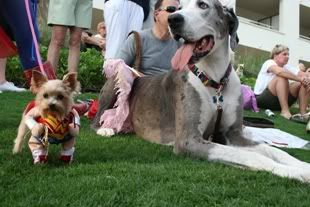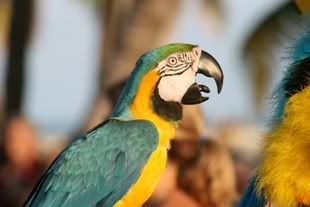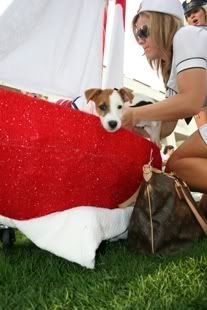 Last year, the event was interrupted by serious rain, this year a brief rain just prior to the start did not have much of an impact other than to create near 100% humidity which when added to temperatures in the upper 80s made for a steamy evening.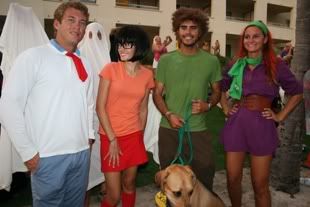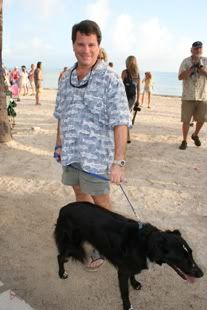 Greg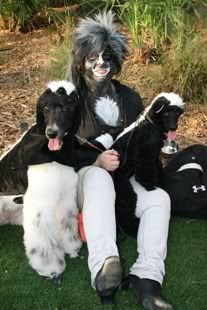 There was a great crowd regardless, many families take the opportunity to come out and watch the hilarity with their kids as the event is mostly G-rated. This year was another good crop of contestants vying for the top prize. The overall quality may have been down slightly; and there seemed to be fewer musical routines to accompany the pets, but it was still a good time.
As always, there were a number of locals in the crowd, generally as the week goes on it gets more and more difficult to find familiar faces in the ever increasing throngs, so it is nice to be at an event with friends about.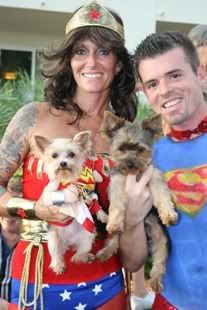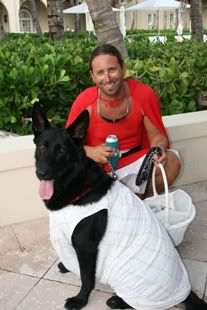 Jeremy
Of course we also have friends who enter their pets, this year my friend and fellow Purdue alumni Jim Brooks created another great costume, dressing his dog up as the "Balloon Boy" that was recently in the news. The costume cost less than $15 and was funny, timely and relevant. Our friend Wendy dressed her adorable dog up as a superhero and herself as Wonder Woman. They both looked fantastic.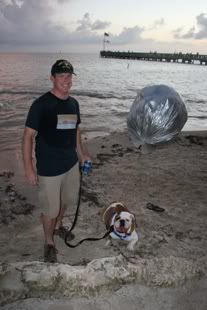 Jim Brooks
I couldn't make it to the awards ceremony, so I have no idea who actually won what. I had to prepare for the Red Party and the program seemed to run long. I did get to catch the beautiful sunset, which along with the incredible beachside location make this event even more special. There is nothing quite like watching a cat lounge about on the beach.