Najada Tafili & Howard Phoenix (Part I)
October 20, 2009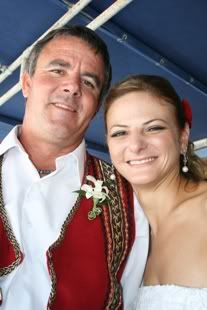 Howard & Najada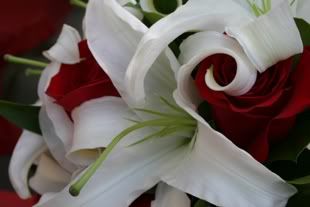 Najada Tafili & Howard Phoenix (Part I)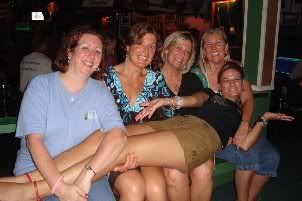 Kris, Kathy, Wendy, Lisa & Najada
The past week has been dominated by preparation and planning for the anxiously anticipated wedding of our good friends Howard Phoenix and Najada Tafili which was held this past Saturday.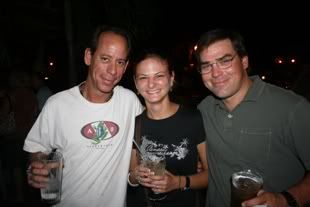 Vance, Najada & Todd
Howard works as the Dive Safety Officer for the company that I work for, The RPM Nautical Foundation, and it was through our work in Albania that he had the opportunity to meet the beautiful and lovely Najada, who is a native Albanian. They met and fell in love while Howard was there working.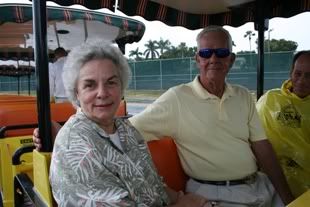 Howard's parents
Randy & Nancy
Kathy & I have known Howard long before we ever began working together and we were happy to assist him as he made arrangements for his big day. Since he and his bride met while he was working with RPM, the wedding also became an unofficial RPM gathering as employees, board members, crew and contractors came from across the globe to participate. This was enhanced further when RPM founder George Robb offered his beautiful home as the location for the wedding. George even graciously offered to give the bride away since her parents were unable to travel to the US.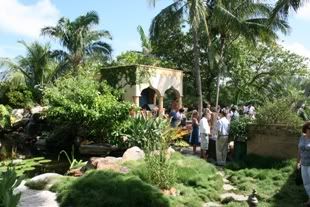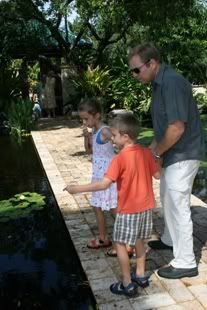 Jeff with Chiana & Talon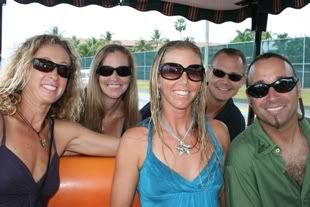 Robyn, Renee, Beth, Brad & Richard
Since most of her family and friends were unable to attend the wedding, Howard and Najada are planning to have a second wedding next summer in Albania that will honor all the traditional Albanian marriage customs and will offer her family and friends the opportunity to participate.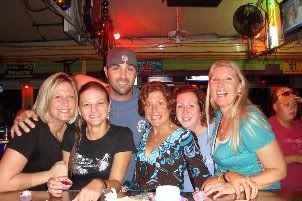 Since the wedding brought together so many RPM people, it was deemed a good opportunity to hold staff meetings, so the busy weekend was sandwiched with staff meetings. It was actually the first opportunity for me to meet in person many of the people who I deal with on a day to day basis, including Mary Johnsen & Kris Hansen from our office in South Carolina. Kris stayed with us at the house and we had a great time.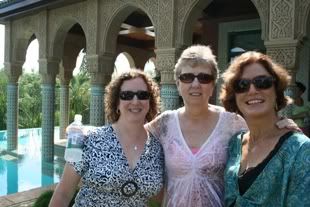 Kris, Mary & Kathy
The wedding weekend was chock full of activities and had us out late every night as we connected with old friends and made new ones. Howard's parents hosted a wonderful rehearsal breakfast at Croissants de France before we did a walk through at George's home on Thursday.
Conch Farm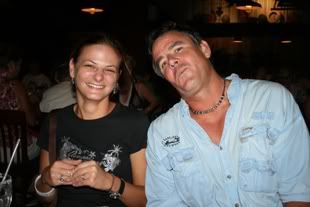 On Friday evening after the meeting wrapped up, there was a dinner get together for Howard's friends and family at the Conch Farm which was really wonderful before the men and women separated for their final evening of being single. I won't reveal the details, but suffice it to say one of the visiting RPM crew single handily boosted the Key West economy spending $1,500.00 at a local Gentleman's establishment. It was a fun evening.
Kathy & Kris
The sheer amount of photos from the festivities is going to require that I break this posting into two entries, so I will conclude part I here. Special Thanks to Wendy Isakson Edwards for a few of the photos that I used here.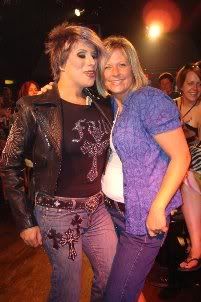 Wendy & "friend"