Happy Hour
September 28, 2009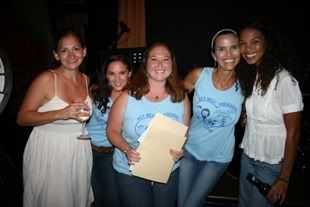 Happy Hour at the Bottlecap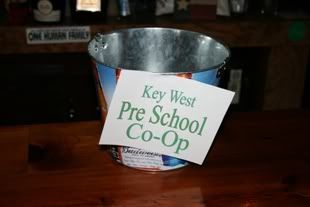 Happy Hour
The wild rollercoaster that is Key West from October through Spring Break is getting ready to commence, but in the meantime there are a few relatively quiet weeks as we gear up for the craziness. I think we actually had a week where both our yard and house were clean at the same time, which is a fairly rare occurrence.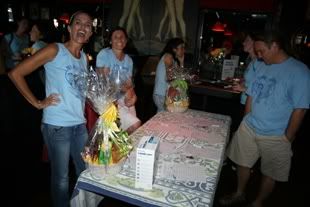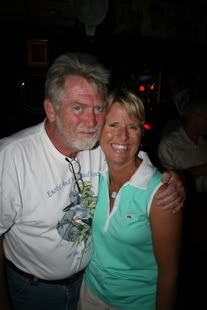 George & Kelly
The relative quiet doesn't mean that we have just been spending our time cleaning. In fact there have been a few really fun evenings out in the past week. Whether it was the final candidate forum that Hometown Pac organized, a night out enjoying some reggae music, dinner with friends or a big fundraiser for the Key West Preschool Co-op, we actually have been rather busy for such a quiet time.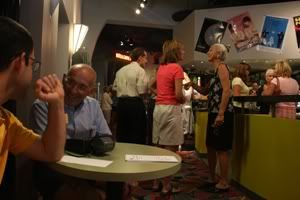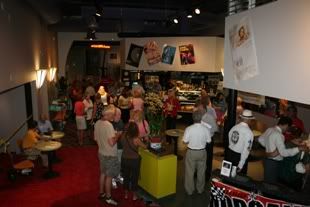 The final of five, Hometown Pac candidate forum was held at the Tropic Cinema. It featured the candidates for District 1, Jimmy Weekley & Tom Milone as well as the four men vying to be the next Mayor of Key West, incumbent Morgan McPherson, Mike Mongo, Craig Cates & Sloan Bashinsky. It was another fun night of Keys political theatre as the candidates are in the home stretch of the campaign with voting scheduled for October 6th.
Mayoral Candidates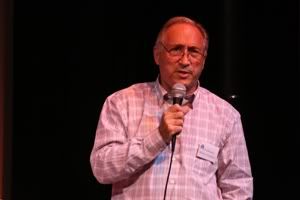 Sheldon
After the forum, it was down to the Sunset Pier at the Ocean Key House for their concert series which featured this week, The Ark Band . The Ark Band is a Ohio based reggae band that was very, very good. Sadly there wasn't much of a crowd for the show, which is a shame because the Ark Band deserved a better showing. The people that were there were treated to a great show.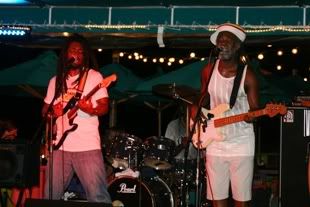 The Ark Band
Regular followers of this blog will be well aware that we often head to the Bottlecap Lounge for happy hour on Friday evenings because they host fundraising happy hours for the many non-profit organizations in the Keys. Carolyn & Carmelo who own the place are incredibly generous to the community and happy hour at the Bottlecap has become the place to be Friday evenings.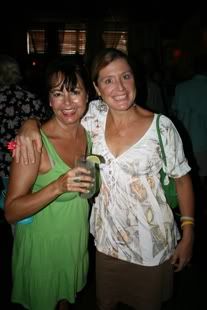 This week, it was our turn to be the beneficiary of Happy Hour as the Key West Preschool where Kathy teaches was the selected charity. It was a packed house as parents, teachers, friends, politicians and more gathered to enjoy a beer and support the Co-op.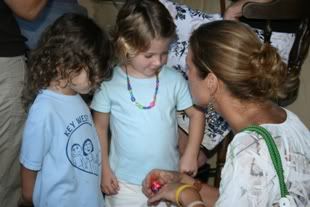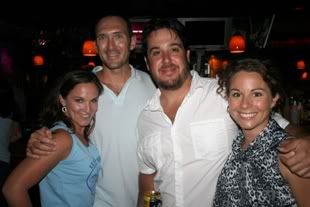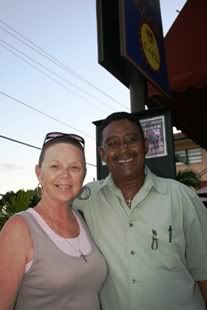 Palma & Clayton Lopez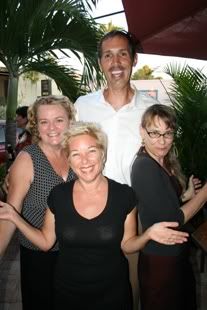 Mike Mongo with Carolyn, Carol & Srea
In addition to collecting the tips, the Co-op had a spin to win game, a 50/50 raffle and a silent auction which together made their event one of the most successful of all the groups that have held events at the Bottlecap. It was a great event and a fun time which we celebrated by heading out to eat at Origami with our friends Howard, Todd & Lisa. A delicious sushi feast to top off a great week!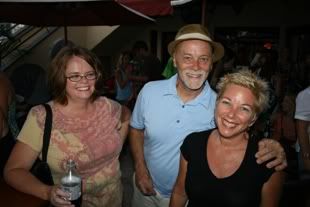 Joanie, Michael & Carol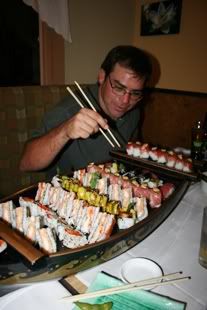 Todd