Back Home Again in Indiana
September 5, 2009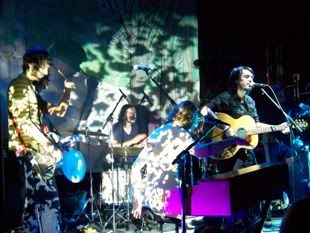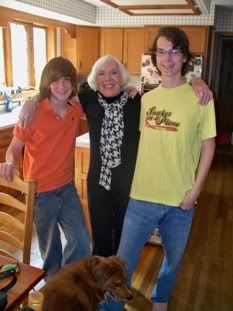 Will, Marta & Chris
Back Home Again in Indiana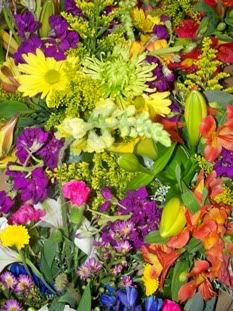 To put a punctuation mark on the end of summer, Kathy & I took a final holiday weekend getaway to Indianapolis. It was intended as a trip to visit with family and hang out with friends. My mother Marta was in Indianapolis as well and we all planned to stay with my sister Michele. Unfortunately life has a way of intruding on the best made plans and Michele was unexpectedly called away to Canada when her husband Jerome experienced a medical emergency. They own a fishing lodge there that is so remote that quality medical care is not readily abundant and Michele went up to bring him back for treatment.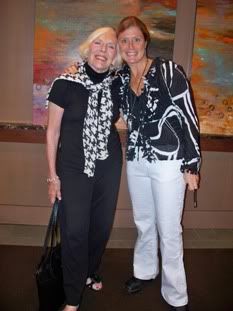 Marta & Kathy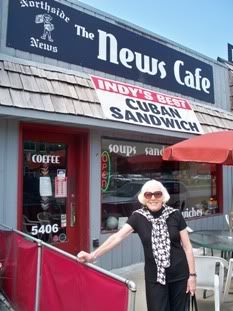 Marta at Northside News
Hopefully everything will turn out fine, but in the meantime, Kathy & I were able to help watch over Marta and two of Michele's sons, Chris & Will, who are here. Not that it was any sort of burden, in fact we managed to have a lot of fun in spite of the circumstances.
Kathy, Chris & Marta at Brugge
We hit some of our favorite Indianapolis spots, taking Marta for lunch at the wonderful Northside News Café, where they make the best Cuban sandwiches north of Miami. We also managed to squeeze in a dinner at our favorite restaurant, Brugge Brasserie. The food was as amazing as ever and the service was fantastic.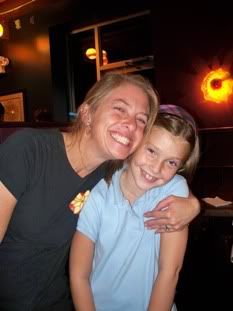 at Brugge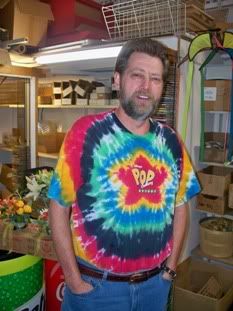 Dan
We also visited our friends at D & Z gifts, which we sadly learned are being evicted from their current location by the new landlords of the building who have plans to convert the entire building into a restaurant. Hopefully they will be able to open again soon in a new and improved location.
The Alley Cat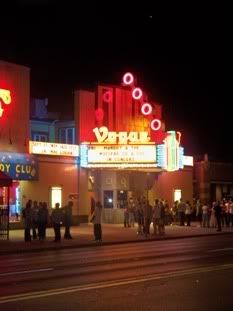 The Vogue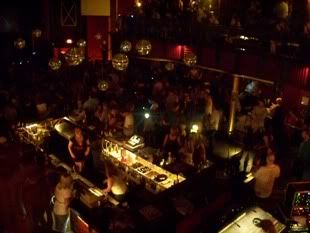 Kathy & I were able to head out on our own Friday night, we headed to Broad Ripple to revisit a few of my old haunts, places like the Alley Cat lounge and my favorite concert venue in America, the Vogue Theatre where we attended the welcome home performance for one of the best indie bands in the country, Margot & the Nuclear So & Sos.
Margot & The Nuclear So & Sos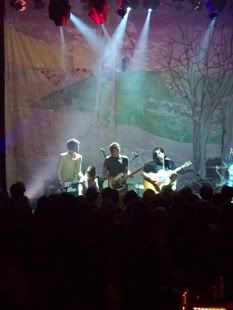 The band has been very successful in building a nationwide following on the strength of their current releases Animal/ Not Animal. (One released on a major label and the other the band approved version of the same material).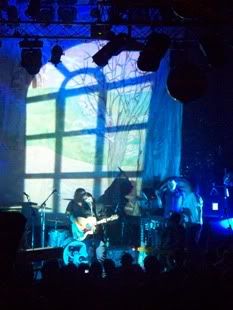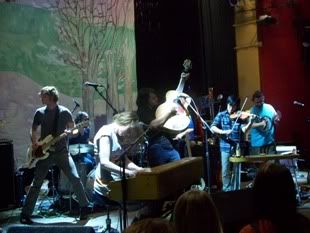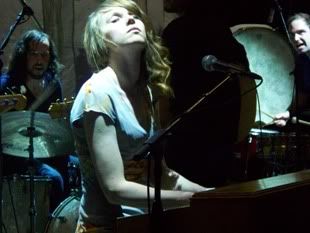 It was wonderful being back in the Vogue, a place where I have been to countless shows from everyone from the Ramones to Joan Jett to John Mellencamp and so on. It is the perfect intimate venue and serves a wonderful selection of tasty microbrews. The opening act, locally based Marmoset, played first and then Margot & the Nuclear So & Sos came out a delivered a brilliant set. Since many of you may be unfamiliar with their music, I thought I'd link a video of them appearing on the Conan O'Brien show.