Universal Studios
August 17, 2009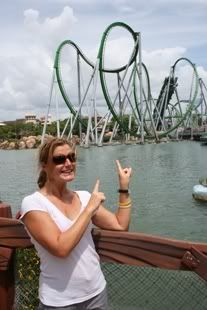 Universal Studios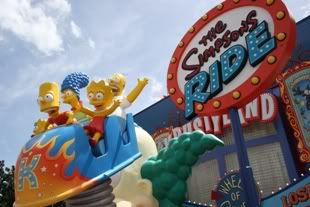 One of the cool things about being a Florida resident is that you get major discounts to the Orlando theme parks. We took full advantage of this in getting two day/ two park passes to Universal Studios twin theme parks: Universal Studios and Islands of Adventure. The passes allow you to go back & forth between both parks and are the way to go if you choose to visit the parks.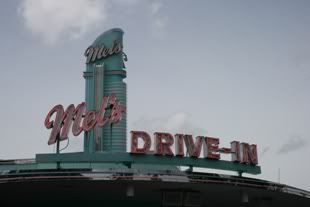 We decided to begin at Universal Studios, which is the older and more established of the two parks. The day we visited was the first day of the soft opening of the brand spanking new rollercoaster, The Hollywood Rip, Ride, Rockit which takes riders on a straight up vertical rise before plunging them almost straight down into a series of twists, loops and turns. I have included a link below so you can take a virtual ride if you choose.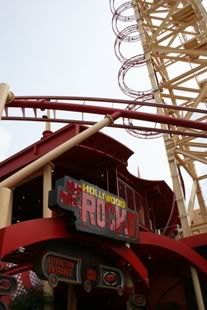 Universal Studios has a ton of great rides, almost all of them based on popular TV programs and movies. They range from small but chaotic rollercoaster type rides like The Revenge of the Mummy to cool simulators like The Simpsons Ride. There are the more traditional disaster type rides like Jaws & Twister and a plethora of shows as well.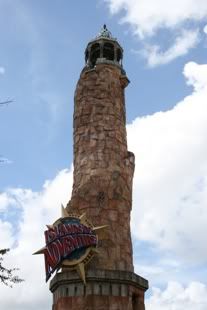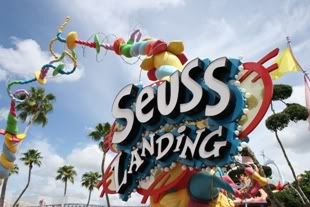 We took in a somewhat hokey, but enjoyable Beetlejuice show that featured Beetlejuice and more traditional monsters singing and dancing to hit songs. All the effects and the grounds and displays are all top notch and the place really enjoyable if you are in to the theme park experience. The food isn't as good as over at the Disney Parks, but the ambiance rivals anything that Disney has.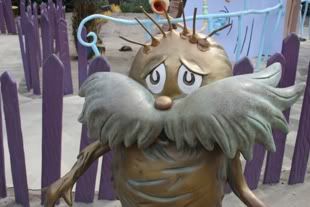 We were incredibly fortunate both days with the weather, it was warm, but thankfully overcast and breezy, with no rain and not all that much humidity considering it was central Florida in mid-August.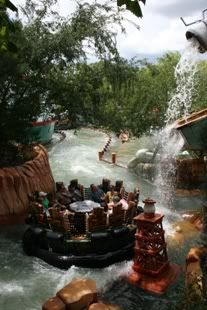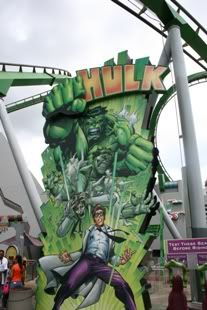 The next day, we hit Islands of Adventure, which is filled with more action type attractions such as the major rollercoasters; Dueling Dragons and the Incredible Hulk. It also features themed areas (or islands) each with its own motif. My favorite by far was Suess Landing which featured the characters from the wonderful Dr. Suess books. They also have areas for the likes of Marvel Comics, Jurassic Park and the Lost Continent.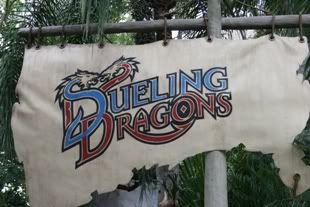 The rides here were more high energy and the crowds were small, so we had time to ride our favorite rides multiple times. It was a great and fun couple of days, which we ended with spectacular meals at a couple of great restaurants. One, Tavern Opa, featured some of the best Greek food we have ever eaten. A 5 star – must visit if you like Greek food and are anywhere near Orlando.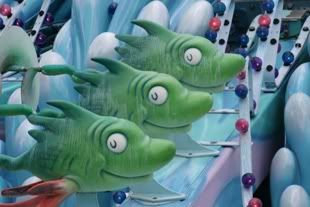 Rip Ride Rockit Coaster
Tavern Opa Restaurant