July 12, 2009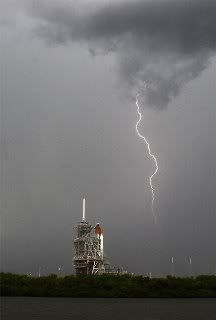 *Photo by Gene Blevins/ LA Daily News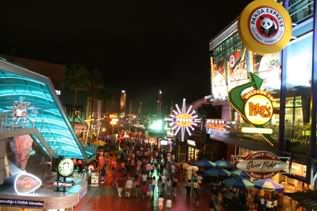 City Walk
The Waiting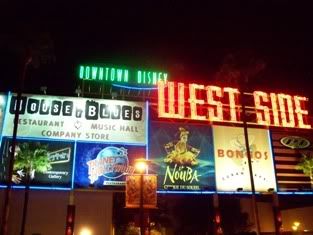 Disney West Side
With the latest scrubbing of the Space Shuttle launch, I was faced with a choice, to stay in Orlando an extra day, or travel over to the coast to find something entertaining to do. Having just waited out the previous scrubbing in Cocoa, I picked Orlando. There is a plethora of entertainment options there, mostly hyper-touristy bastions of commercialism and theme-parkery, but I actually enjoy a good Disneyish experience now and again.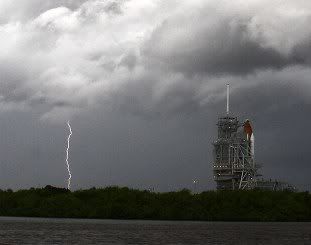 Photo by Gene Blevins/ LA Daily News
I decided to check out the competing entertainment centers, Downtown Disney and Universal Studios CityWalk. Each is home to the mega-bars, stores and shows that provide a surreal experience of consumerism for the uninitiated. I have to say that you could never tell that there is a recession going on if you had to judge on the crowds out and about in Orlando. There were huge masses of people spending untold amounts of cash.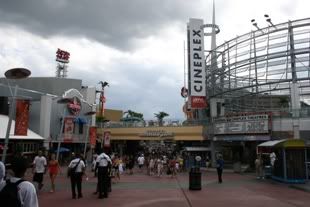 Downtown Disney is massive and is divided into three main areas, Disney West Side, Disney Marketplace and Pleasure Island. This trip I stayed mostly in the Westside area that is home to such fixtures as The House of Blues, Planet Hollywood, Wolfgang Puck, Bongo's Cuban Café and a permanent location for the Cirque de Soleil show La Nouba. Sadly the huge Virgin megastore has gone under and has been replaced by a huge traveling exhibit honoring Princess Diana. There is also a huge megaplex movie theatre, where I went to see the new Sandra Bullock comedy, The Proposal, eh not so good.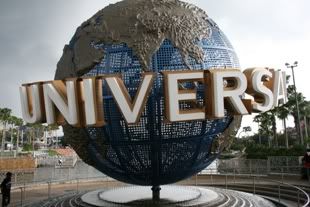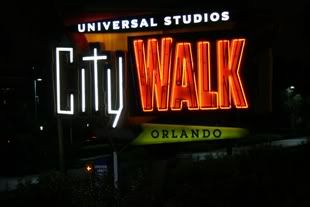 Later it was over to the Universal Studios equivalent, City Walk where the anchors are huge bars and restaurants like, Jimmy Buffett's Margaritaville, The Hard Rock Café, NBA Café, Catch A Rising Star, Pat O'Brien's, etc. I didn't spend as much time there as a huge thunderstorm came through while I was there and scattered the crowd, flooding much of the place with torrents of water. We will be back there next month anyway to see the Counting Crows with Michael Franti & Spearhead and Augustana at the Hard Rock.
Deluge
After a nice Orlando visit, I headed over to the coast to position myself for the rescheduled launch attempt. Once there I had some spare time, so I visited the small, but quite enjoyable Brevard Zoo in Melbourne. It was a nice little zoo and provided a fun way to kill a little time waiting for the launch. One of the cool things that the zoo offers is guided kayak trips to view the animals from an entirely different perspective. I will definitely be doing this if I return with Kathy.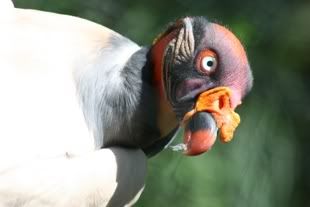 Finally, I wanted to recognize and congratulate my friend Dr. Jeff Royal and his wife Jaynie on the birth of their 3rd child, a son Brax Octavius, who was born last week in Key West. Jeff is the RPM Nautical Foundation Archeologist and he is taking a break from field work in Sicily for the big event. Congrats.
Jeff & Brax
Space Shuttle Lightning Pix
Brevard Zoo
Downtown Disney
City Walk