Cocoa Beach
June 16, 2009
Cocoa Beach
Our next stop was in Cocoa Beach. Cocoa Beach is typical of many beach communities along the Atlantic seashore. In fact, it really reminds me of Myrtle Beach. The highway A1A skirts the coast that is lined with hotels, surf shops and even a few mini-golf courses to complete the picture.
The first stop was the shopping area that has grown up around the massive and famous Ron Jon surf shop, which is a must stop for anyone passing through Cocoa Beach. Signs about the place line the highways hundreds of miles away and it really is sort of a Mecca of surf consumerism. Ron Jon is the largest and the original, but a raft of competitors have sprung up around the original and you can find about any surf and beach related items you might need. After some shopping, we were off to find our friends.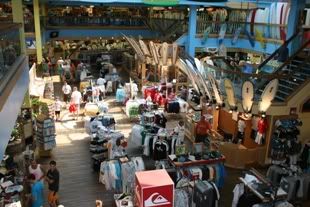 Ron Jon
Our friends from Key West (Josh & Caroline, Ellen & Randy, and Kathleen & Charles and all their kids) were all staying in Cocoa and we were invited to a cook-out with the three families that made the trip. Two of the families were staying at the Holiday Inn, where there was a killer kiddie's pool with a pirate ship for the kids' amusement. It was a perfect family setting and the kids enjoyed the pool immensely.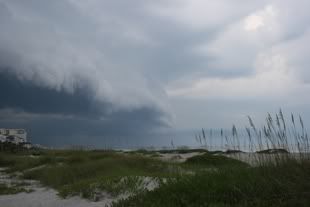 Ellen
The cook-out was awesome, it was held at the quaint little throw-back hotel, The Sea Aire hotel, which is typical of the small beach front places that once were common along the coast, but are rapidly becoming an endangered species. The beach in Cocoa is wide and beautiful and we had plenty of time to swim before a cool summer squall passed over, providing some cool views of clouds and lightning. It passed quickly and we were back to drinking and eating and watching the kids romp about. It was a lot of fun and definitely worth the trip.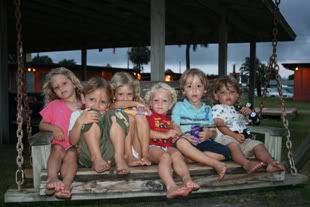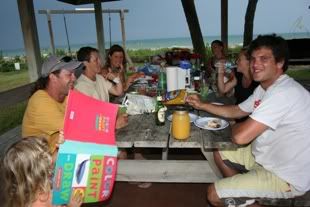 We drove on from Cocoa, heading south and staying in Vero Beach before continuing the next day. As always, we found interesting places along the way to stop and enjoy. This trip we hit Whole Foods for a shopping spree and lunch before heading to the beautiful and heretofore unknown to us Morikami Japanese Gardens in Delray Beach.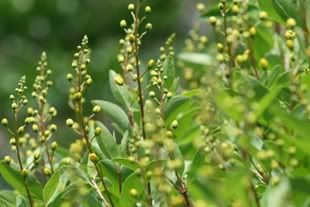 Kathleen had suggested it as a stop and it was well worth braving the incredible heat of the day. The gardens are on the site of a once thriving community of Japanese who lived and farmed there in the early 20th century. Serving as an example of the culture and a reminder of the history of the site, the Moikami Gardens and museum is a hidden gem.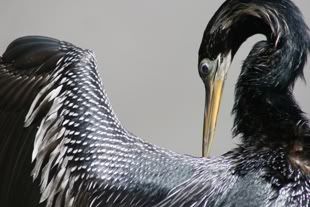 The gardens surround a beautiful lake and the place is full of wildlife and beautiful gardens, including an amazing display of miniature trees and bonsai plants. If you find yourself near Delray, check it out.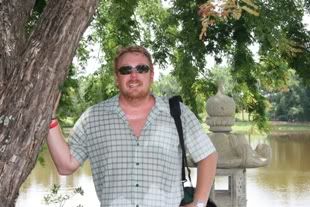 http://www.morikami.org/