Gatorland
July 11, 2009
Gatorland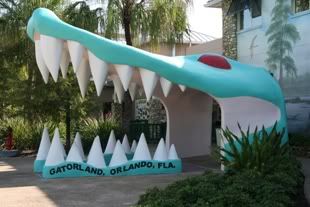 Last month, the Space Shuttle Endeavor launch was scrubbed and I vowed to return to Titusville to see the rescheduled launch, scheduled for Saturday evening, July 12th. Kathy decided against going, opting to take the weekend to relax and be a homebody rather than hitting the road again so soon after returning from Massachusetts. So, after work on Friday, I was on the road again, driving to Orlando to spend the night before heading over to Titusville on Saturday.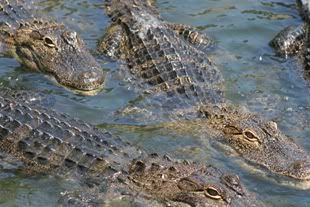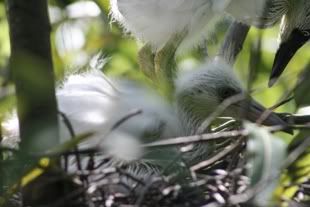 I choose to go to Orlando because there was much more to do there, just in case the mission was scrubbed again. I stayed at the Holiday Inn Sunspree Resort, which is only 38 miles from Titusville and close to all the rest of the Orlando area attractions.
I have a fondness for roadside attractions and in my many trips to Orlando, had never visited the famous Gatorland, which is one of the old school Florida tourist attractions that have been in operation for more than 50 years. I thought this was the perfect opportunity and once inside, I was wishing that I'd come sooner.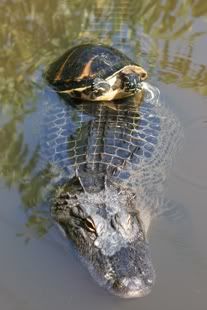 Gatorland is home to literally thousands of Alligators, both in a huge variety of enclosures, in the huge breeding lake that dominates the property and in the beautiful swamp that makes up another large portion of the property.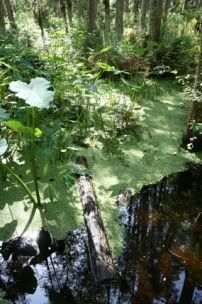 The swamp was my favorite of many awesome features. There is something magical and primeval about a swamp and this place has a great one. There is a raised wooden walkway that passes through the swamp and it is simply beautiful. The sheer amount of biodiversity is incredible and the wonderful steamy elegance that is the swamp was a joy to experience.
The walk around the gator filled lake is amazing as well; the entire lake and the surrounding woods is also a huge bird rookery, with thousands of egrets, herons and other birds nesting along the shore. It is so cool, but somewhat scary for the birds, whose nests are in some cases, mere feet away from the gators.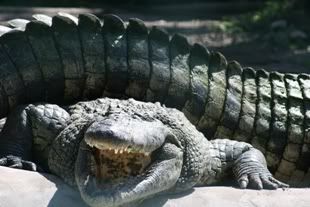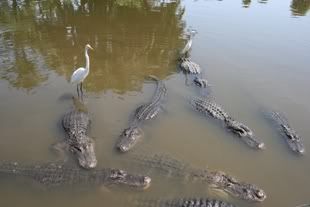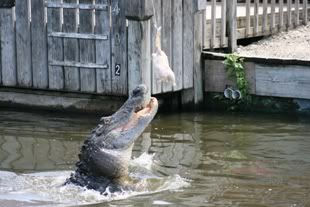 Of course, Gatorland also has the famous touristy features, the Close Encounter show, the Gator Jumparoo where the creatures leap out of the water in amazing displays of agility and speed to grab chicken dangled over the water. Those are all entertaining, if somewhat cheesy, but to me the power of the place is in the areas left natural. You can really get close to the birds and gators and they don't seem to mind at all, obviously acclimated to the close proximity of gawking tourists.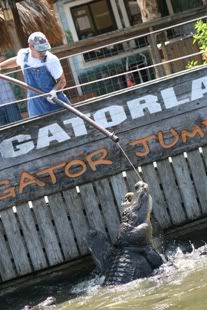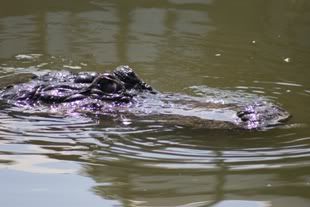 While at Gatorland, I received word that the shuttle launch had been scrubbed once again. Lightning strikes on the launch pad from a storm Friday night delayed the launch at least 24 hours so I ended up staying in Orlando the rest of the day.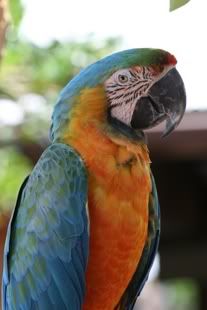 Gatorland Website