Happy Birthday Nadene!!
August 4, 2009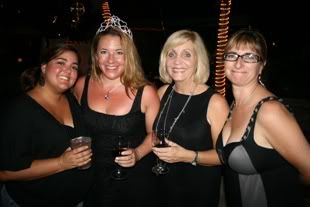 Happy Birthday Nadene!!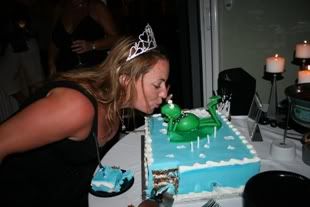 The first day of August marked the 40th birthday of our good friend Nadene Grossman and we were thrilled to be invited to share in this special occasion at a wonderful birthday party at the home of our friends Jim & Fiona Smith.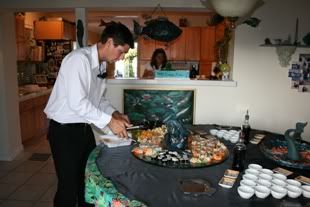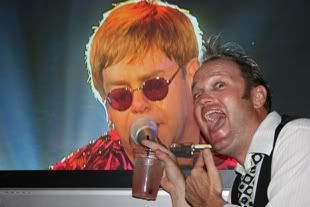 Elton & Graf
While we are blessed with many wonderful friendships and enjoy them all, it is was especially gratifying to be able to celebrate this milestone birthday with Nadene, who Kathy & I have known since our earliest days in Key West. In fact, Kathy at one time was a housemate of Nadene's back when they lived on Frances Street. In fact, the chances are that I might have attended one of their legendary parties, never realizing that my future wife was one of the hosts.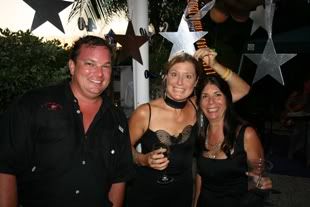 Trevor, Kathy & Gae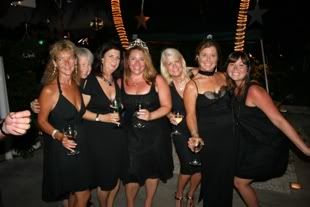 Nadene is a fixture in Key West, her event planning business, We've Got the Keys is the top of the line in Key West for planning events and weddings in the Keys and she seems to know everyone. To know Nadene is to love her, as evidenced by the large group of friends who packed her birthday party.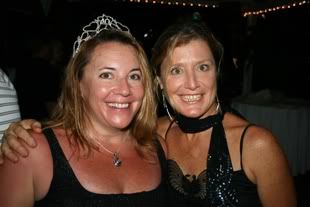 Nadene & Kathy
Fiona
As is common in Key West, we were faced with a choice because one of our favorite Key West events, One Night Stand, was happening at the Studios of Key West at the same time as Nadene's party. The event follows the creation and performance of five short plays in a 24 hour period and features the cream of the local creative crop. While we were disappointed to miss it this year, it really wasn't much of a choice as Nadene is one of our most favorite people.
Nicol, Mike, Eileen & Graf
Rhett, Michael, Graf, Trevor & Richie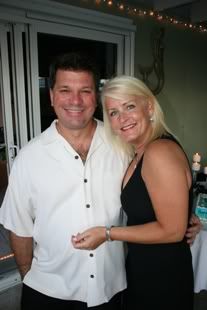 Greg & Beth
The party was awesome. Jim & Fiona have a beautiful home, well suited to hosting such a bash and they put on an incredible event. I am sure they had plenty of help and all involved deserve kudos. Joey Bove created a beautiful cake, influenced by Nadene's well-documented love of frogs.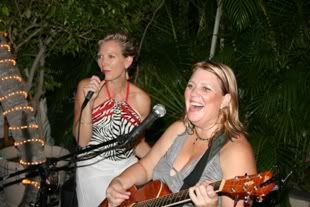 Gae, Jim, Kathy & Bonnie
There was live music, fireworks, amazing food and libations and a wonderful assortment of Nadene's friends. We arrived early and left late, and the party was still going when we finally departed. Thanks to Nadene & Trevor and to Fiona & Jim and everyone who helped throw Nadene the wonderful party that she so richly deserved. Happy Birthday and much love Nadene!!!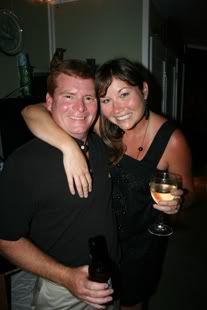 Rhett & Melissa