Reggie & Terry
July 17, 2009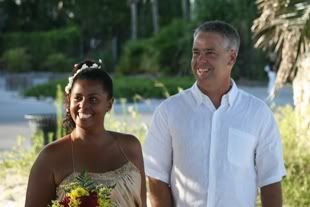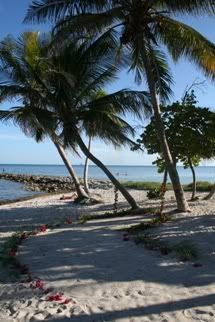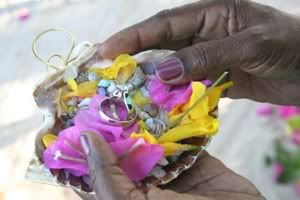 Reggie & Terry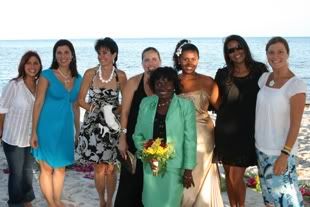 Kathy & I were thrilled to be invited to the small intimate wedding of our friends Reggie & Terry who decided to tie the knot in a ceremony with close friends and family on the beach at Smathers Beach after dating for about three years.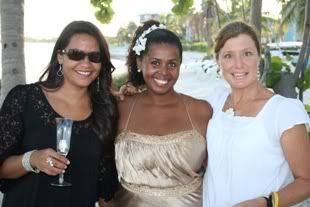 Kathy even volunteered us to help prepare the area where the ceremony was to take place and it was a real privilege to help prepare the site with flowers, greenery and some tiki torches as well as setting up a small area for a champagne toast following the ceremony. They had selected a beautiful spot under the shade of some palm trees and we created a small altar area for the nuptials.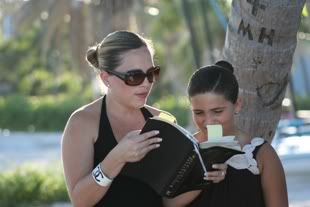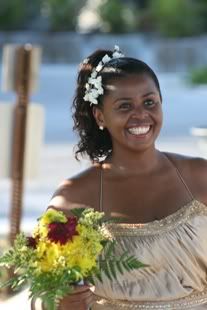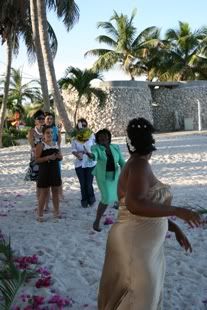 The ceremony itself was brief, but beautiful and Reggie looked absolutely resplendent and could not contain her beautiful smile. Terry said afterward that he was really nervous, but you could not tell at all and the entire ceremony was so wonderful. Reggie's mother was here from Brazil and while she doesn't speak much English, it was obvious that she was having the time of her life as well.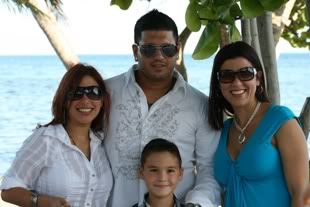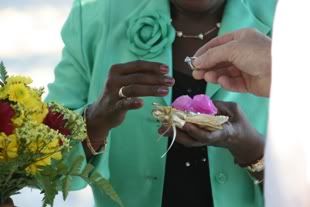 After the wedding, the entire wedding party headed over to the wonderful Brazilian steak house Braza Lena for an incredible meal and some wedding cake. It was such a joy to be a part of such a happy event, and we really enjoyed spending time with Reggie's mother. She is such an amazing person, in fact she really reminded me in some ways of my own mother with her fun-loving spirit. Whether she was joining the group at the next table in their group photo or dancing the night away later at Virgilio's it became evident quickly where Reggie gets her wonderful lively spirit.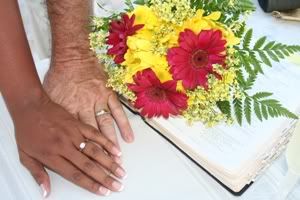 We had a wonderful evening and were so proud to be able to share in such a significant moment for Reggie & Terry. They truly are two of the nicest people we know and we wish them all the best in their new life together.