Seasonal Shift
September 3, 2009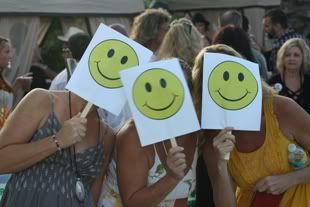 Seasonal Shift
The shift from Summer to Fall in Key West is well under way as schools have reconvened, high school football has begun and the annual Fall madness that is Fantasy Fest has kicked off with the first party to announce the King & Queen candidates.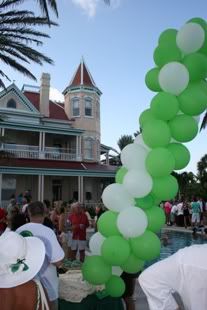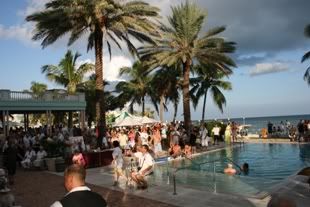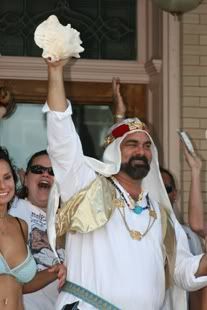 Each year as a lead up to Fantasy Fest, AIDS help sponsors the annual King & Queen competition, candidates vie for the prestigious positions by holding all sorts of benefits, parties and other fundraising events with the crowns going to whoever raises the most money for the charity. It is the single largest fundraiser of the year for AIDS help and it also provides countless opportunities for the community to get in the Fantasy Fest spirit.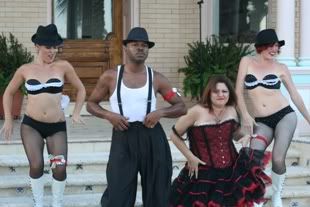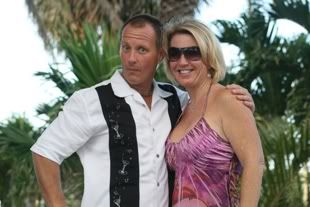 The Coopers
This year there are two candidates for each crown and they were all introduced at a kick off party held at the Southernmost House. This year Stacy Stahl & Vicki Gordon are up for Queen with Ralph Garcia and the dual entry of Mark Patterson & Mark Blackburn for King.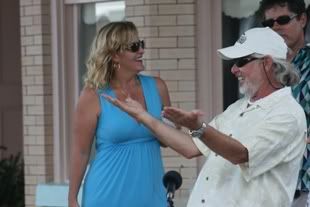 Leigh & Howard
The party offered a chance for the candidates to introduce themselves and to perform a short skit to get their campaigns started. The party was a big success and it was a lot of fun to see what they have planned for the run-up to Fantasy Fest. Here is a video of Stacy's intro that features help from Key West Burlesque.
The other interesting thing that I did this week was go on a 12 hour ride along with a Key West Police officer as part of the Key West Ambassador program. The shift began with a briefing at 6 PM at the main police station and lasted till 6 AM the next morning.
It was really interesting and informative. The officer assigned to me, Nick Revoredo, was an excellent host. The briefing was really fascinating as the Sergeant on duty went over active cases, detailed what was happening as far as criminal activity, and explained about a stake out that Detectives were going to be operating that night.
After that, it was into the front passenger seat and out onto the streets of Key West for a view of the island that was unlike anything I had ever experienced. Our "beat" was Bahama Village, but our patrols extended well outside that area, covering much of downtown and Duval Street.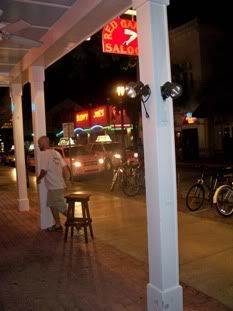 Whether dealing with passed out homeless, drunken tourists, angry hookers, drug dealers or the exciting few minutes pursuing an armed man near the library, it was a night I will never forget. Watching the even handed and professional manner with which Officer Revoredo handled each situation, I have a new appreciation for our local Police force.
Any citizen who wishes can go on a ride along after passing a background check and signing up with the KWPD and anyone here with any interest in the Police or who just wants an entirely new view of our island should check into it.
King & Queen Candidates