Road Trip
September 8, 2009
SoNo
Children's Museum
Road Trip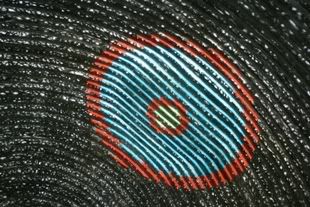 Labor Day was originally scheduled to be our final day in Indianapolis and the day we headed back to Key West. It sort of half worked out that way as we checked out of our beautiful digs at the University Place hotel and Kathy got on a plane headed south, I on the other hand volunteered to help out my sister Michele, who is dealing with a sick husband, by transporting one of my nephews to the East coast so that he could return to school in Connecticut.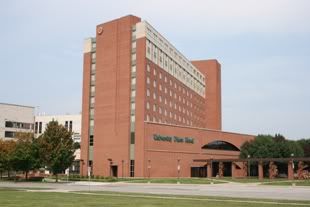 University Place Hotel
Before Kathy left, we did manage to find time to visit the very busy and amazingly cool Children's Museum of Indianapolis, which is one of the best and largest museum of that type in the world. It was crazy crowded on a rainy Sunday of Labor Day weekend, but we enjoyed ourselves nonetheless and even braved the rain so that Kathy could be photographed with the large dinosaurs that loom over Illinois Street from the side of the building.
Kathy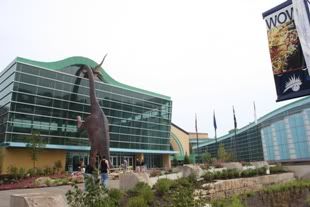 We spent a ton of time in their excellent gift shop, which Kathy utilized with great success in buying items that she can use with her preschool class at the Key West Preschool Coop, which coincidently has a fancy new website featuring a lot of photos that Kathy & I have taken of the school. There is a link over in my links section to the right.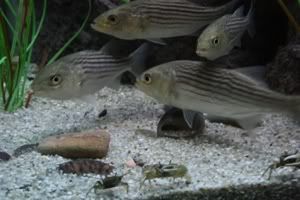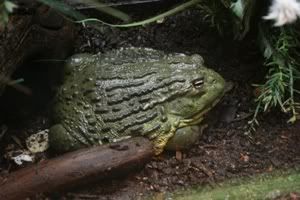 It was a rainy and somewhat dreary final day in Indianapolis, topped off with a late dinner at Binkley's restaurant with my sister Michele. It was sort of sad to see Kathy go, but she had to get back to work and I had a 13 hour (each way) drive ahead of me with my nephew Christopher who needed to be delivered to Connecticut so that he could return to Kent School to finish out his high school career.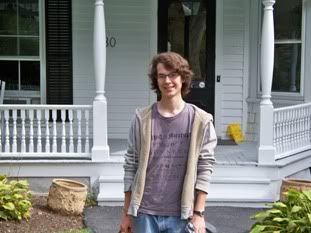 Chris
I don't get to spend nearly enough time with my four nephews as it is and it is even more rare to spend any significant one on one time with any of them, so the trip not only helped out Michele, who was unavailable to drive, but it also gave me the chance to spend an extended amount of time with Chris.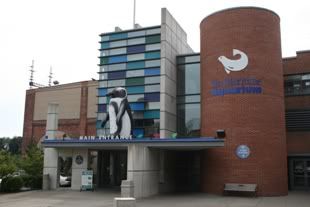 Maritime Aquarium
Luckily, we got along really well, at least from my perspective. Chris is a pretty interesting person and I really enjoyed traveling with him. Thankfully he also has wicked good taste in music, which made the drive there go by in a hurry. After safely delivering him, I found myself with a bit of extra time on the return so I decided to make a few stops and enjoy being on the road.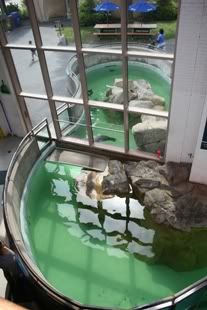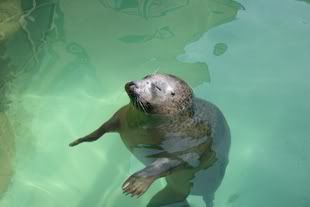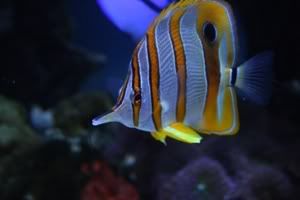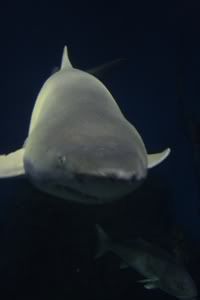 My first stop was in South Norwalk, CT- known as Sono to the hip. There I visited the small, but interesting Maritime Aquarium. The aquarium featured an excellent display on the sea life of Long Island Sound, as well as the requisite coral reef, shark tanks and seal displays.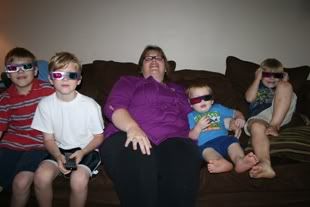 My friend Amanda with her four boys
Key West Preschool Coop