Indianapolis
August 5, 2007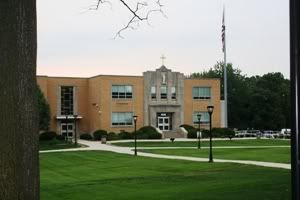 Cathedral High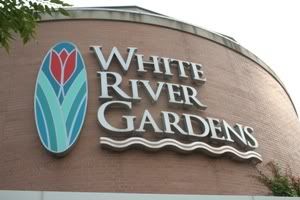 I awoke in Indianapolis still thrilled about the amazing show in Louisville, it was really magical. I decided to check out the Indianapolis Zoo and White River Gardens in the morning before the heat really started to build. The zoo has grown and added a nice upgraded oceans exhibit. The Gardens are beautiful as well and it made for a relaxing morning stroll.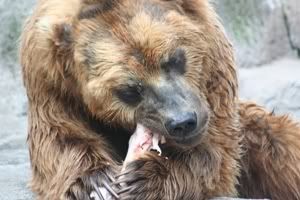 For lunch I headed to one of my favorite Indy spots, The Northside News Café at 54th & College. My buddy Tim makes a wicked good sandwich and I always run into friends there. After lunch, I made a quick stop at Brugge in Broad Ripple for one of Ted's award winning Belgium microbrews. The folks at Brugge are keeping busy, preparing to open a new Brewery in Terre Haute which will allow them to bottle and sell the delicious beer throughout Indiana. Hopefully next time I'm there, I'll be able to bring some home.
My next stop was the swimming club of my youth, The Riviera Club, where I spent the afternoon poolside relaxing and reading prior to the main reason I was in the city, my 25th High School reunion. I hadn't even been out to Cathedral High School in a few years and it was amazing how many changes had taken place. They happened to be having an inter-squad scrimmage for the defending State Champion football team, which opens their season next week.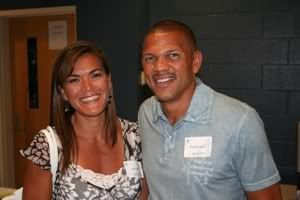 Julie & Randy Knox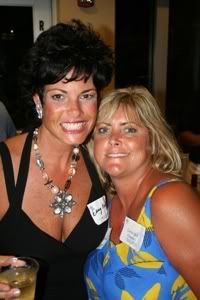 Darcy & Carrie
The reunion itself was great, way better than I would have ever guessed. It was well attended and Diane Ranft and the team that organized it deserve a ton of credit. Most of the people there, I probably had not seen since graduation 25 years ago and many (myself included) are basically unrecognizable from what they looked like then. Others look almost unchanged, which is remarkable if somewhat scary. A few teachers and coaches were there including Judie Ney, Doc Wellman, football coach Mike McGinley and basketball coach Tom O'Brien.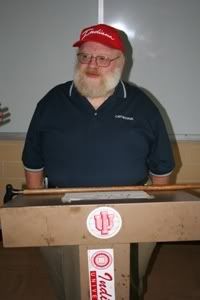 Doc Wellman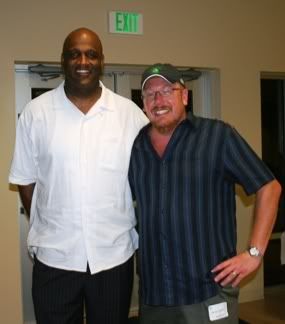 Ken Barlow & Michael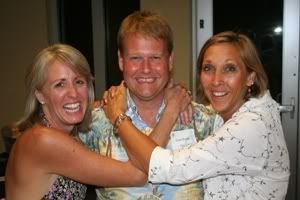 Diane, Dave & Sharon
It was so great reconnecting and to see how people's lives had turned out. Living so far away, I don't get much of a chance to see any of the class of 82 and I have been pretty bad about keeping in touch. Seeing the members of our final 4 basketball team back together was pretty cool and talking to my former classmates and learning a little about their current lives was much more interesting than I had expected. The reunion went from something I wasn't sure I even wanted to attend to something that I found myself wishing would have lasted longer.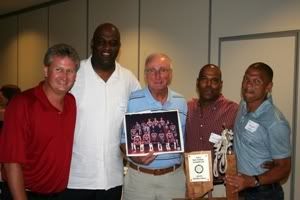 Brad, Ken, Coach O'Brien, Jeff & Randy
http://www.bruggebrasserie.com/
http://www.rivi.org/
http://www.cathedral-irish.org/