…and the party never ends
May 9, 2011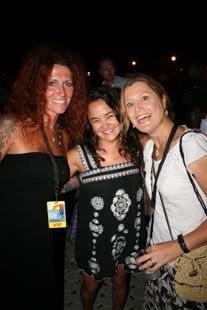 Wendy, Natalia & Kathy
Jerrod Niemann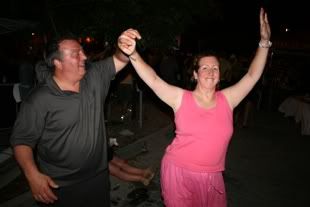 …and the party never ends
The main event of the Key West Songwriter's Festival was held this year in a new location, the parking lot of the Conch Republic Seafood Company (Conch Farm), where a stage was erected and the lot cordoned off to allow a large crowd of concert goers to file in to watch the big concert featuring the Andy Velo Band, Jerrod Niemann and Robert Earl Keen Jr.
Jerrod Niemann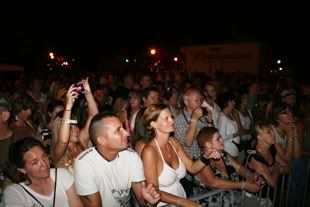 Unlike most of the performances at the fest, this event was a full blown concert with both Niemann and Keen bringing their full bands and putting on a full blown show. It drew a large and enthusiastic crowd who were dancing and singing along to the night of music. It was amazingly good and we had a fantastic time.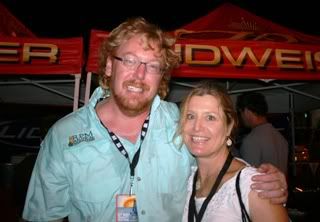 Michael & Kathy
Robert Earl Keen Jr. & Storme Warren
Nadene, Raul Malo & Dani
Robert Earl Keen is one of my favorite performers ever and to have the opportunity once again to see him perform on three consecutive evenings with very different types of performances was incredible. Kathy & I also had the opportunity to hang out with him a little this week as well and he is as nice as he is talented. I read once that he is the greatest American performer that no one has ever heard of and I'd have to agree. He has a large devoted cult following, yet has somehow never had a song make the top 40 chart.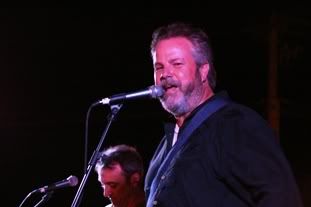 Robert Earl Keen Jr.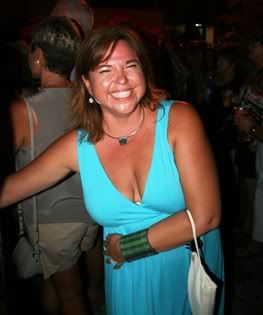 Rene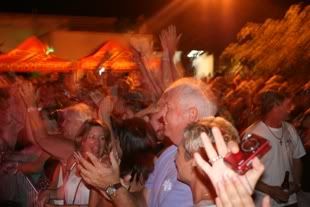 The crowd at the Conch Farm didn't seem to mind as he put on a really amazing show that had them in a frenzy- especially during a wickedly good performance of "Amarillo Highway". Great stuff! Raul Malo watched the show from the VIP section stageside and even joined REK on stage for a song, which was really cool.
Rich Brotherton
Kathy, Raul Malo & Wendy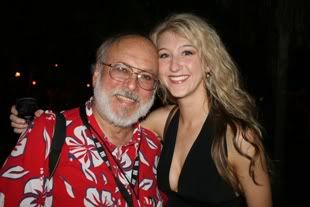 Alan & Misty
Though the festival continued for one more day, this show was the culmination for Kathy & I, we just skipped an entire day of great music the final day feeling both exhausted and believing that no matter how amazing it might have been it would have been tough to top the amazing show that Keen put on.
REK
Thanks so much to our friends Dani, Nadene & Charlie who produce the festival locally and to BMI and Better Angels and all the sponsors who make this incredible event possible. It just gets better and better each year. Truly one of the best events of the year!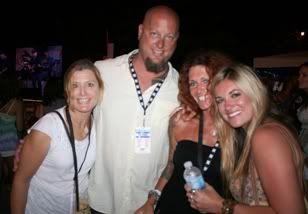 As tough as it always is to get back to "normal" after the songwriter's festival- we were right back at it this week. We checked out one of the opening week shows of the wonderful Key West Burlesque troupe's new "Kung Fu" show. Kathy & I helped sponsor the show and went with our friends Nadene, Trevor and Gae. It was as fun and enjoyable as expected and we look forward to heading back for the closing night show next weekend.
Trevor, Nadene, Kathy, Frankie, Marky, Esme & Gae
Kenji
Jenny & Kathy
We also attended a bittersweet party this weekend a going away party for our friends Jenny and JM are moving away- heading to Louisville where they own a house. I have known Jenny most of the twenty years that I have been here- she is an amazing photographer and a good friend. We certainly wish them luck and hope to see them again soon. The party was fun, a lot of friends gathering to wish them well before they leave the island.