Coachella Valley Music and Arts Festival
April 14, 2013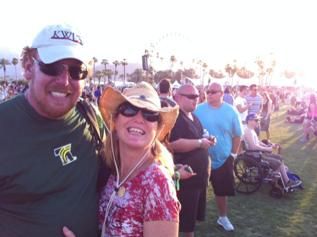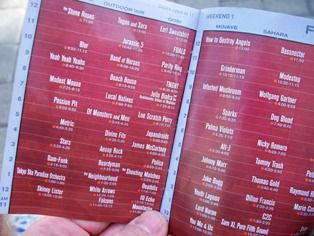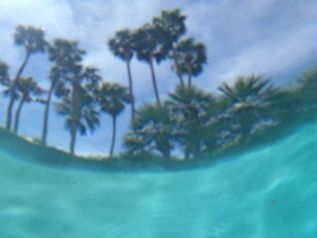 Coachella Valley Music and Arts Festival
We headed west after leaving Joshua Tree, down in to the Coachella Valley to the city of Rancho Mirage. My boss George had rented a beautiful mansion there where Kathy & I were invited to stay. The house is located in a gated community in Rancho Mirage known as Thunderbird Heights, which has been a celebrity enclave since the fifties when such celebrities as Lucille Ball, Bing Crosby, Ginger Rogers and President Ford owned homes there.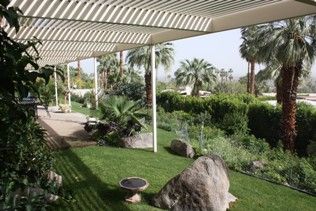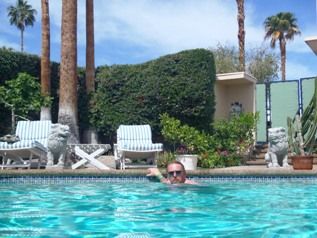 The home boasts incredible 360-degree views of the Palm Springs valley and mountains as a result of its central and elevated location.
Expansive walls of glass provide breathtaking views of the valley from the great room, dining room, and morning room as well as the master suite and two guest rooms. From every other room, there are spectacular up-close views of Thunderbird Peak and the Santa Rosa Mountains.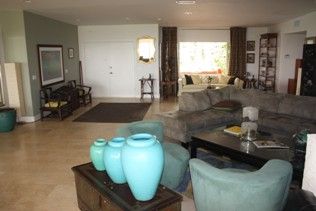 The home's gorgeous southwest facing courtyard pool and spa provide the ultimate in privacy and relaxation along with sunshine and up-close views of the mountains. The home's private elevated location provides exceptional stargazing from the secluded whirlpool spa at night and Kathy and I took full advantage of it upon arrival. It was a wonderful way to spend our first evening in the house.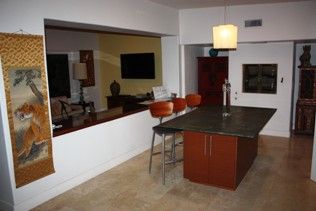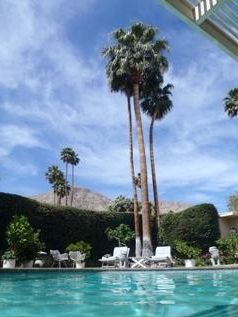 The next morning, after a refreshing swim, we headed out to the Empire Polo Grounds where the Coachella Festival was being held. We had VIP passes and access to the VIP parking area, so we had no traffic or parking issues at all in spite of the massive crowds that attend the festival. There are two large VIP sections where we were able to hang out away from the crush complete with comfy couches, air-conditioned bathrooms and easy access to food and booze as well as a nice area to view the main stage.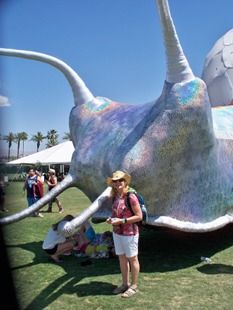 Skinny Lister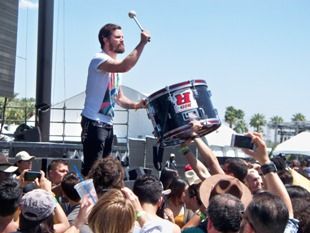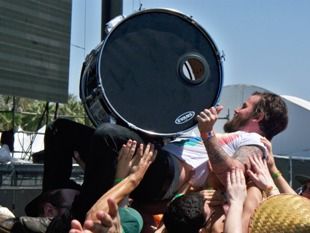 We started off watching a new Irish band called Skinny Lister on the main stage.
Formed in 2009, the London based band plays a variety of Irish and British up-tempo Folk music. We loved them, they were a totally awesome way to get the festival started for us. After they played we went over to hang out with them at a meet and greet where not many people showed up, so we ended up hanging out and drinking Irish Whiskey with them out of the huge jug that they pass around while playing. They were so nice and so funny and fun, it was so great to meet them and hang out.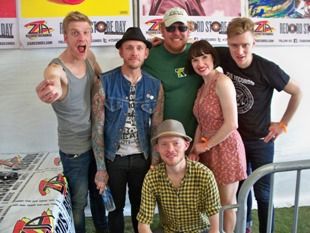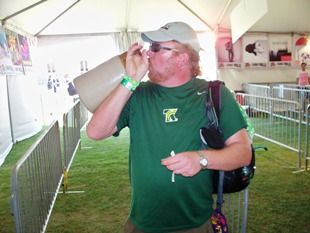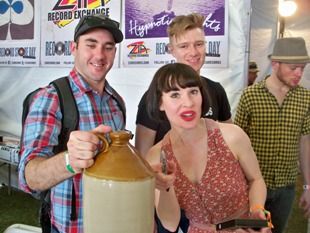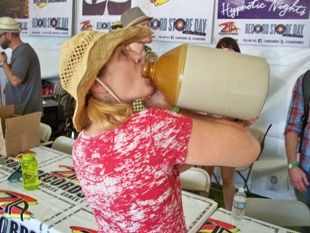 Coachella is set up with six primary stages with at least four them featuring live music at any one time. The massive grounds allow you to walk from stage to stage and catch portions of various bands or just stay in one spot and watch sets in their entirety. After Skinny Lister, we caught portions of the White Arrows, Lord Huron, the Neighbourhood, Polica and Beardyman before watching the full set on the Mojave stage of the talented young British newcomer Jake Bugg.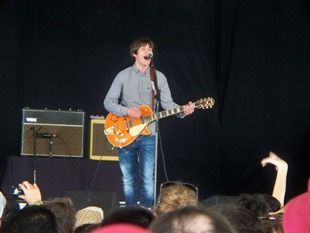 Jake Bugg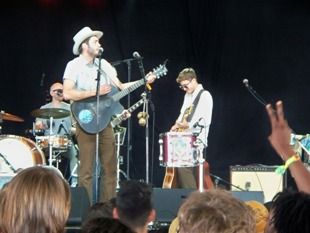 Lord Huron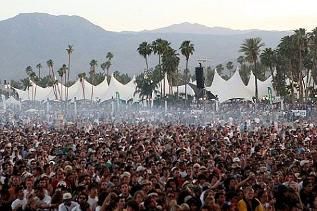 White Arrows
At the young age of nineteen, Bugg may well be the next big thing. Favorably compared to Bob Dylan, Bugg played a powerful and very well received set mostly from his tremendous self-titled debut CD, "Jake Bugg".
If the crowd reaction is any indication then Bugg is on his way, it was an amazing set.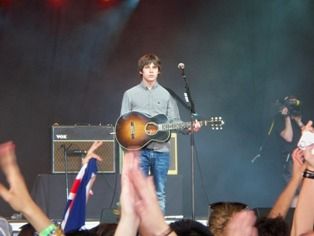 Jake Bugg
The weather was about perfect, I had imagined a brutally hot desert experience and it was warm, but there was no humidity and a great breeze that made it very enjoyable.
The festival is not only about an amazing eclectic mix of music, but also has a very artistic bent as well. Huge art installations are found throughout the grounds and this year included a huge illuminated snail that would crawl about the grounds throughout the festival.
* photo by Abe Benrubi
Metric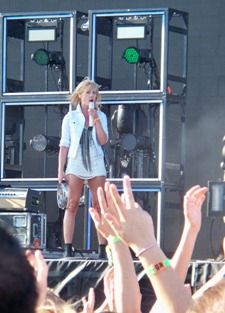 Metric
Kathy
One of the bands that I was really excited about seeing was Metric, I had seen an electric performance from the band last summer at Lollapalooza and I was hoping for more of the same. The performance was strong, though not quite up to the one I saw last summer, I think the crowd reaction was probably a facto; they just did not seem to get in to it as much. Still I loved the band and was happy that they were here.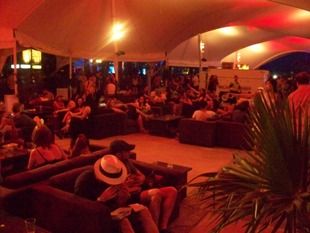 http://www.vacationpalmsprings.com/home_detail.php?home_name=rancho-mirage-vacation-rental-home