Christmas Eve Open House V- Part II
December 25, 2010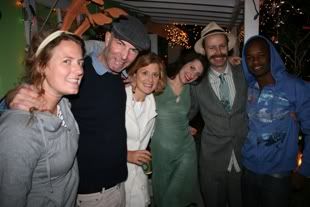 Christmas Eve Open House V- Part II
Mayor: "How horrible our Christmas will be!"
Jack Skellington: "No!"
*Mayor switches to his upset face
Jack Skellington: "How Jolly"
Mayor: "Oh, How Jolly our Christmas will be."
-The Nightmare Before Christmas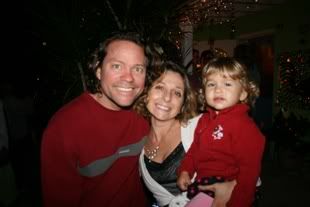 Nick: "Hey look, mister - we serve hard drinks in here for men who want to get drunk fast, and we don't need any characters around to give the joint "atmosphere". Is that clear, or do I have to slip you my left for a convincer? "
-It's A Wonderful Life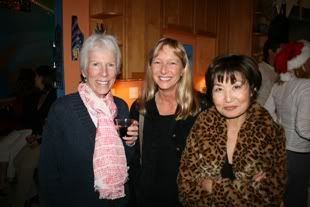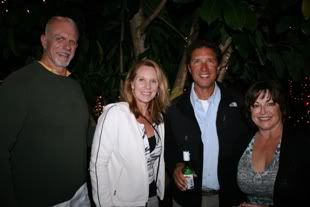 As has typically been the case, there are way more photos available from our Christmas Eve open house than corresponding text so I came up with the above quotes from two of my favorite holiday films as something of filler. They do have a little bit of relevance as our Christmas party was in fact Jolly. In fact, it was exceedingly jolly. Kathy & I are blessed to have many wonderful friends and acquaintances here in our island community and it is their presence that makes our party so special.
Terri & Tom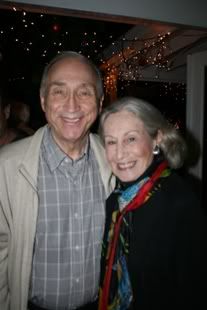 Sheldon & Susan
Randy, Nancy, Lisa & Audrey
The second quote from the barkeep in "It's A Wonderful Life" is funny to me, because unlike Martini's bar of Pottersville, our home does not serve hard drinks for people who want to get drunk fast, rather beer and wine for those who like to take more time in reaching a state of feeling good. In addition we not only welcome, but encourage characters being around to give the joint "atmosphere". In Key West it is almost impossible not to have characters around at any social gathering and we are thrilled to count many of them as our friends.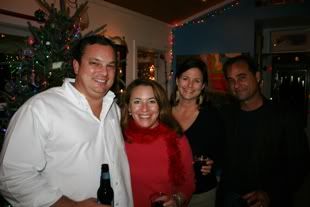 Trevor, Nadene, Colleen & Gary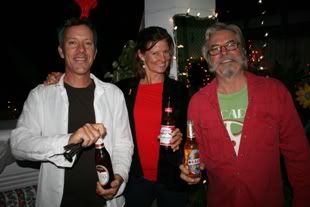 Tom, Melissa & Rick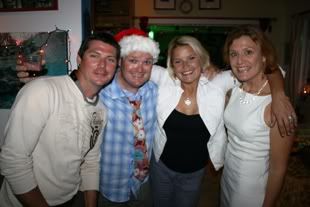 Dennis, Graf, Shanna & Kathy
We had plenty of Key West characters at the house on Christmas eve, in fact I am almost certain that we had our largest crowd ever. Estimates in the range of 250 or more people who stopped by as the party went on. I know we went through more beer and wine than ever before and almost all of the food was consumed which is always a good sign.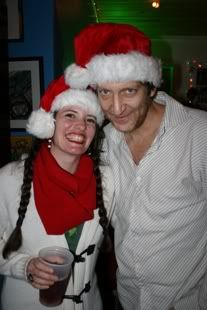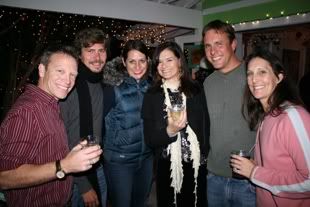 One of the best parts is that many people bring their family and out of town guests along to the party and we thus get to meet many new people each year and get to share the feeling of being a local with them for the evening. It always touches Kathy & I that people would choose to join us and share a small part of their holidays with us. We heard from many that our party has become part of their own holiday traditions, which is both rewarding and somewhat of a responsibility.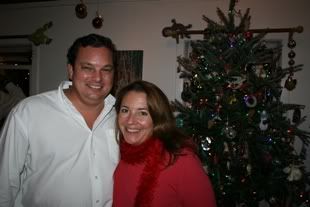 Trevor & Nadene
Nancy, Njada, Lisa & Todd
Erin & Chris
Almost every year during the preparations for the party, I vow that this will be the last year that we do it, but once the party itself rolls around, those feelings dissipate into the warm glow of friends and family and I almost immediately remind people that we host the party every year and so already we are on the hook for next year.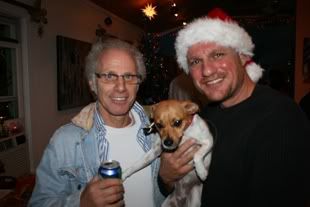 Sheel & Haig
Mark, Nancy, Michael, Kathy, David & Martha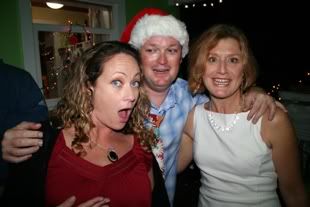 Eileen, Graf & Kathy
Howard, Najada & Kathy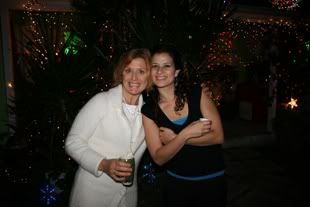 Kathy & Shakti
Kathy & I would like to thank everyone who joined us and for all the gifts, wine and food that were showered upon us. It really is the highlight of a wonderful holiday season for us. For those who had other commitments, traveled away for the holidays or simply just didn't make it for whatever reason, we hope to see you next Christmas Eve and we wish everyone a Happy Holidays and a Joyous New Year!