Miremengjes
June 21, 2013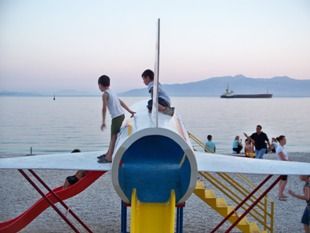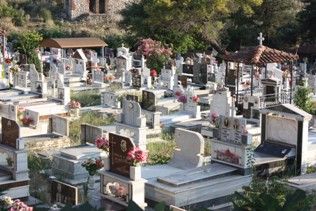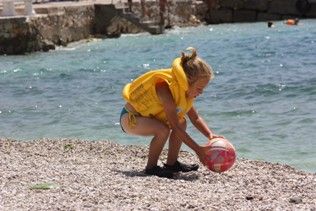 Miremengjes
Good Morning, greetings from Saranda, Albania, where RPM Nautical is joining the Albanian Center for Marine Research in hosting a scientific diving school. I had traveled to Albania along with a student of the class from Key West and a former student who this year is returning to be a member of the staff and will be assisting the team in providing the training for this class and two additional field schools that will take place later in the summer.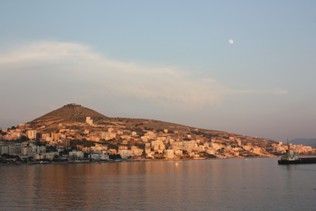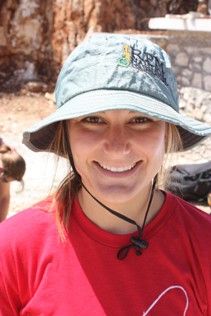 Lee
Cam, Dave, Effie, Kailey & Leslie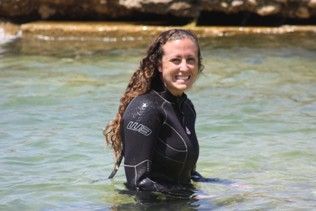 Effie
RPM has set up a mobile dive locker including a fill station for Nitrox, a complete dive locker full of gear and a containerized decompression chamber on the local Military base here in Saranda. Small family owned hotels provide the housing for both the students in one hotel and the staff in the other. The hotels are located just above the small harbor where the military base is located.
Derek, Chris, Kailey, Lee, Leslie, Cam,Dave, Effie, Michael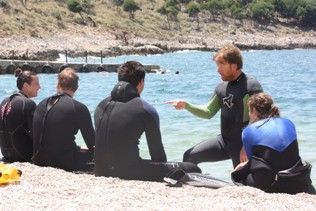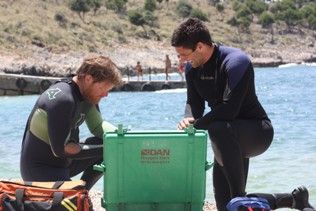 Derek & Cam
The military base is nothing like you would expect if you are familiar with the US Military, it is basically a couple of small Albanian Navy boats, and a few soldiers armed with old Soviet era Kalishnakov rifles who preside over a run-down and ramshackle base that is mostly abandoned. What they lack in equipment, they make up for in dedication, service and friendliness. The commander and soldiers often can be found having coffee at the veranda café of our hotel in the morning as we prepare for the days' activities.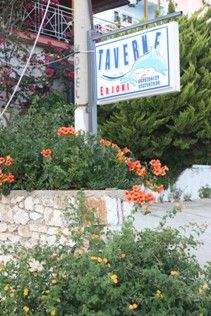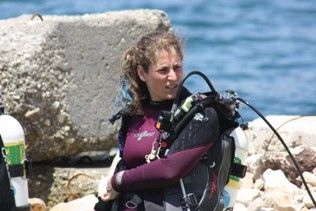 Leslie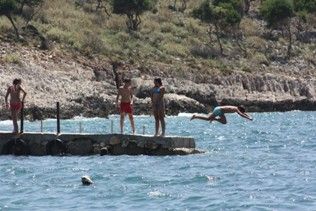 Cam, Leslie & Dave
Each day begins with a brief lecture for the students where they learn some basic Albanian phrases, a little about the locale and then a lesson plan for whatever activity is planned for the day. Then it is down to the dive locker- where formal equipment set-up and planning for whatever dive plan is in store for the students.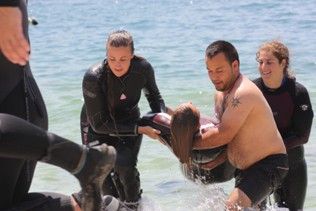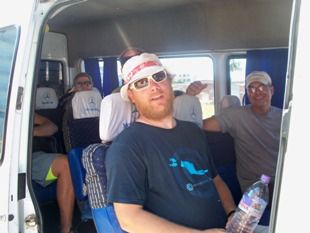 Derek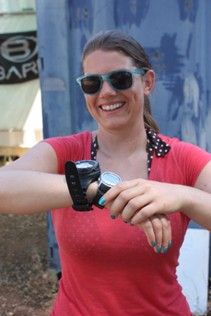 Kailey
With the scientific dive class, there are very specific training goals to be accomplished including safety, navigation and other basic skills that must be passed before the more specific scientific diving techniques can be tackled. The RPM boat, the Contender, has not yet arrived on site, so this class had to do all of their diving from the shore, which thankfully is not much of a problem in Saranda as there are many spectacular sites located just off shore including the spectacular WWII sunken wreck of a hospital ship, "The Probitas" located right in Saranda Harbor- mere feet from the many waterfront restaurants and bars.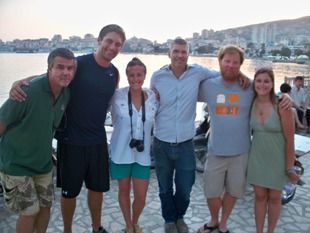 Howard, Nick, Effie, Chris, Derek & Lee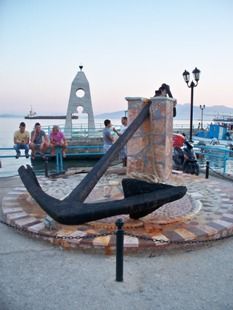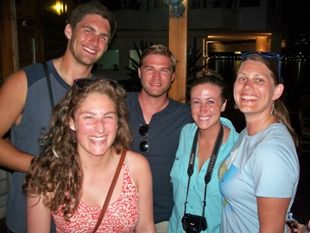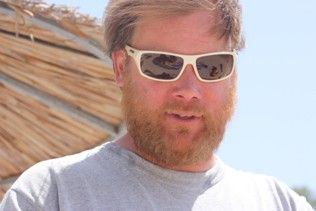 Derek
Saranda is a tiered city rising up in a large half circle around the main harbor with each successive street forming a new layer up into the small mountains that surround the harbor. The public beach is ringed by a wide pedestrian promenade, where each night locals and tourists walk back and forth in a festive setting. The promenade is lined with restaurants, bars and night spots before the lowest street rings the harbor. Each successive street is lined with large, mostly recent concrete buildings with markets,storefronts, apartments and hotels.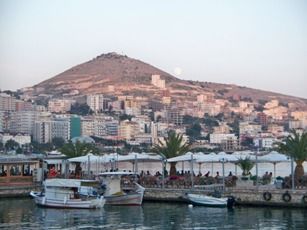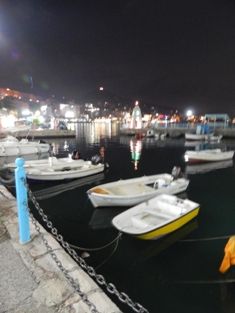 The outskirts are filled with many half built, empty or simply shells of concrete buildings that sprung up then stalled out before they could be completed leaving a surreal have-done quality to much of the city. Throw in the fact that just outside the city are very rural towns and villages whose livestock wander free- often coming down into the city to feast on trash and you have a very unique setting.