Labor Day Weekend
September 4, 2006
Counting Crows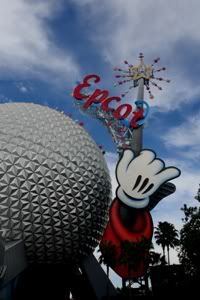 So initially I had planned to only keep the blog going during our summer-long trip, but due to repeated requests, I have decided to keep it going, posting about the exciting stuff that happens to us (provided any exciting stuff happens). The posts will not be as frequent or probably very interesting but I will do my best to make our non-traveling life seem of interest.
Right off the bat though, I have a lot of fun stuff to report as after spending all of two nights at home, I was driving North again headed to West Palm Beach and Tampa to attend a pair of Counting Crows/ Goo Goo Dolls concerts with some of my friends from the CC message boards. Kathy opted to stay home, having spent plenty of time in the car during the last few months and needing to prepare to return to work. Being unemployed, I had no such restrictions so I headed up to the huge 20,000 seat corporate amphitheatre outside of West Palm where I met my friends Sarah & Dave Collings and Laura & Jack Gary. I also ran into Julie who had flown in to attend the Florida & Atlanta shows.
Laura, Michael, Sarah & Dave
Julie Z & friend
The show was amazing, the opening act was a folksy singer/songwriter named Eliot Morris, who was really wonderful. After his 25 minute opening, he came out and hung out in the crowd and I got the chance to meet him which was cool. The Goo Goo Dolls played next, 75 minutes of radio friendly pleasantry which was actually much more enjoyable than I imagined. The Crows were the headliner and they played an amazing 13 song set which featured 6 songs from their classic first CD, August and Everything After including a wonderful alt version of the song Round Here.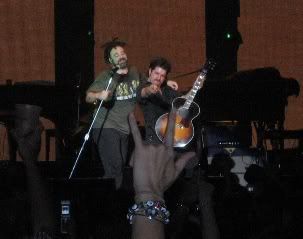 Adam & Immy
Eliot Morris & Michael
After the show, I headed up to Orlando to spend the night and go to Disney World where I used the final day of a 3 day pass to go to Epcot and the Disney's Animal Kingdom for the day before making the short drive to the Florida Fairgrounds outside of Tampa for the second Counting Crows show. It was another excellent show, not quite as excellent as the West Palm show, but still great.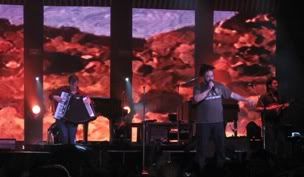 I spent a night in Tampa, visiting the Lowery Park Zoo to see the brand new baby elephant before heading back to Key West to spend the remainder of the Labor Day Weekend with Kathy.
Lowery Park Zoo
Eliot Morris Website
Counting Crows Website