Rock n Roll Barbeque
July 2, 2012
Dakota & Avi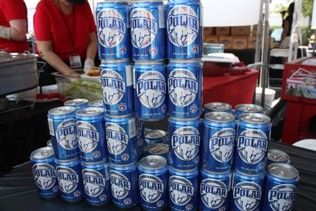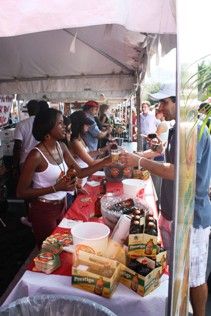 Rock n Roll Barbeque
With most of my friends not arriving for our big gathering until late Saturday and Sunday, I found myself with a day to spend in South Florida and no clear plan of what to do, so naturally I checked in to what was happening on the cultural calendar and found that the Seminole Hard Rock Casino was hosting their second annual "Rock n Roll Barbeque" on Saturday night and thought that sounded like a decent option so I invited our friend Dakota and her boyfriend Avi to go to the promising event.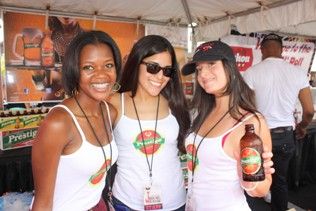 Before the afternoon event started, I headed in to downtown Ft. Lauderdale, checking in to my favorite downtown hotel, The Riverside on Las Olas and then drove the twenty or so minutes to Golden Beach to check out the headquarters for the upcoming ODC gathering. Our hosts Eli & Mary were on hand preparing for the onslaught and I was the first official arrival. I didn't stay long, but was able to say hello and check it out before it got too hectic.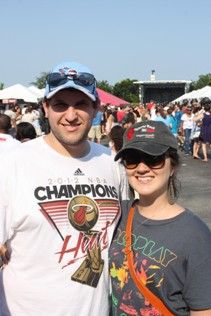 Avi & Dakota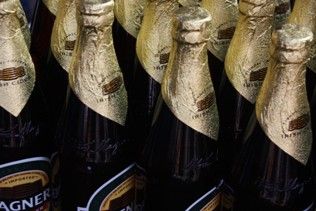 Avi & Dakota picked me up at the hotel and we drove over to the Hard Rock, where we had VIP passes that allowed early entry and access to special VIP tent with special food, craft beer and liquor. As early arrivals, we were able to sample the food and specialty craft beer from over forty of South Florida's premier restaurants specializing in barbeque.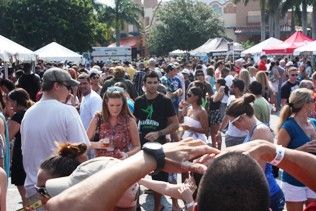 From Ribs, Chicken, Shrimp, Steak and all other manner of barbeque, there was something for every palate. Most restaurants, which ranged from huge chains, to mom and pop bbq specialists had outdoor grills where they were grilling up samples of their tasty food for the masses that were attending the festival. The early entry proved to be a great thing as once the regular gates opened, the crowds swelled and the lines for food and beer got progressively longer.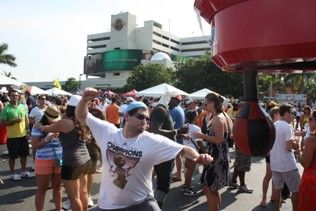 The only down side was the wicked heat of the South Florida July afternoon. Held on an asphalt parking lot, with blazing sun and grills everywhere and it was one hot afternoon, throw in thousands of hot and sweaty people and it was a damn good thing that we had access to the comfy air-conditioned couches in the VIP area.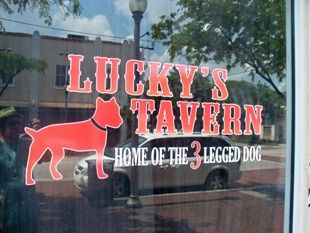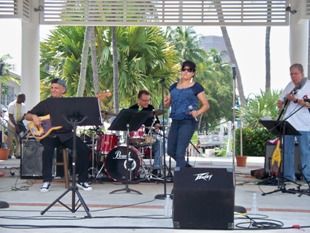 There was a contest for what restaurant had the best barbeque and while I have no idea who actually won, for the three of us it was an easy choice as we all agreed that Mug's Sports Grill had the tastiest food that we experienced. There were a number of good choices, but Mug's stood out in our opinion, and while I had never heard of the place, I may check it out when I visit the area in the future.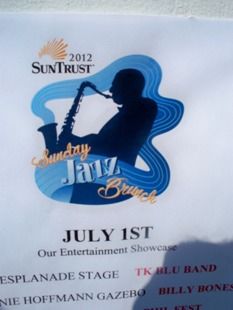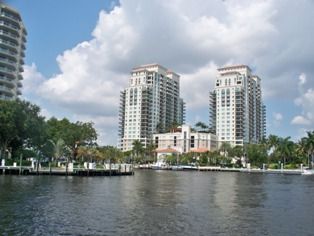 It was a fun afternoon at the Hard Rock, and by the early evening I was back at the hotel and soon after headed back to Golden Beach to spend the evening with the early ODC crew who had arrived already. I spent the night at the Riverside and woke up early the next morning to explore Las Olas a little on my own. There was a monthly Riverfront Jazz festival on Sunday morning that had a large, relaxed crowd and great music and food on three stages where I spent the morning.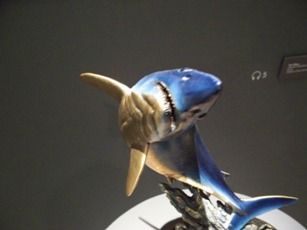 In the early afternoon, I headed over to the Museum of Art where they were hosting an exhibit on Sharks. The exhibit focused on the role of sharks in art and in popular culture and while small, was quite interesting. Especially to me, as I have always been a shark lover. After perusing the museum, I was headed back to Golden Beach to check in to the Crowne Plaza hotel where Kathy & I would spend the next week. She was flying up from Key West on Monday morning to join me.