"Lights Will Guide You Home…"- Coldplay
July 1, 2012
Coldplay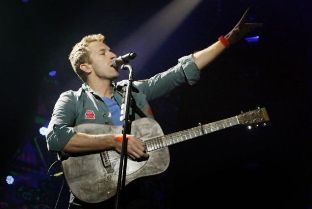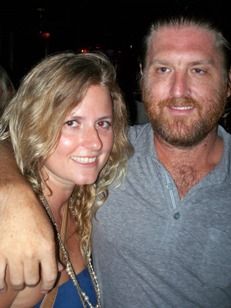 Esme & Cayman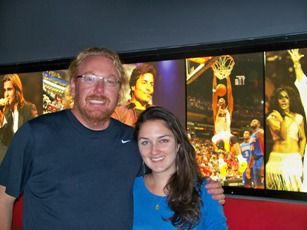 Michael & Dakota
"Lights Will Guide You Home…"- Coldplay
When I am going to be spending any significant time in a certain place, I always take some time and check out what might be going on there while we are there. This way I often take advantage of concerts, local music, plays, museum openings and any number of entertainment options while traveling. When I checked in to what was happening in the Miami/ Fort Lauderdale area during the reunion of my friends known as the ODC, I noticed that the band Coldplay was going to be playing a gig at the American Airlines Arena on the Friday evening prior to the gathering.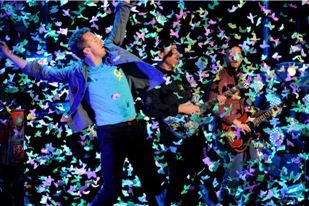 Dakota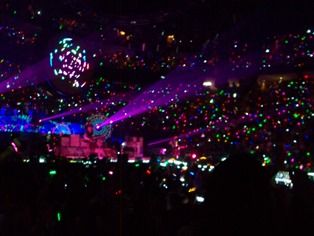 It just so happened that I needed to give our friend Dakota a ride to Lauderdale on that Friday and she just happened to be a huge Coldplay fan, so it seemed like a perfect opportunity to catch what is one of the hottest tours in the world at the moment and try and see the sold-out Coldplay show while we were there. Thankfully one of my good friends (and fellow ODC member) Drew, owns a ticket broker agency and was able to hook us up with amazing seats in the second row off the floor, stage right that also happened to include access to the exclusive Flagship Lounge, a private bar/club located just off the floor of the arena.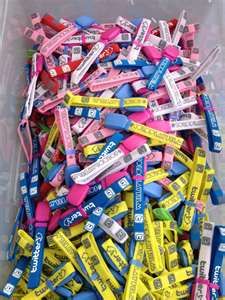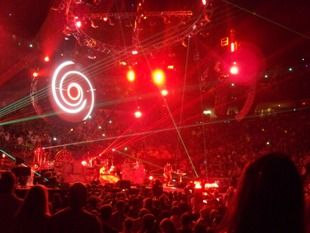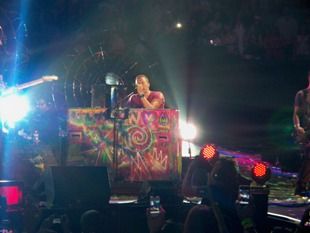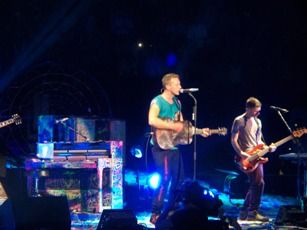 The Flagship Lounge is a fancy, private club reserved for people with tickets to events in the first six rows and offers a special private menu, top shelf liquor, close-circuit tv and all the amenities usually reserved for celebrity types. It was pretty cool to be able to hang out there before the show and during the breaks between opening acts. We also had waitress service at our seats which was pretty cool.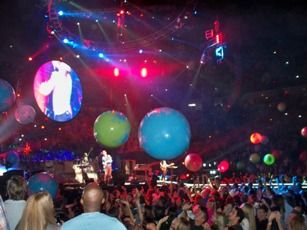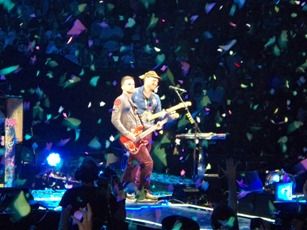 The show itself promised to be pretty special from the moment we received our special LED powered, radio controlled light up bracelets that were given to each patron and light up via radio signals in various colors based upon beats to the music, providing a spectacular scene when over 20,000 people were lighting up at once.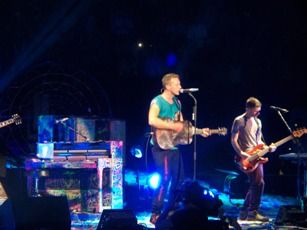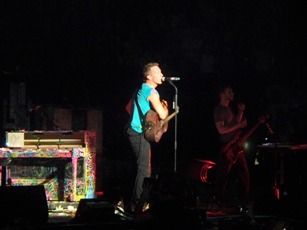 The shop began to the theme of "Back to the Future" and Coldplay took the stage and launched in to "Mylo Xyloto", the title cut to their most recent release. Over the next two plus hours they played twenty-two songs including all of their biggest hits, all with a spectacular stage show the likes of I have never witnessed in over 1000 concerts that I have seen.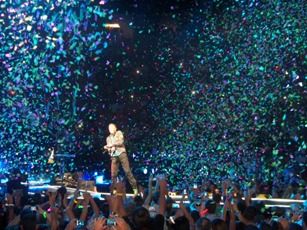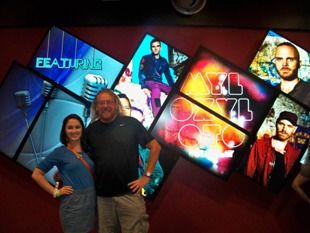 In addition to the incredible light show, both from the stage and from the bracelets, there were also moments when literally tons of confetti rained down upon the audience and other moments when lasers punctuated the darkness in incredible designs, all set to the moody spectacular sounds of one of the best bands out there. It was an amazing experience.
Coldplay – "Yellow" – live in Miami
The entire band was amazing and lead singer Chris Martin seemed absolutely ebullient, perhaps because his girlfriend, actress Gwenyth Paltrow was seated in the crowd, at one point he leapt from the stage, ran up into the crowd and gave her a surprise kiss. It was just one of many, many highlights of a spectacular show. I have included a couple of youtube videos which do nothing to capture the spectacle of the show, but will give you some idea of what it was like.
Coldplay- live in Miami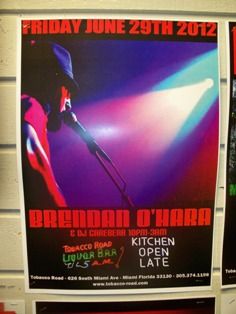 Brendan O'Hara
After the show, Dakota & I headed out to the legendary Miami bar, Tobacco Road, where singer Brendan O'Hara was celebrating his CD release party. In a case of what a small world it is, my Key West friends Esme and Cayman were at the gig as well, and happen to be good friends of Brendan's which just added to a pretty cool evening all around. We stayed at the bar until Dakota's boyfriend Avi arrived, fresh off a plane from a work trip to Houston to pick her up. A excellent start to what promises to be a great week with friends.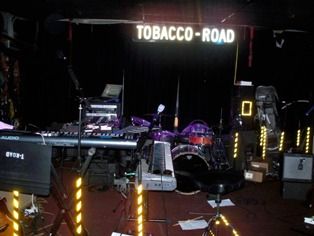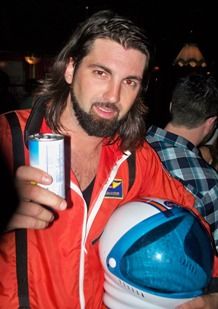 Brendan O'Hara