Home Sweet Home
June 30, 2012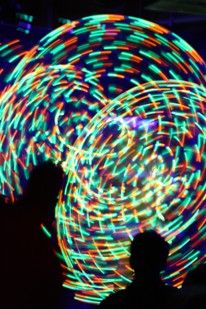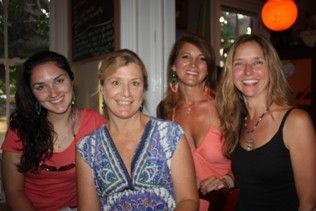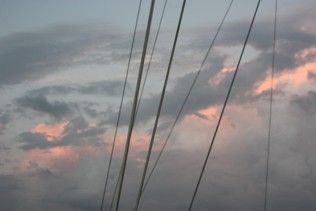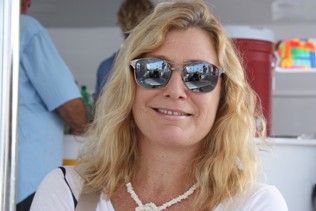 Kathy
Home Sweet Home
It was a spectacular trip to Europe, but after more than thirty hours of travel, I was thrilled and somewhat exhausted as I finally arrived home in Key West. I was excited to see my wife, Kathy who had been busy holding down the home front while I was off traveling. I also was pleasantly surprised to be greeted as well at the airport
by our friend Dakota who was here for a week-long visit that coincided with my first week back.
Dakota, Kathy & Michael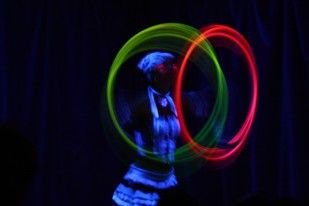 Ciara Blossom
Arriving back in Key West on a Sunday evening, I didn't get much chance to rest as it was back to work, back to our full and active social calendar and having visitors only added to the excitement of the week, because in addition to Dakota, Shanda- one of my best friends, a former Key West resident and roommate of mine was here for the week for a visit as well. It was a pretty fun way to arrive home.
Shanda & Michael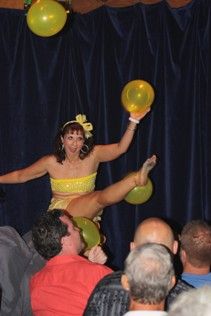 Rocky Bottoms
Frenchie
Things got interesting pretty much straight away as my first night back, we attended the first in a new series of burlesque shows at the upstairs at Mango's restaurant, Last Monday's – which will be held the final Monday night of each month through the summer. This burlesque group headed up by veteran performers Frenchie and Rocky Bottoms is starting an all new entertainment experience and this month's installment featured a special guest appearance by the talented twirler Ciara Blossom.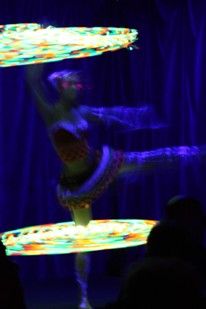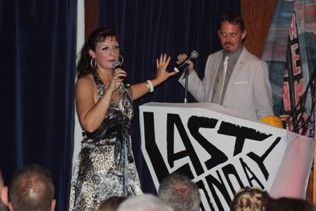 Rocky Bottoms & Jolly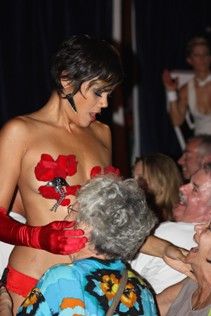 Frenchie
The show was a sold out success and seemed to be very well received by the enthusiastic crowd at Mango's. The highlights for me included the aforementioned Ciara Blossom who did some amazing hula-hooping and twirling exhibitions and the talented fire-dancer Lydia Firefly. Of course Frenchie is always a pro and it was a fun night almost as much for the many friends in the crowd as for the show itself. In what will be a regular thing, the show was followed up by a late-night dance party in the same location.
Lydia Firefly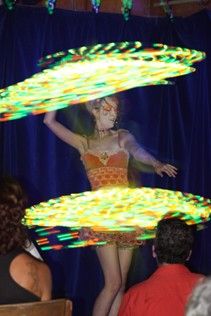 Chris, Jolly & Landon
Having guests here visiting meant that Kathy & I spent much of the week playing tourist, whether Kathy was out kayaking with Dakota, or we were out to eat or drink at our favorite Key West establishments like the Porch or 2 Cents, it was a fun week spending time with old friends.
Michael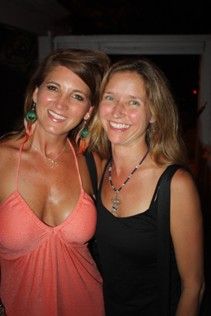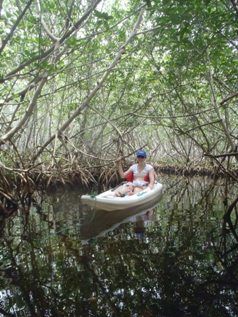 Dakota
Shanda & Tara
We went out with a nice group of friends for a beautiful sunset sail aboard Sebago Catamarans, something that we have done in ages and I always find myself wondering why we don't take advantage of it more often. Free Margaritas, Beer and Sangrias and getting to spend a beautiful, relaxing evening hanging out with friends while watching the beautiful sunset over the ocean. It is one of those things that make living in Key West such a magical experience. It was especially cool because we not only had friends with us, we had friends working on the crew and it was almost like having a fun private charter with just a few extra tourists.
Michael & Kathy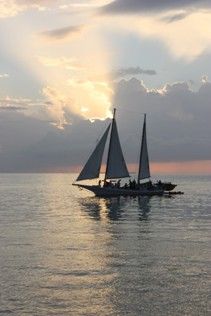 It was a pretty fun first week back, made better by reuniting with my lovely wife and having good friends in town. Our busy schedule keeps in high gear as we head next week up to Golden Beach for a week-long reunion with all my old ODC cronies from Indianapolis. Things just don't really slow down too much for us, but I like it that way.
Dakota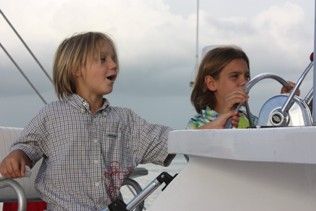 Kathy & Dakota