Key West Songwriter's Festival
April 29, 2011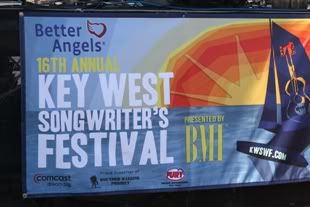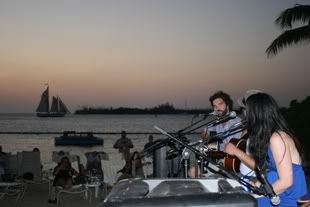 Howard Livingston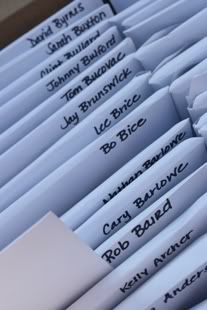 Key West Songwriter's Festival
This week saw the annual invasion of guitar-toting denizens from Nashville who come each year for one of the coolest events on the Key West calendar, The Better Angels 16th annual Key West Songwriter's Festival presented by BMI. The event which continues to grow and expand every year was founded by Charlie Bauer and is organized by our friends Nadene & Dani.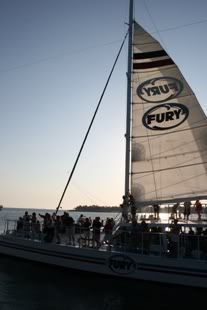 Kathy & I help out as volunteers and as event photographers, keeping us crazy busy from the Kick-off party on Wednesday evening through the weekend. The event draws literally hundreds of the best singer/ songwriters for a packed schedule of events that go from about noon each day until the wee hours of the morning.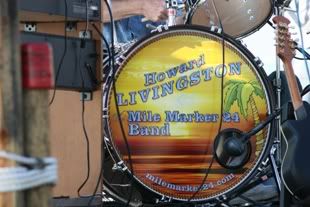 Key West Mayor & Mrs. Cates
Among those here this year are versitle singer/songwriters Raul Malo, Marshall Chapman, and Robert Earl Keen; serial country chart-toppers Lori McKenna, Bobby Pinson, Liz Rose, Hugh Prestwood, Bob DiPiero, The World Famous Headliners (Al Anderson, Shawn Camp, and Pat McLaughlin), Keith Stegall, Jamey Johnson, Randy Houser, Jerrod Niemann, and Dallas Davidson; and rock-pedigreed singer/songwriters Better Than Ezra's Kevin Griffin, Bo Bice, Collective Soul's Ed Roland, and Patrice Pike.
Also among the performers are Steve Bogard, Chuck Cannon, Lee Brice, Luke Laird, David Lee, Rhett Akins, Joey + Rory, Sarah Buxton, James Slater, Arlis Albritton, Barry Dean, Tony Lane, Dillon Dixon, Rebecca Lynn Howard, Love and Theft, Eric Paslay, Misty Loggins, Tony Stampley, Trent Summar, Bridgette Tatum, Jason White, and tons more.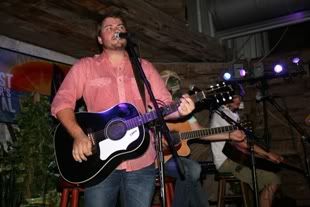 The festival also serves as a benefit for the Wounded Warrior project, an organization that provides aid for injured service members. Two guitars autographed by those in attendance, as well as by many of Country music's biggest names are auctioned off to raise money and awareness of the Wounded Warrior project.
Howard Livingston
The event kicked off with an opening night party on the pier at The Ocean Key House where local favorite and Trop rock sensation Howard Livingston and the Milemarker 24 band played a sunset concert to a packed house. It was a beautiful start to the week and Howard did Key West proud with another great performance that was very well received.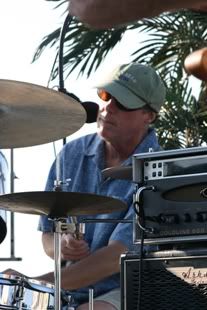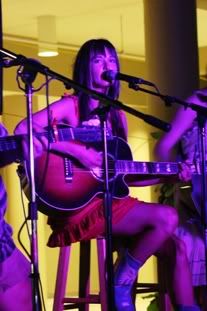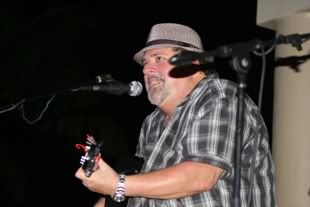 Next stop was at the Pier House beach, where the likes of Bob DiPiero, Kasey Musgrves, Ashley Ray, Kylie Sackley, Keith Stegall and others entertained another packed venue. The beach side stage was the perfect place to be to enjoy the balmy Key West evening.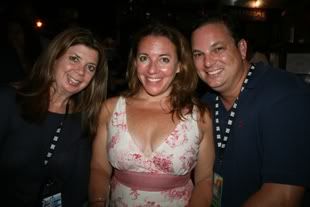 Brenda, Nadene & Trevor
Then things branched out with shows happening later in the evening at the Conch Farm, Margaritaville and McFadden's. Kathy went home as it was just the beginning of a long week and we both still had to keep up our real work schedules, but I stayed out a bit later to catch a couple of sets at the Conch Farm.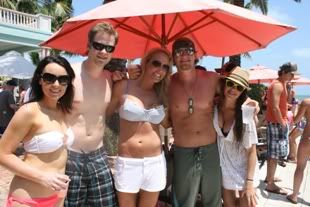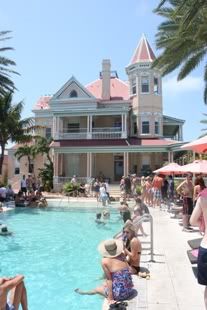 I couldn't attend the various daytime events due to work commitments, but I did sneak away during my lunch break on Thursday to the Southernmost House- which was hosting a Pool Party with top notch performers singing poolside under beautiful sunny skies. It was a great party, one that I wished I could have spent all day at, but the week was just getting started.
Kathy & Carla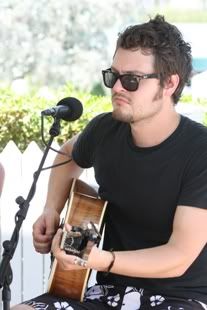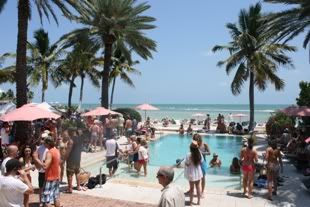 KWSF Website