Brewfest III
September 3, 2012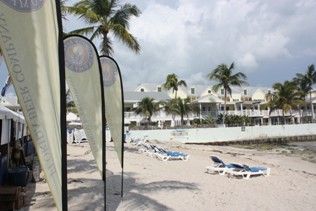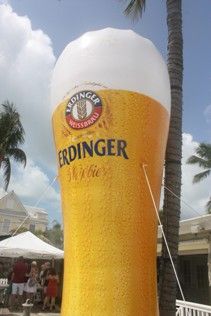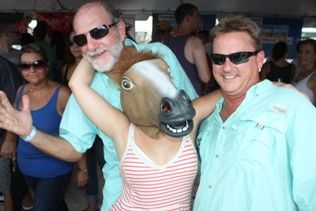 Brewfest III
Labor Day weekend in Key West has meant one thing for the past three years, Brewfest. With the explosion of the craft brewing craze during the past decade, Key West has finally come around as craft beer, which was once a novelty enjoyed by a small minority of self-proclaimed beer geeks. With excellent craft beer bars such as the Porch and Krawl Off Duval and with more and more bars and restaurants adding craft beer to their selection, Key West has joined the rest of the nation in developing an appreciation of higher quality craft brews.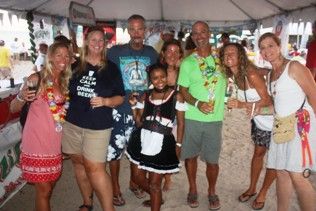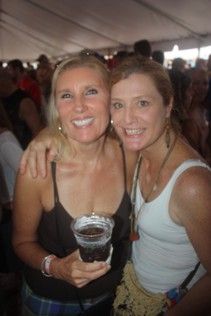 Lisa & Kathy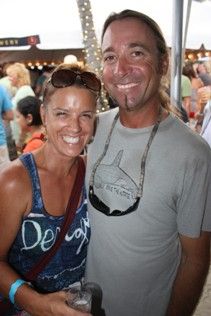 Tara & Richard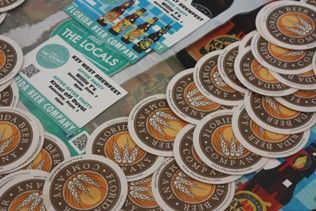 Brewfest, the annual event to celebrate all things craft beer which celebrated its third edition this year was the brainchild of Matt Babich of the Southernmost Hotel Collection and the Sunrise Rotary Club. The event has exploded in both size and popularity and grown from a single day fest and beer dinner in to a multi-day extravaganza with multiple events and thousands of happy attendees.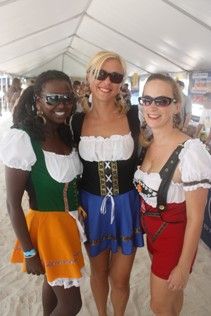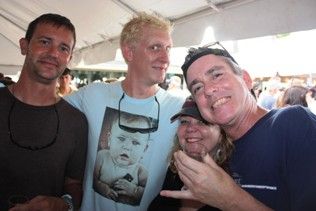 The expanded Brewfest included nightly beer dinners featuring beer pairings with specialty dinners at multiple restaurants, nightly parties at a variety of bars and pubs highlighting craft beers from around the state and nation, beer seminars and more. In three short years, Brewfest which was great in its initial format, has quickly become another premier and fun Key West event.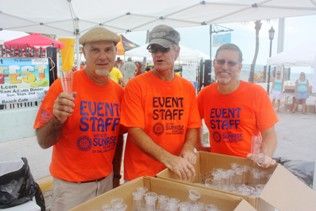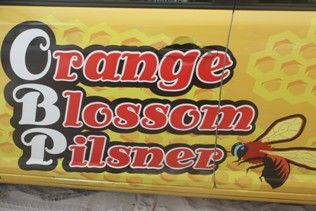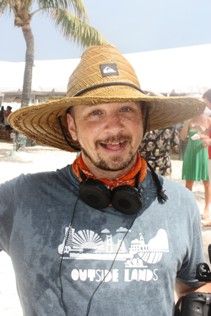 Marky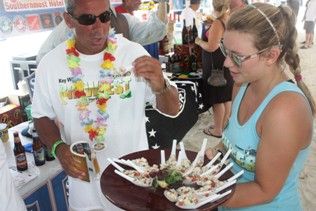 This year Kathy & I attended two of the Brewfest events, the first a Beer Dinner at 2 Cents restaurant. The beer dinner featured a five course meal prepared by the incredible chef Chris Otten with each course paired with a limited edition craft beer from Cigar City Brewery in Tampa.
The food was sensational and the beer was great as well with special pairings like a delightful and light cucumber ale paired with gazpacho for example. It was an amazing culinary evening. We met all sorts of new friends as well including a couple who had traveled all the way from Boston just to attend Brewfest, an example of how the popularity of Key West's Brewfest is growing.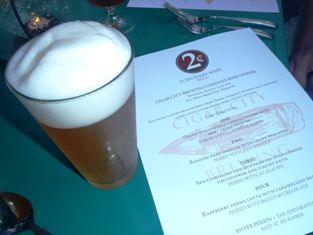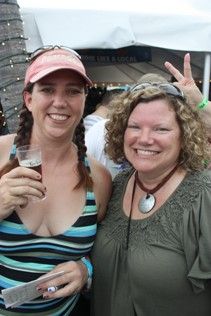 Alison & Karen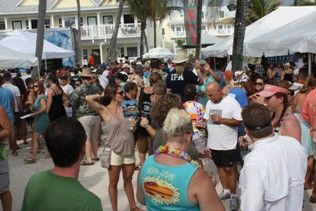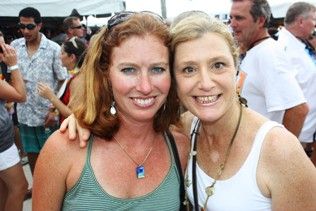 Jen & Kathy
The other event we attended was the signature event of the weekend the actual Brewfest itself, held once again on Southbeach at the beautiful Southernmost Beach Café, the same location where Kathy & I were married. We had VIP passes which allowed us early entry, an hour before the sold-out general admission throngs were allowed in. It meant we were able to visit the numerous beer booths before any lines formed, which was fantastic. They also had food and all sorts of free swag like t-shirts, beer steins etc. from the various breweries for VIP attendees.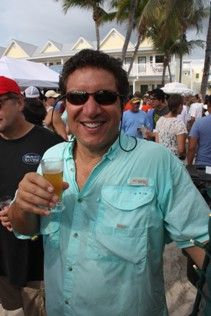 Mike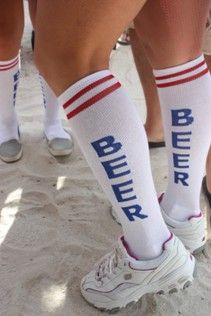 Bruce
Eileen, Kathy & Graf
There were more vendors than ever, four large tents surrounding a huge center pavilion all packed with booths featuring craft brewers from every corner of the state and across the country offering free samples of their various brews. Over 50 Breweries and hundreds of beers were available to try including all manner of unusual and interesting beers ranging from Florida Orange Blossom beer to Habenero hot beer, to a variety of pumpkin ales and more.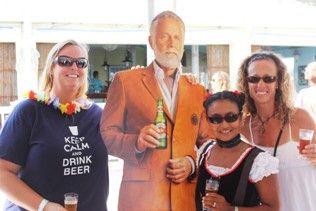 Kathy & Michael
There were beers for every possible palate and it was a wonderful time going around and experiencing the variety and hanging out with many friends and beer connoisseurs. And it was all for a good cause as well as the Rotary club used the proceeds towards their scholarship funds for Key West High students. The event whet our appetite to attend more such events and has us awaiting next year's Brewfest already.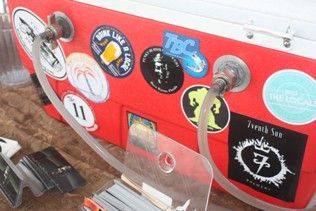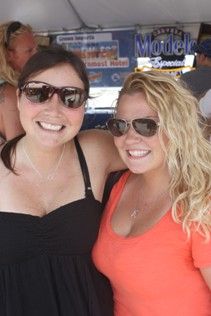 Melissa & Liz